OCTOBER 29, 2019 — Work is under way on projects that will ultimately return the former Allen Fossil Plant site as an asset to the community for future economic development.
TVA retired the coal-fired plant in 2018. Now, after months of detailed design and planning, TVA is actively removing standing water from its former wet coal ash pond at the site, known as the East Ash Impoundment, using a process known as dewatering. As water is pumped from the former pond, it goes through a treatment process to remove any materials before it leaves the site. More than 4 million gallons of water have been pumped out as of October 10, at a rate of about 700,000 gallons a day. The entire process, including removing water from the ash itself, will take about 4 to 6 months, depending on Mother Nature's rainfall. After that, the dried ash in the impoundment will be ready for removal.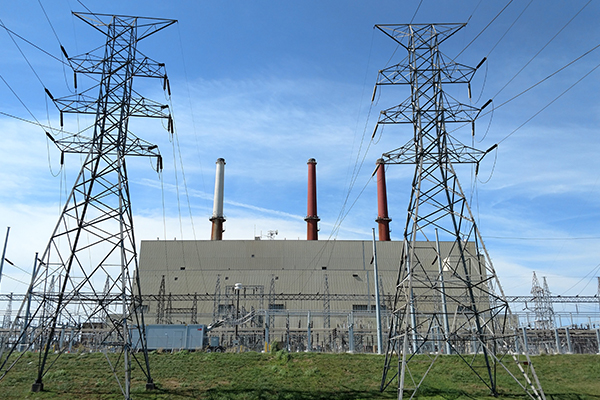 Where that ash will go is part of an environmental review that is open for public comment through November 25. TVA has posted a draft Environmental Impact Statement at www.tva.com/nepa, which includes various options for removal of the ash by truck, rail or barge.
TVA is also hosting public open houses for anyone who wants to come and meet with TVA staff in person and provide comments on the draft EIS. The first one was held Oct. 8 at Mitchell Community Center. The second was held on Wednesday, Oct. 30 at the Benjamin L. Hooks Central Library, 3030 Poplar Road. This is part of our commitment to being more transparent with our neighbors in the communities we serve.
TVA also intends to create a community action group for the Allen site, where residents and neighbors can establish long-term communication with TVA. Stay tuned for details on that.