TVA's Maierhofer Named North Region Vice President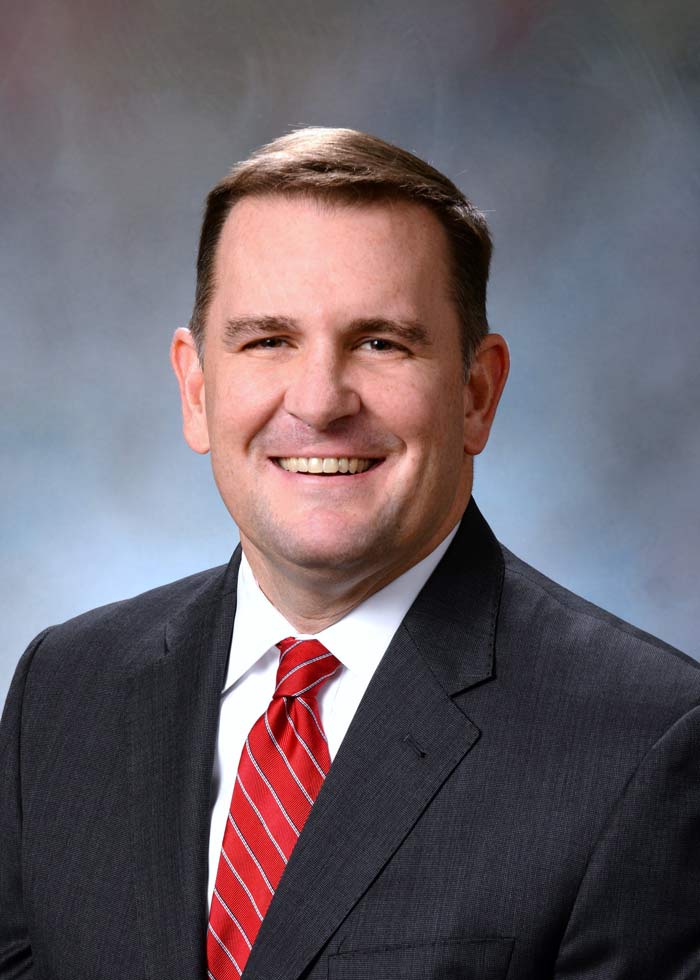 JUNE 16, 2021 — TVA's vice president of Federal Affairs, Justin Maierhofer, was named today as the regional vice president of our North region. In this new role, Maierhofer will lead integrated engagement strategies with local power companies, directly-served customers, state and local government officials, and community groups throughout central Tennessee and TVA's territory in Kentucky.
One of our long-term strategic priorities is strengthening the powerful partnerships that are critical to helping our region grow. TVA's External Relations organization has developed a new long-term vision to build on our relationships with all of our key stakeholder groups to play a more active role in local communities and support TVA's mission to make life better for the people we serve.
Maierhofer's appointment completes the selection of four regional vice president positions, joining recently announced regional vice presidents Jared Mitchem (South region), Carol Eimers (East region), and Mark Yates (West region).
"Justin has spent spent nearly two decades building strong partnerships between TVA and our stakeholders," said Dan Pratt, senior vice president of Regional Relations. "His background adds to the valuable diversity of experience and perspectives we have tapped internally and externally to build out this key leadership team, which will only continue to improve the positive impacts we can partner to help create for the people we serve."
"I'm excited for the opportunity to help enhance the shared impact TVA and its partners have across the North region of the Tennessee Valley," Maierhofer said. "Our work with state officials and state legislatures will certainly be key to our efforts, but our team will also be just as focused on delivering the maximum benefits of the public power model to smaller towns and rural communities across both central Tennessee and the Commonwealth of Kentucky."
Maierhofer has held key leadership positions throughout his career with TVA, including vice president, External Affairs and vice president and chief of staff for the Office of the CEO. Prior to joining TVA, he served as senior policy advisor for the U.S. Department of Energy. He has a Master of Arts degree from George Washington University, and a Bachelor of Arts degree from Florida State University.
​ ​
Share this story:
​