"We have a motto in the 100 Black Men of Memphis that states what they see they'll be, so all of our brothers aim to lead by example. Mark Yates has been an integral part of creating equity and economic opportunities in Memphis, and I'm certain that he will contribute greatly in his role serving TVA's West Region." -100 BMOM President Darrell Cobbins
On April 9, members of the 100 Black Men of Memphis (BMOM) honored several members who were recently recognized by the Memphis Business Journal in the Power 100 ranking of most influential business leaders. BMOM is a chapter under the 100 Black Men of America whose mission is to improve the quality of life within African American communities and enhance educational and economic opportunities for all.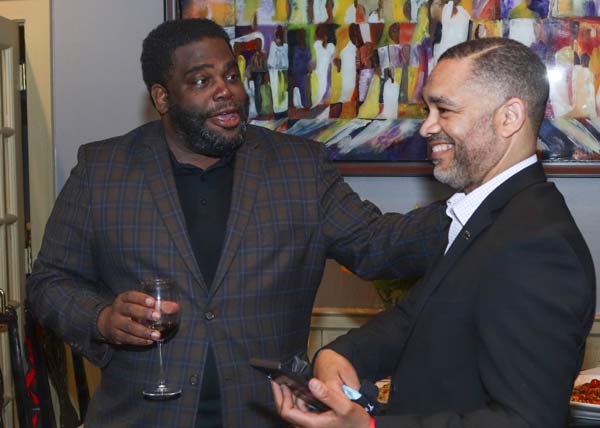 TVA's Mark Yates was also honored for his new role as TVA's West Region vice president. Also included in the celebration was the appointment of Paul Young to the role of CEO of the Downtown Memphis Commission.
"It's an honor to be recognized by such a phenomenal and impactful group of men and to join an agency with a similar commitment to helping others," said Mark Yates, TVA's Vice President for the West Region. "Congratulations to all of the honorees. Let us continue the work ahead, setting a standard of excellence for those who come behind us."
Pictured: 100 BMOM President Darrell Cobbins and TVA's Mark Yates