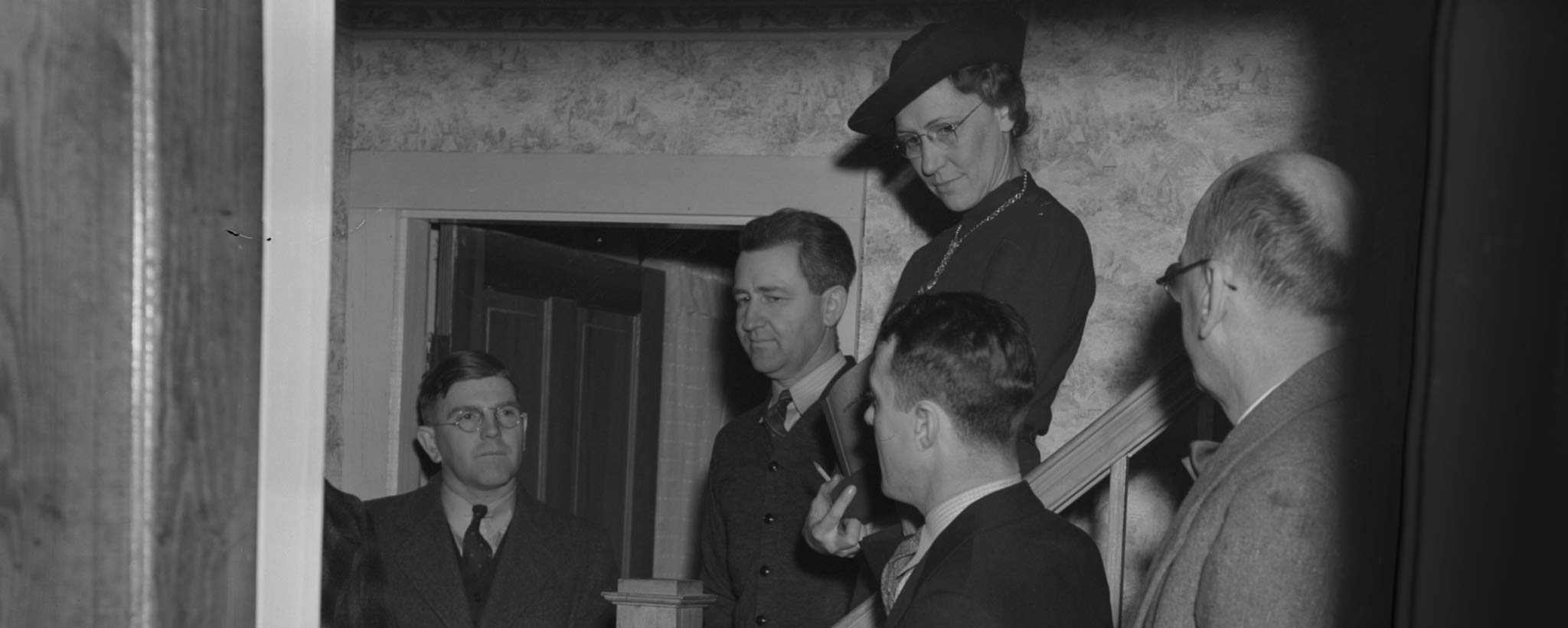 TVA's Trailblazing Treasurer
When you think of a government agency treasurer from the 1930s, one with a "fresh schoolgirl complexion" may not be what comes to mind. But that's how Florentine Goodrich was described in a 1930s Knoxville newspaper article.
Goodrich, a 46-year-old widow from New York City, became TVA's first treasurer in the fall of 1933.
Early in his administration, President Franklin Roosevelt made it clear that women would have important roles in the New Deal.
Frances Perkins, Secretary of Labor, soon became the first woman to be named to a cabinet post. Ruth Bryan Owen was appointed minister to Denmark, becoming the first woman in the world to receive a first-class diplomatic rank, and Nellie Taylor Ross became director of the U.S. Mint.
All these women had outstanding records of achievement.
For example, Goodrich graduated from the Pace Institute of Accountancy and attended Columbia and New York universities. Prior to her appointment at TVA, she served as an executive accountant of the Reo Motor Car Co. of New York and as comptroller for both the Long Island University and the National Board of the Young Women's Christian Association, where she managed their business across 15 countries.
One of the few female certified public accountants in the country in 1933, Goodrich disbursed $50 million to pay for TVA's varied needs, ranging from purchases of office furniture to acquiring material and equipment to build roads and dams.
She carved out a legacy as a woman in a high-profile government role and paved the way for many to come.
While in Knoxville, she kept ties with the YWCA, often attending annual banquets for the organization and maintaining an interest in the well-being of YMCA girls.
It may have been at one of these banquets where she met James Carson, a Knoxville jewelry store executive, as well as a charter member of the Fort Loudoun Electric Cooperative and former president and director of the Knoxville Farm and Loan Association.
Shortly after marrying Carson in January 1936, she retired from TVA and the couple moved to a farm in Monroe County. While Goodrich didn't spend many years as TVA's treasurer – she left a legacy as a trailblazing woman in a male-dominated field.
​ ​
Share this story:
​