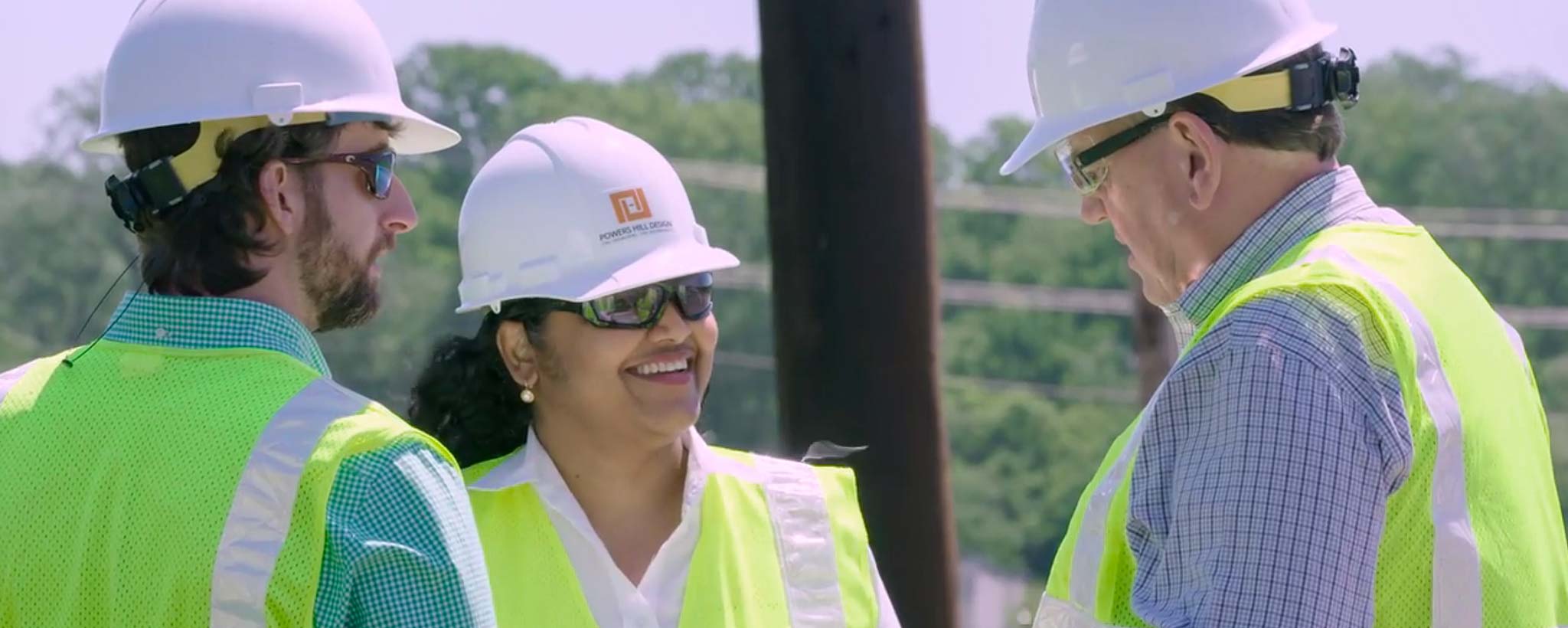 TVA Shops Small
When you're the nation's largest public power company, you do a lot of purchasing. To boost the Valley economy, TVA stayed focused on procuring goods and services from small businesses in 2016—over a billion dollars' worth.
TVA believes in shopping small; it's a corporate social responsibility goal. And though TVA is usually sourcing products and services on a much larger scale than the average consumer hitting the stores on Small Business Saturday, the same benefits apply. Small businesses bring diverse products and bright ideas to the table. Small Valley-based businesses keep dollars circulating in the regional economy. And small businesses are key drivers of jobs here.
That's why TVA spent a record-breaking $1.05 billion with small business suppliers in the fiscal year 2016—a number that's 24 percent higher than it was in 2012 and has steadily increased each year since then.
Local Motion
"Every year, we look to increase our spending with small businesses," says Althea Jones, manager TVA Supplier Diversity and Development. "It goes back to our mission of service and generating prosperity in the Tennessee Valley. Small businesses create jobs for our region—encouraging and supporting their ties not only to our economic development work but to our commitment to supplier diversity.
TVA Small Business Spending
TVA small business spending is expressed as a percentage of total spending.
| | | |
| --- | --- | --- |
| 2016 | $1.05 billion | 26.3% |
| 2015 | $946 million | 25.0% |
| 2014 | $899 million | 26.6% |
| 2013 | $824 million | 23.7% |
| 2012 | $805 million | 24.0% |
And what does TVA buy? "Everything from toilet paper to turbines," Jones says. Beyond the tangible "stuff," TVA also buys services from consultants, contractors, and laborers in nearly every aspect of its operations.
Jones says that TVA searches for the best small-business fit when and where possible. "As contracts expire, we look for opportunities to replace them with contracts from suppliers that are small, diverse, and/or based in the Valley," she explains. "Valley-based companies with strong community ties are good for the economy and often provide the best value to TVA, helping us keep our rates low."
Growing Together
Working with TVA has created direct benefits for his community, says Ryan Senter, president and owner of Hibbs ElectroMechanical in Madisonville, Ky., a firm that provides engineering, repair, and predictive maintenance services on motors, small turbines, gearboxes, pumps, and other such equipment at TVA's fossil sites, gas plants and hydroelectric facilities.
Senter won a TVA contract in 1992 at a time when his company employed 22 people. "Now Hibbs ElectroMechanical employs 74 people," Senter says. "Even though we're a small business, we're one of the largest employers in our area. And we're able to give back by doing things like participating in Kentucky FAME [Federation of Advanced Manufacturing], which is a collaboration between community partners to create apprenticeship-style learning environments for high school kids, veterans, and displaced workers."
Their work has inspired Ryan and his team with TVA in more ways than one. "They challenge us to be excellent, to raise our safety standards, and to always keep improving," he says. "And just as TVA is a good steward to the Valley, we try to be good stewards in our community here."
Thinking Beyond Small
In addition to its spending with small businesses, TVA broke another of its records in the fiscal year 2016, spending $439 million with diverse businesses—minority-owned, woman-owned, or veteran-owned, among others.
TVA Diverse Spending
TVA diverse spending expressed as a percentage of total spending.
| | | |
| --- | --- | --- |
| 2016 | $439 million | 11.0% |
| 2015 | $379 million | 10.0% |
| 2014 | $269 million | 8.1% |
| 2013 | $273 million | 7.9% |
| 2012 | $267 million | 8.0% |
Diversified Supply Inc., which is a wholesale distributor of conduit, conduit fitting, wiring, and cable to TVA's nuclear plants, is both small and minority-owned, explains founder Dan Anderson. When the Chattanooga-based company landed a contract with TVA 29 years ago, it had just three employees. "Today we have 60 jobs, and we've grown strong thanks to our business with TVA," Anderson says.
Diversified Supply does business with other power companies, too, including Duke Energy and Southern Company—and Anderson is quick to credit TVA for making that possible. "All our success came through our experience with TVA," he says. "TVA absolutely got us started."
Maintaining a focus on minority employment is a point of pride for Anderson. "We work in an industry in which less than one percent of the companies are minority-owned," he says. "At Diversified Supply, one-half of our workforce is minorities or women. That's part of our mission—creating not just good jobs for the region, but good jobs for minorities."
Leveraging the Future
For some small businesses, TVA is helping make an investment in a brighter future. Such was the case with Powers Hill Design, a local civil engineering firm hired to create a traffic control plan for the construction phase of the Allen Combined Cycle Plant near Memphis.
Powers Hill Design employs eight people and has been in business for 11 years—and is still very much in the growth phase, says owner and president Nisha Powers (pictured at top). For such a small company, a TVA contract was a big break. "The age-old challenge is that you can never get federal work if you haven't already done federal work, and that's a big stumbling block," she says. "But TVA is a nice bridge between the local and federal markets, and hopefully will provide a transition for us."
Powers' work with TVA is complete, having wrapped up earlier in 2016. "It was very successful, and we got a lot of good feedback from TVA," she says. "It's up to us now to leverage that experience into more work with TVA and with other federal agencies.
When she does—as she is likely to—it will mean more good jobs for Memphis and a big boost for a woman-owned company.
​ ​
Share this story:
​
TVA Supplier Diversity
TVA's mission of providing low-cost power, economic development and environmental stewardship for the benefit of the people of the Valley requires an openness to new ideas and innovative solutions. That's why we value diversity of thought, background and experience in everyone we work with—including suppliers. Read more about what we do to encourage connections with small, woman-owned, minority-owned, veteran-owned and service-disabled veteran-owned businesses, as well as those located in historically underutilized business (HUB) zones.