TVA's favorite pairs of eagles are back in the spotlight. Thanks in part to TVA, you can watch them care for their eggs and hatch their eaglets in real time.
TVA is a sponsor of the two live "eagle cams"—one in Bluff City, Tenn., and one in Johnson City, Tenn. Local power company BrightRidge is another sponsor.
The cameras are operated by East Tennessee State University's Department of Biological Sciences, and they provide a unique opportunity to peer into the lives and habits of these striking birds.
"We selected two pairs of mated eagles who were likely to return to pre-existing nests," explained Dr. Fred Alsop, resident ornithologist at ETSU. "Bald Eagles will often use the same structure for years, adding twigs and branches each year until some long-standing nests can weigh more than a ton."
Winter is the season when these predator birds lay eggs and rear their young, teaching them to fly and hunt. TVA reservoirs have created important habitat for these eagles whose principal diet is fish, and many nesting pairs of eagles are located along these waterways.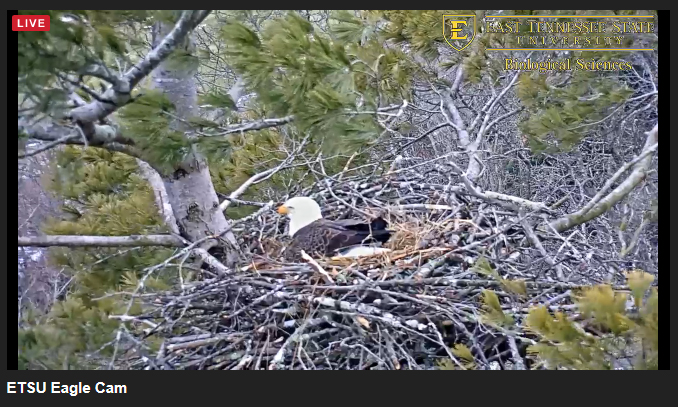 "Eagle Cams provide an important educational link between our citizens and the conservation of these native raptors, allowing viewing of their social lives to be streamed into our homes on computers and mobile devices," said Dr. Alsop.
Join the discussion on Facebook