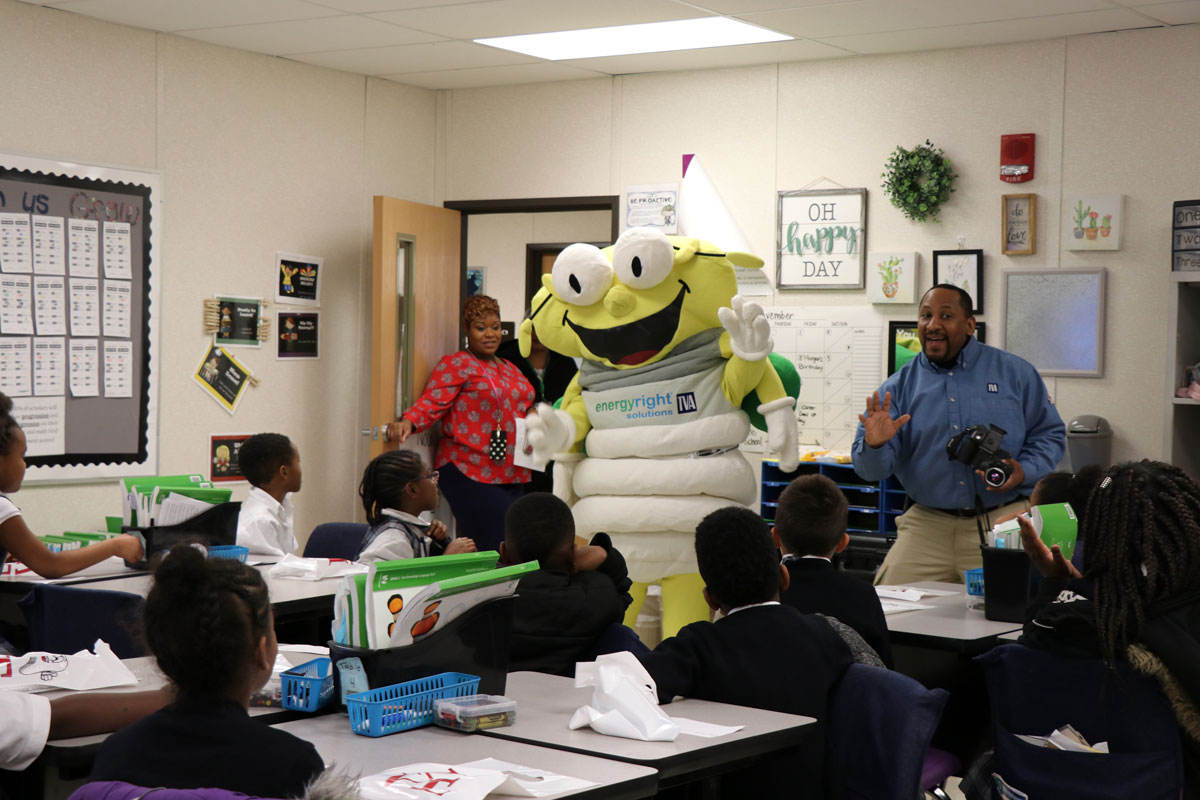 Memphis-based TVA employees spent the morning with children at the Power Center Academy Elementary School as part of their Career Day. Gestalt Community Schools focus on the goal of dramatically increasing college graduation rates, and to help youngsters start learning about various careers at a young age.
Accompanied by TVA mascot Louie the Lightning Bug, employees from Communications, Customer Service and Transmission had two displays set up and told the children about TVA's history, flood control and how TVA generates electrical power.
"The children had so many questions," said Sam Caviness, Power Utilization engineer. "They asked, 'What do you love about TVA?' I told them, 'talking to you! Meeting the future generation!''
The visit was part of ongoing community relations activities by the Memphis offices.