TVA Supports Local Museum Reinvention at Bessie Smith Cultural Center
The Bessie Smith Cultural Center reopens its doors to preserve and celebrate African American culture in Chattanooga.
June 28, 2021 – After more than a year of closure to the public, the Bessie Smith Cultural Center, located in Chattanooga, Tennessee, is reopening its door—and sharing its vision for an exciting reinvention, with support from community partners like TVA.
The Center's mission is to preserve and celebrate African American history and culture in Chattanooga through art, education, research and entertainment. Phase One of the Center's reinvention will include renovating the Chattanooga African American Museum, located in the Center, to better tell the story of African Americans in Chattanooga throughout history. This story will walk each visitor through time, beginning with slavery and ending with today and the future.
Reinvention of the museum will include new artifacts, virtual kiosks that guests may interact with, a children's education corner, and additional information on African American history, including information on TVA. This phase would not be possible without the partnerships the staff at the Bessie has made. Through financial support from TVA and other area businesses and individuals, the project is well on its way to being completely funded.
"We're pleased to support this effort which contributes so much to the understanding of our local history and our appreciation of diversity and inclusion in our region," said Angela Sims, Director, Diversity & Inclusion for TVA.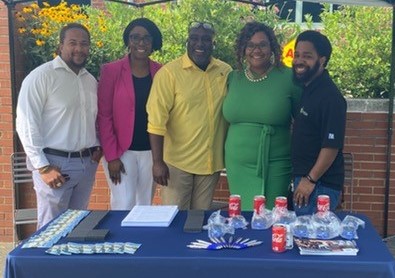 ​ ​
Share this story:
​