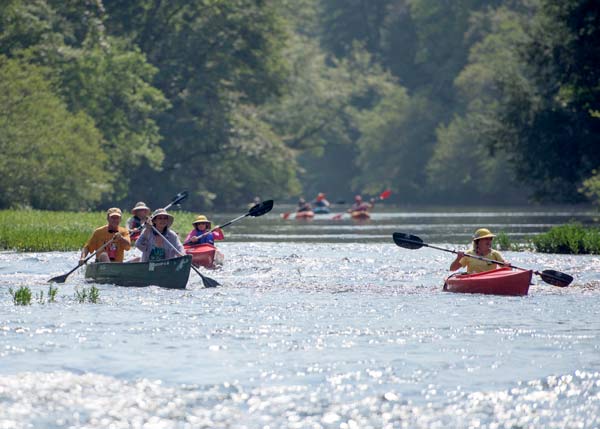 Vacation planners in the Memphis area can find inspiration for a beautiful getaway by checking out TVA's set of water trail guides, which can now be found stocked at the downtown Bass Pro. There are nine different guides in all, providing back-pocket information about some of the Tennessee Valley's best places to paddle.
The maps cover different areas of the Southeast, with detailed information on stream access points, surrounding public land, wildlife management areas, state and county parks and other locations to help anyone put together a fun adventure no matter their level of proficiency.
"Paddleboarding is a sport that continues to gain in popularity. It's fairly easy to learn, and rentals are often available," explains Suzanne Fisher, TVA Natural Resources program manager. "These water trail guides show you where to launch your paddleboard, kayak or canoe; they show you how easy or difficult a particular stretch of water is rated; and of course they include safety pointers—to help you plan your best adventure ever."
Memphis visitors can pick up hard copies at Bass Pro, and the maps are also available at various outdoor retailers throughout east Tennessee, Alabama, Kentucky and North Carolina.
A map focused on Land Between the Lakes, the Clark's River, and other points west is in development now and should be available within the next few months.