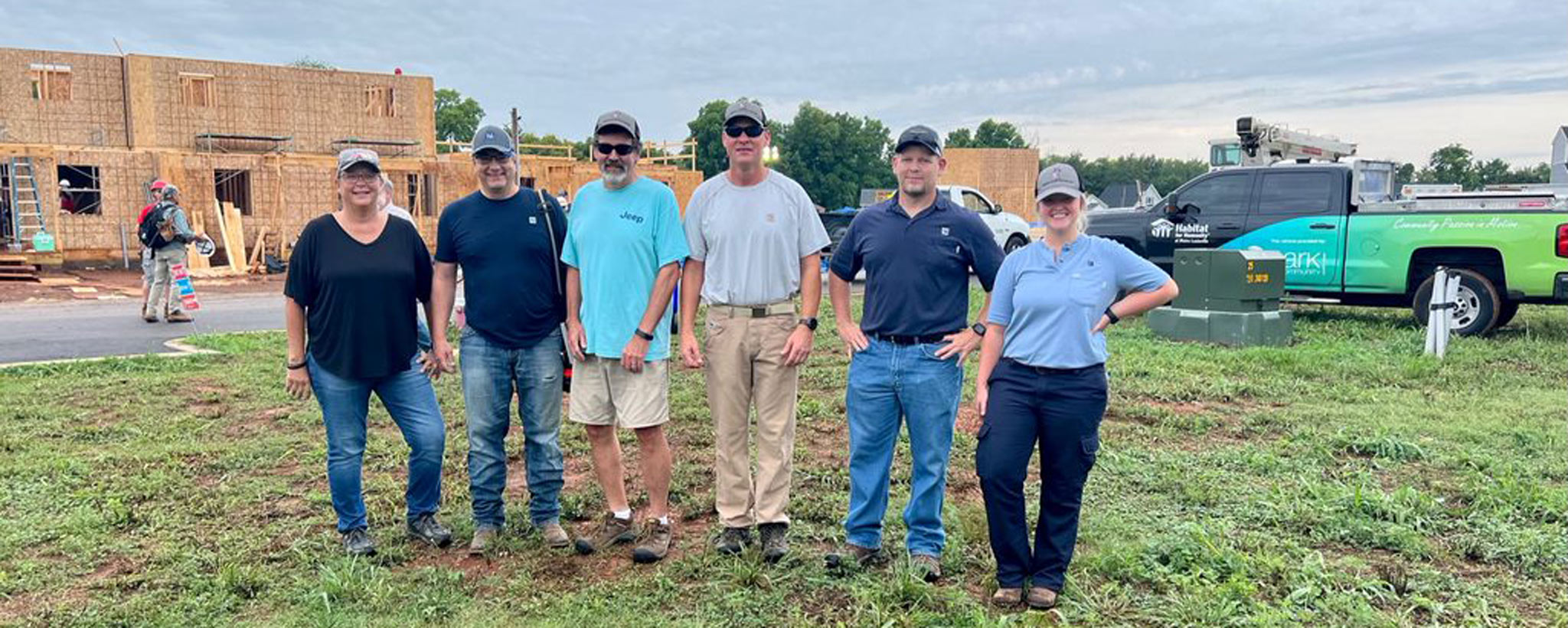 We're Still Here: TVA Supports Ongoing Disaster Recovery
In the past year, natural disasters have ripped through our communities, particularly in Kentucky and Tennessee. Most of those impacted areas are still in recovery, and TVA continues to support them.
"Months later, these communities are still rebuilding," said Derrick Miller, North Region Customer Relations Manager. "We knew this would be a long haul, and that's why we continue to look for opportunities to support where it makes sense."The coordinated response of TVA's regional model helped provide immediate action after tornadoes ripped through the Valley and flooding hit middle Tennessee. Because disaster relief is not a short process, TVA has also supported long-term relief efforts and continues to serve those impacted.
After the December 2021 tornadoes, TVA partnered with the Northwest Tennessee Development District on a position to manage long-term disaster relief in six of the impacted Tennessee counties. TVA donated $80,000 to cover matching funds for a federal grant through the Economic Development Administration to help support the district's critical recovery efforts.
"We're not just looking for ways to restore and recover, we're looking for ways to spark new growth," said Miller.
Kentucky Lake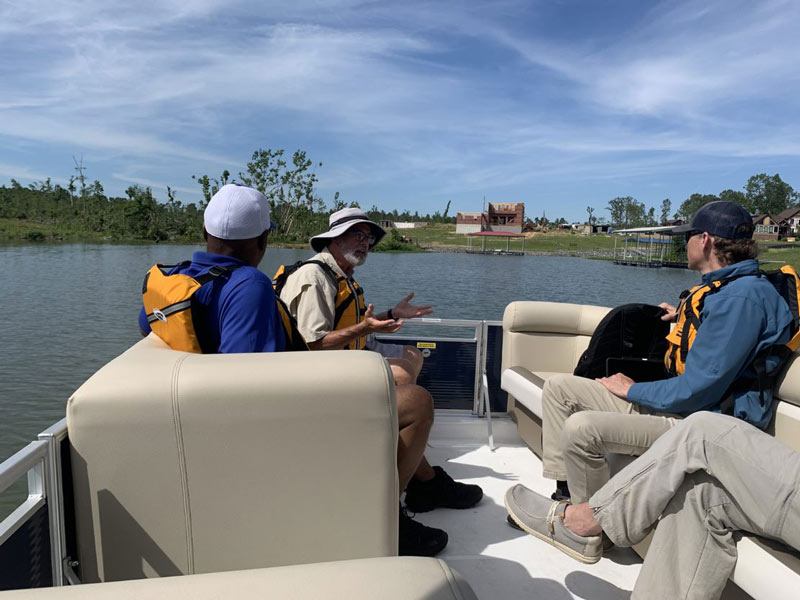 Recently, TVA and local partners got together for a boat tour on Kentucky Lake, where a significant amount of tornado debris is still clogging up the shoreline.
"TVA's already heavily invested in clean-up around the lake. However, much of the debris is outside of TVA's jurisdiction," said Gary Harris, North Region Community & Government Relations Director. "As good neighbors, we're looking to help restore this lake as best we can."
Harris has joined with TVA Natural Resources, Marshall County Judge Kevin Neal and Mr. Mike Paley of the Cambridge Shores community to assess the debris and damage left by the December 10th tornado. The next step is for TVA staff to develop recommendations about what could be done to further restore the shoreline areas.
"We are engaged to find out how TVA can best support – what we can bring to the table to complement what's already being done," said Miller.
Building Home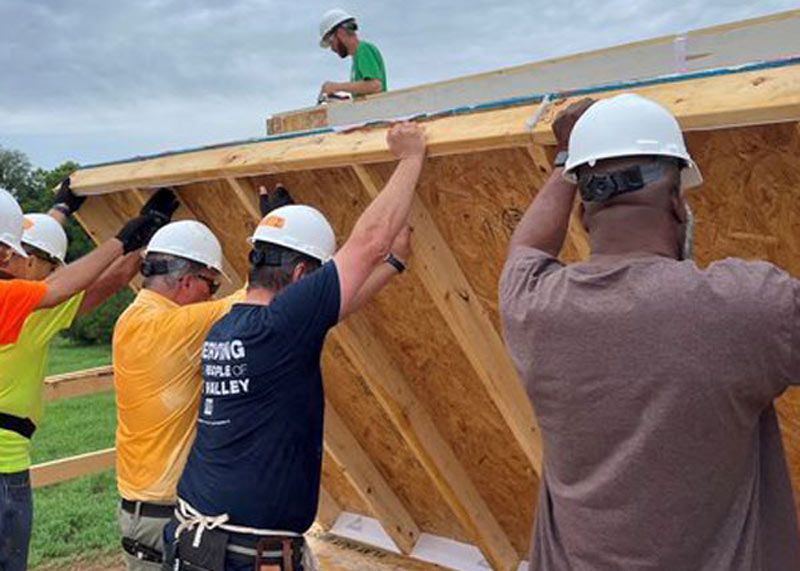 TVA recently participated in Habitat for Humanity's ten houses in ten weeks build in Bowling Green, Kentucky.
"A team from TVA assisted in carpentry, installing the interior and exterior walls of a home designated for a single mother and her two school-ages sons," said Jana Sublett, North Region Community Relations. "We were also able to provide food for around 150 volunteers."
These houses will provide permanent housing for former renters who lost their living space and belongings in the tornado.
Going Electric
In the most devastated area of Kentucky, plans are in place to provide electric water heaters to Mayfield residents through a rebate as they work to rebuild their homes.
"Whether it's new construction or a switch to electric, residents can receive an electric water heater at a reduced or no cost," said Chris Smith, North Region Customer Relations manager. "We're looking to expand the program with a potential of up to 400 water heaters to be donated to the community."
Electric water heaters can be more efficient than gas heaters, and this is just another way that TVA can support energy efficiency as this area rebuilds.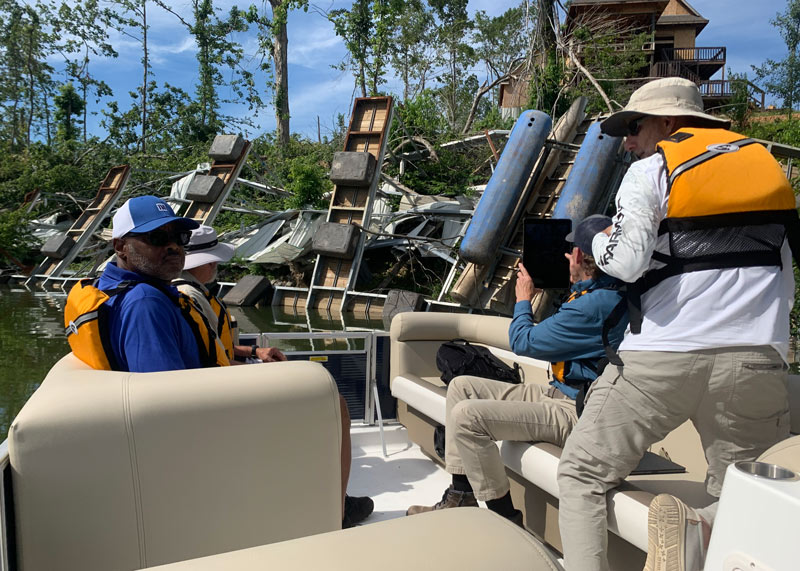 Donations That Keep on Giving
Donations are another area of long-term relief support. Many of the TVA donations made immediately after the natural disasters continue to be in use today.
After flooding near Waverly, Tenn., TVA donated trailers to Meriwether Lewis Electric Company to serve as temporary office space for impacted local power company partners. After they were no longer needed, the trailers were donated to the Humphreys County School System, where many school buildings remain unusable until they are able to rebuild.
"We've recently donated $20,000 to this school system in partnership with our directly-served customers, Chemours and Hood Containers, to help get the school back on their feet," said Smith.
In Mayfield, a TVA-donated trailer continues to serve as the Mayfield Electric office and has been renovated to meet their needs.
TVA employees were also very generous. The donations to Mayfield were so abundant post-storm that TVA was able to provide leftover supplies to support local mutual aid organizations.
"Some of the supplies, like cots, blankets and pillows, have been dispersed to locations throughout the region to be used in case of future disasters," said Miller. "Perishable items were donated locally to families in need or organizations that could disperse to the needy in their communities."

​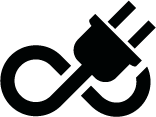 ​
Share this story:
​