We Can Do It!
New generation of Rosie the Riveters strengthen skilled trades workforce
There's a skilled labor Renaissance that's transforming America's workforce.
The U.S. Chamber of Commerce reports 3.3 million workers are missing from the labor force, leaving a massive shortage of craft or trade workers.
The extensive shortage is spurring what is being called a Blue-Collar Boomerang as people transition to high-paying trades-and-labor roles.
But the vacuum isn't getting filled fast enough, as applications for skilled labor jobs dropped by 49% in 2022 compared to 2020, according to an NPR report.
The phenomenon also drives women into these positions at rates not seen since Rosie held a rivet gun. The opportunity is being seized by women across the region as TVA expands hiring for trades-and-labor employees.
For three women at TVA, the journey has already begun.
Ellison Young, Madison Jones, and Brooke Torres left other roles as power plant operators for six-figure futures. The women train as Student Generating Plant Operators (SGPOs) at Shawnee Fossil Plant and Gallatin Fossil Plant.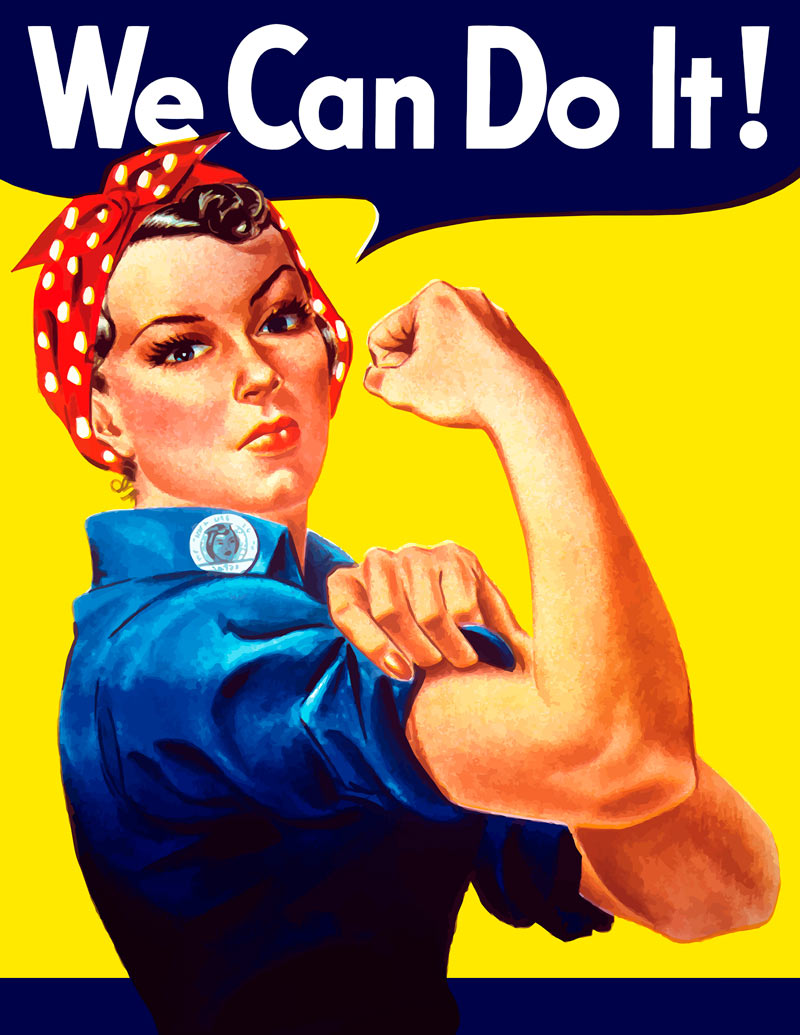 A Better Life
Young is a Kentucky native who spent years working in hospitals as a certified nursing assistant.
"I wanted a better job … to be fulfilled," Young said. "When I heard TVA was hiring, I thought it would be an awesome opportunity."
Young is the only woman in a class of 17 SGPOs at Shawnee Fossil Plant. She admits it was intimidating at first but says the benefits of the job are wonderful.
The culture is better than the one she experienced as a nursing assistant. Plus, the atmosphere inside the class feels like a true family, making tackling the classroom curriculum a little less daunting.
"I've put more into this than anything I've done in my life," Young said. "But when someone says, 'You've got dirt on your face,' that's a good feeling because I know I've gotten work done."
Keeping Up with the Joneses
When Jones calls home after a Friday exam, her great-grandmother always tells her, "You're doing us proud."
That's because Jones' father and her grandfather, great-grandfather, and great-great-grandfather all worked for TVA.
Jones' storied lineage dates back to 1939 when TEPCO Properties sold Hales Bar Dam to TVA. As part of the acquisition, many of the dam's employees transferred to TVA, including an electrical foreman whose move now qualifies one of his descendants as a fifth-generation legacy.
Today, Jones serves as an SGPO at Gallatin Fossil Plant, where she's following in the footsteps of her grandfather, who completed the same training program at Widows Creek many years ago.
Jones said the rite of passage comes with benefits as she now understands the dinner-table conversations and stories that have been shared at every family get-together since before her birth.
"When I was a little girl, I remember when my dad and grandfather would start talking powerhouse, it was like a foreign language to me," she said. "Now … I'm talking powerhouse, too."
Howell pumps and pulverizers. Condensate and feedwater. Furnace draft and relays.
SGPOs are grilled on it all with a series of weekly tests leading to an accreditation exam where students demonstrate their knowledge before a panel of powerhouse experts.
And before her 18-month apprenticeship is finished, Jones will also become a certified firefighter who is trained to extinguish high-voltage electrical fires.
"I can't say I grew up as a little girl wanting to work in a coal plant, but as I grew up, I came to appreciate my family's story and what all TVA had done for them," Jones said. "My dad literally 'got a job with the TVA, bought a washing machine and a Chevrolet.'"
For Jones' great-grandmother, living out a legacy inside the lyrics of an Alabama song is one thing, but having a great-granddaughter who is breaking barriers is a welcomed parting from tradition.
"My great-grandmother got to watch, but now I'm getting to be the person she wanted to be," Madison said. "It's a cool feeling … empowering, really."
High Heels and Ratchet Straps
Torres is a fellow Gallatin SGPO who shares the joys of being in an environment that allows her to shed the stereotype.
Before coming to TVA, she was an accountant who needed a change.
She always knew about TVA because she grew up in Houston County, where the candy-cane-striped stacks of the nearby Cumberland Fossil Plant etch the Tennessee skyline.
"TVA was where anyone, who was anyone, worked. Still is. For our town, it's the pinnacle place to work," Torres said. "When this job came open, I applied because I knew I could support a family and make a good living."
But for Torres, the ability to achieve financial independence isn't about the means to acquire "things." It's about setting an example for young girls who dare to dream.
"There's a whole world out there. All you got to do is reach for it," Torres said. "I drove through the gate one day with a bridesmaid dress and high heels on one side of my seat and a Carhartt jacket and ratchet straps on the other."
"Exactly!" Jones said. "You can be a respectable lady, work in a coal plant, and get covered in coal dust. One doesn't take away from the other. I went from a college sorority to the IBEW, and I can tell you, I fit in way better in the IBEW than I ever did in a sorority."

​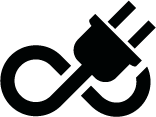 Explore
Visit our careers page to learn more about SGPO and other opportunities. We encourage you to share them with your friends, family and neighbors.
​
Share this story:
​