TVA crews worked to repair a 155-foot transmission tower in 48 hours, returning power to 15,500 customers.
Power outages, an impassable highway and a weekend of repair work were all the result of a vehicle accident that occurred last month on Highway 62 near Oak Ridge, Tenn. While those aspects made local headlines, the real story was the commitment to safety, spirit of service and strong teamwork across TVA that minimized outage time for families left in the cold and businesses shut down in the dark.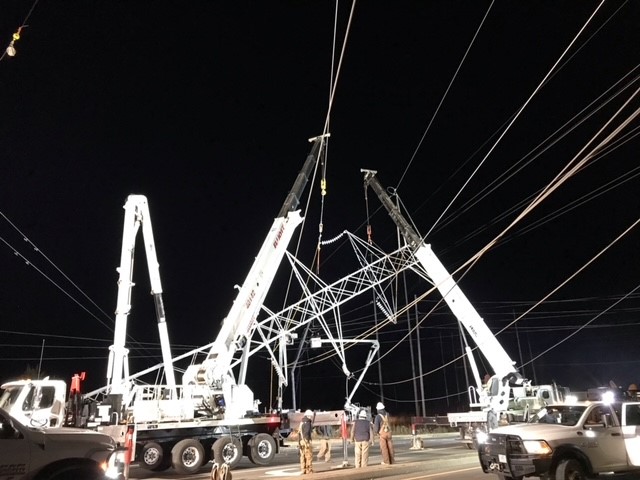 When a tow truck ran off the highway, it damaged a 155-foot tall, 161-kilovolt TVA transmission tower and other smaller TVA structures. The accident left nearly 15,500 Oak Ridge Electric Department customers without power and an impassable highway at rush hour. ORED's distribution system also sustained damage to lines in close proximity to the damaged TVA structures.
The customer outage was immediately seen in TVA's System Operations Center and personnel reached out to the local Transmission Service Center to investigate. While they were enroute, ORED notified the transmission service manager of the accident, providing details. At the same time, the local transmission lineman foreman received a picture of the accident from a friend, which gave him the location and structure number. He headed that way and had Engineering working on a replacement design within 30 minutes of the accident. The City of Oak Ridge supported traffic control until TVA Police arrived around 6 p.m.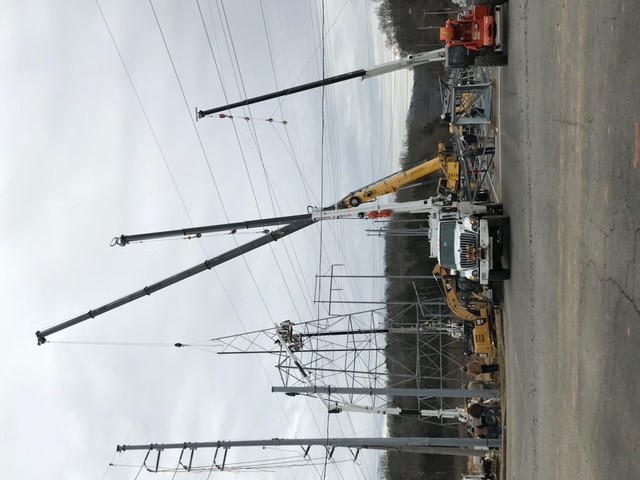 Later the same evening, TVA and ORED were able to restore power to all but one customer and initial damager repair efforts were underway. After the damaged structure was cleared, fiber lines were supported 50-feet off the ground with cranes. Engineering and safety plans were completed in about eight hours. Materials were enroute by Saturday morning for construction.
"Multiple groups across TVA worked tirelessly and I express great appreciation to everyone involved for working safely," said Doug Bailey, vice president of Transmission Field Operations. "The efforts of TPS, Safety, TVAP, the Muscle Shoals Distribution Center and Equipment Support Services allowed the road to be opened to normal traffic late Sunday and the system returned to normal configuration following inspections Monday morning."
TVA continues to support ORED with materials and technical guidance as they repair their damaged equipment.