In Memoriam - John Ryder, Former TVA Board Chair
May 16, 2022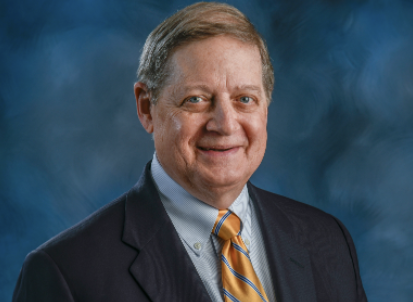 We are saddened to share that John Ryder, former TVA Board Chair from Memphis, Tenn., passed away over the weekend. Ryder served on the TVA Board from March 2019 until January 2022. As TVA's Board Chair, he played a significant role in shaping TVA's culture and strategy as we look to the future.
"John was a friend and mentor, who cared deeply for the communities and people TVA serves," said TVA President and CEO Jeff Lyash. "I am grateful for his service as a TVA Board Member and as our Chair. John's leadership, professionalism and counsel served TVA and the people of this region well. Our thoughts and prayers are with his wife, Lain, and their daughters."
A long-time Memphis resident, Ryder served as the General Counsel for the Republican National Committee while maintaining his role as a leading bankruptcy and election law attorney with the Harris Shelton law firm. Throughout his career, he was active in the community, serving as chair of the board of trustees for Opera Memphis, secretary for Memphis Rotary and a board member of the local YMCA.
To honor former Chair Ryder, TVA will lower flags to half-staff at all its facilities from Tuesday, May 17 through Sunday, May 22.
Contact
TVA Media Relations
865-632-6000
TVA Media Line
Our media staff is available 24 hours a day. If you cannot reach the contact above, please call our media line at 865-632-6000.
Follow TVA News
Share this Story