TVA & MLGW Partner for 1 Million in Pandemic Relief to Local Agencies
Jan 20, 2022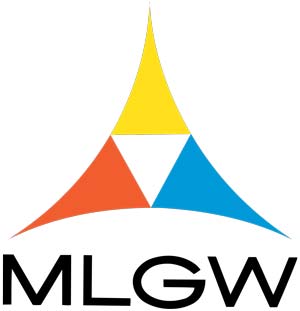 MEMPHIS, Tenn. - Memphis Light, Gas & Water and the Tennessee Valley Authority are partnering once again with Memphis-area nonprofit organizations to address hardships created by the ongoing COVID-19 pandemic.
This year's combined contribution to local agencies is $1 million – with $500,000 from MLGW to match a contribution of $500,000 from TVA's Community Care Fund. That more than doubles the impact of the fund in Memphis from previous years.
"We are proud to partner with TVA to support local agencies," said J.T. Young, president and CEO of MLGW. "These funds will directly assist customers across Memphis and Shelby County and will address some of the most immediate needs in our community."
On Wednesday, Jan. 5, the MLGW Board approved the $500,000 to be allocated among five local nonprofit agencies that provide utility bill assistance and other services to the community. The Memphis City Council gave its approval on Wednesday, Jan. 18. TVA is matching that amount, for a total of $1 million.
This year's funds will support the work of these local agencies:
Plus One (Metropolitan Inter-Faith Association) – Utility bill assistance
Neighborhood Christian Center – Utility bill assistance
Mid-South Food Bank – Nutritious meals to families, children and seniors
United Way of the Midsouth - Essential services and critical support
Mid-South COVID-19 Regional Fund (Community Foundation of Greater Memphis)
"Nearly 90 years ago, TVA was created with a clear mission to benefit the public good," said Jeff Lyash, TVA president & CEO. "TVA's Community Care Fund demonstrates that commitment, and the strength of the public power model, by helping our friends and neighbors when they need it most."
TVA launched the Community Care Fund in April 2020 to provide ongoing support to communities across TVA's seven-state region during the pandemic. TVA matches local power company funds dollar for dollar, doubling the impact for families, businesses and communities.
Since April 2020, the Community Care Fund has provided support to more than 600 nonprofits and community programs, delivering $5.4 million in assistance during pandemic conditions. A total of 138 power companies have partnered with TVA to participate in the program, allowing the fund to provide a total of more than $10.9 million for local communities in TVA's service area. In November 2021, the TVA board voted to extend the fund through fiscal year 2022 with an additional $5 million from TVA.
The Tennessee Valley Authority is a corporate agency of the United States that provides electricity for business customers and local power companies serving nearly 10 million people in parts of seven southeastern states. TVA receives no taxpayer funding, deriving virtually all of its revenues from sales of electricity. In addition to operating and investing its revenues in its electric system, TVA provides flood control, navigation, and land management for the Tennessee River system, and assists local power companies and state and local governments with economic development and job creation.
Contact
Latrivia Welch
Public Relations
[email protected]
(901) 512-2340
TVA Media Line
Our media staff is available 24 hours a day. If you cannot reach the contact above, please call our media line at 865-632-6000.
Follow TVA News
Share this Story