TVA Is Powered by People You Know
TVA's story is made of thousands of people. Some are engineers. Others are helicopter pilots, chemists, and administrative assistants. But all of them have a story, and together they make up ours. Meet the people proud to serve their neighbors throughout the Tennessee Valley.
David Yancey
Reactor Engineer | Soddy-Daisy, Tenn.
David Yancey, a reactor engineer at TVA's Sequoyah Nuclear Plant, is a family man. He's devoted to his wife, Ayanna, and to providing for their large family.
With six kids, money is important to him. But he works for a purpose, not a paycheck.
"I can't just do something to do it," Yancey says. "It has to have a purpose. Too often, people get a job and become satisfied with bringing home a paycheck. They lose sight of their purpose in life."
His purpose, he says, is bridging gaps. More on that in a moment.
From Nuclear Family to Nuclear Unit
Yancey, a weekend coffee house musician and songwriter, says he wanted to be an audio engineer growing up. "I've always loved music, and the idea of working in a recording studio with singers and musicians and trying to create a great sound really appealed to me," he says. "But my dad works in the nuclear industry, and he steered me in that direction."
In 2007, Yancey graduated from the University of Tennessee, Knoxville, with a Bachelor of Science degree in Nuclear Engineering.
And, oh by the way, he lettered in football at UT every year he was eligible to play. He tried out for the team as a walk-on his freshman year and was awarded a full scholarship as a sophomore. After graduating, he even got a chance to play professionally.
"I went to Illinois to play arena football," he recalls. "It wasn't my NFL dream, but I'm proud to say I played professional football."
After just one season, Yancey decided to settle down, and start a family. So he moved on, taking a job with Bechtel Power Corporation doing design engineering work on TVA's Watts Bar Nuclear Plant Unit 2. That led to a job at TVA scheduling nuclear plant refueling outages and then to his current position as a reactor engineer at Sequoyah.
Core Values
"My primary responsibility is to ensure that the reactor core operates as designed. That involves monitoring trend data, testing, inspections and calculations to protect the integrity of the fuel assembly and reduce the possibility of any radioactive releases," he explains. "I also track the movement of nuclear material, work with contractors on outages and get involved in other projects on the business side of the plant."
Those are the duties in Yancey's job description. In addition, he serves as a member of TVA's Diversity and Inclusion Council and leads Sequoyah's Diversity and Inclusion Steering Team—an employee-driven effort with the goal of creating a work environment that values and encourages the contributions of all employees.
"I have a great passion for that," says Yancey. "It goes back to my high school days. I went to a school in Norfolk, Va., with classmates of different races and nationalities because of the military base there. It gave me an opportunity to see both the differences between cultures and the similarities. We developed long-lasting friendships because we valued our differences instead of letting them divide us and we were able to build on similarities that gave us common ground.
"That's what got me interested in bridging the gaps that can stand between people. It's become my purpose in life."
Coming Together
In pursuit of that purpose, Yancey enrolled in the Interdenominational Theological Center's Alternative Seminary school in Chattanooga and graduated with a Certificate in Theology in 2013.
"I wasn't sure what to do next. But, soon after I graduated, the diversity and inclusion opportunity at TVA came up. I don't think that was a coincidence."
He's made the most of it. "I'm proud to work for an organization that understands the value of cultural differences and the importance of understanding each other and working together," he says. "I feel fortunate to have a job where I'm able to use my technical training and also pursue my passion on a daily basis."
Is he making a difference? Definitely.
"Diversity and inclusion are important to TVA in a lot of ways," Yancey concludes. "We're more productive when we try to understand each other and work together. And we are better able to serve our diverse customers. I'm proud to be a part of that."
Employee Resource Groups
At TVA, we are powered by our people—and strengthened by our diversity. We champion personal and professional growth and promote community strength through a network of Employee Resource Groups. Find out which one is right for you.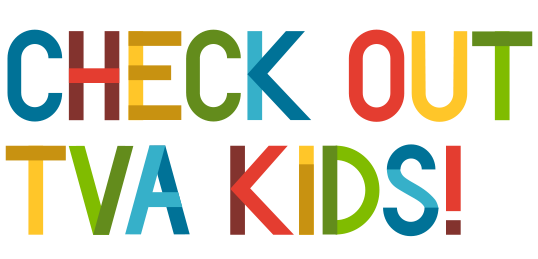 On TVA Kids you can learn more about our history, and how we make electricity and help the environment. Use the homework helpers for your next assignment!