TVA Is Powered by People You Know
TVA's story is made of thousands of people. Some are engineers. Others are helicopter pilots, chemists, and administrative assistants. But all of them have a story, and together they make up ours. Meet the people proud to serve their neighbors throughout the Tennessee Valley.
Monica Alexander
Radiological Chemical Laboratory Analyst | Decatur, Ala.
I'm a mother and a wife. I'm a painter. I'm in the stands at all of my son's basketball games. I'm volunteering to help give at-risk youth a better future. And I'm a member of TVA Women in Nuclear. I'm Monica Alexander, and I'm a laboratory analyst for TVA.
A Knack for Chemistry Allows This Mom to Keep Her Family and Community Safe
Monica Alexander never really intended to follow in her father's footsteps. She was interested in chemistry and had her sights set on working for a pharmaceutical company, not the radiation protection field.
Fresh out of school, she first accepted a job working for a NASA contractor. After that, she followed her love of chemistry to TVA, working as an analytical chemist on special projects in Indiana and Arkansas. Then, as the Arkansas project was coming to an end, she learned that TVA was accepting applications for a Radiological Chemical Analyst training class. She applied, was accepted and has never looked back.
"I feel fortunate to be at Browns Ferry, and I enjoy my work. It's challenging, and I feel like what I'm doing is important," Monica says.
Important is an understatement. Monica and her co-workers might not be the inspiration for the next Hollywood superhero movie, but the sampling they do in the radiological lab plays an essential role in helping to protect the community and the environment.
"When I go home at night and turn on the lights, I feel good knowing that we're doing our job," she says. "We're serving the people, communities and businesses of the Valley by providing safe, clean, reliable and affordable electric power."
Outside of the vital part she plays at TVA, Monica stays active in her community as well. She regularly volunteers with local organizations that serve at-risk youth, and she was recently invited to participate in a Career Expo at her son's school. She saw the latter as an opportunity to spark kids' interest in science and talk about the importance of nuclear power and nuclear safety.
"The kids were amazed to hear that Browns Ferry powers more than 2 million homes and that the plants where a lot of their parents work depend on us, too," she says.
She also addressed some of the kids' fears about nuclear power.
"I explained that nuclear power is completely safe if handled correctly, and that's what makes working at a nuclear plant different from other jobs. At school, they can make a bad grade on a test and just try harder next time. But at Browns Ferry, we have to make an "A" on every assignment. We have to be very careful in what we do – and we are."
Employee Resource Groups
At TVA, we are powered by our people—and strengthened by our diversity. We champion personal and professional growth and promote community strength through a network of Employee Resource Groups. Find out which one is right for you.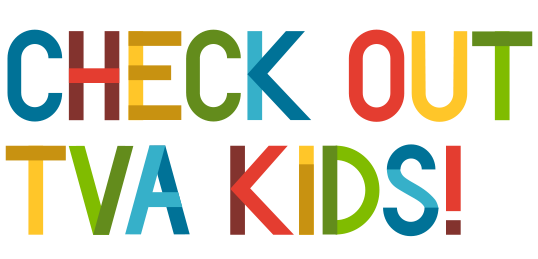 On TVA Kids you can learn more about our history, and how we make electricity and help the environment. Use the homework helpers for your next assignment!