TVA Is Powered by People You Know
TVA's story is made of thousands of people. Some are engineers. Others are helicopter pilots, chemists, and administrative assistants. But all of them have a story, and together they make up ours. Meet the people proud to serve their neighbors throughout the Tennessee Valley.
Vinnie Passalacqua
Senior Reactor Operator | Sequoyah Nuclear Plant
"Submarine engine rooms were my world," says Michael "Vinnie" Passalacqua, a Navy veteran who served on a nuclear-powered submarine in the Pacific Ocean. Today, nuclear power continues to drive his life—he signed on with TVA in 2012 and became a senior reactor operator (SRO) at Sequoyah Nuclear Plant.
"I grew up in Texas and joined the military right out of high school," said Passalacqua. "In the Navy, you're often given a high level of responsibility at a young age, which really develops your skills. After my time was done, I started looking for a job where I could carry over some of the things I learned in the military. I found it at TVA."
"I think being a veteran at TVA is appreciated. When I was in the Navy I worked on submarines, specifically with the engine room and the nuclear piece. A lot of that knowledge transferred over to the civilian nuclear industry."
One thing that holds true for both life in a submarine and life in a nuclear plant is that no two days are alike. SROs work rotating shifts: in a five-week cycle, they work seven nights, and seven days and have four days of training, interspersed with days off.
Mr. Intensity
"Some days I'll come in and hit the ground running," he says. "I'll be authorizing clearances for equipment to be taken out of service for maintenance or supporting maintenance, and then sometimes on night shift I'm reviewing and checking these same types of clearances or troubleshooting plant issues. Duties depend on the shift I'm on. And then I'm training constantly, to make sure I'm staying sharp and operating safely. It's very intense."
Passalacqua embraces the challenges. "Sometimes days are so intense that I get home from a shift and have to stare at the wall for a while and let my brain unwind," he laughs.
"There are always new people to interact with, and I love doing that," he says. "Really, your attitude as an SRO pays dividends: the way you treat people, so that they feel there's an open line of communication with you to bring up problems or concerns."
Safety is always in the forefront of his mind, Passalacqua says: "For me, looking out for people and my plant is not just about me doing my job. It's about progressively and passionately thinking ahead so that I can help give Sequoyah better reliability and increase our safety margin. It's a defensive state of mind, so I can protect the people who work at this plant and the public around us."
Past and Present
Although he didn't grow up in the Valley and didn't know much about TVA before getting out of the Navy, now Passalacqua is as fascinated by its history as those who grew up in its shadow.
"When I went through new hire training, they gave me a DVD about TVA's history," he says. "I'm a history buff so it really opened up a door for me—to understand that these were real people who were impacted by TVA, and had amazing things to say about what TVA accomplished. It really sparked my brain and I had to go online and learn more about it.
"TVA would recruit people straight out of school to go to work and help improve actual problems for the Valley, such as working on agriculture improvement. I met a TVA engineer who retired a few years ago—he was here almost 40 years, and he said his father was hired that way. He spoke about his dad's work ethic and how it made him want to work for TVA, too."
The proudest moment in Passalacqua's TVA career so far was the day he passed the senior reactor operator test. "It was a huge deal to me," he says. "My mindset was, 'If I don't pass this, I won't have a job'. You can imagine the stress. When I passed—wow, the weight off my shoulders! I put everything I had toward this goal and I did succeed. Now, I thought, it's time to get out of the books and get to the plant and apply my passion to make it better. I'm incredibly proud I became an SRO."
Making Lemonade
Understandably, when he's off work, Passalacqua loves to be outside, especially when he can spend time with his family. He's proud of the playground set he built for his children recently so they could have play time close to home.
And he has an unusual hobby. He calls it "24 Hours of Lemons."
"That's where you get a car for under $500 and you race it for 24 hours," he explains. "It's like the prestigious LeMans 24-hour race, only this one is with 'lemons' and not so prestigious! My wife's brother and I have a team where we drive a 1995 Mustang GT that had been submerged in a lake for a period of time. We got it running and we've raced it twice this year. It's really fun to get together and try to keep these seemingly incapable cars running."
In addition, Passalacqua is pursuing his master's degree in Engineering Management at UTC.
"I want to see how I can apply all that knowledge to my job," he says. "I'm a research geek. It's one reason I went back to school. I love learning. I never want to stop."
Employee Resource Groups
At TVA, we are powered by our people—and strengthened by our diversity. We champion personal and professional growth and promote community strength through a network of Employee Resource Groups. Find out which one is right for you.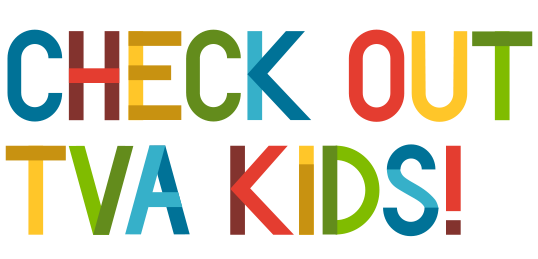 On TVA Kids you can learn more about our history, and how we make electricity and help the environment. Use the homework helpers for your next assignment!