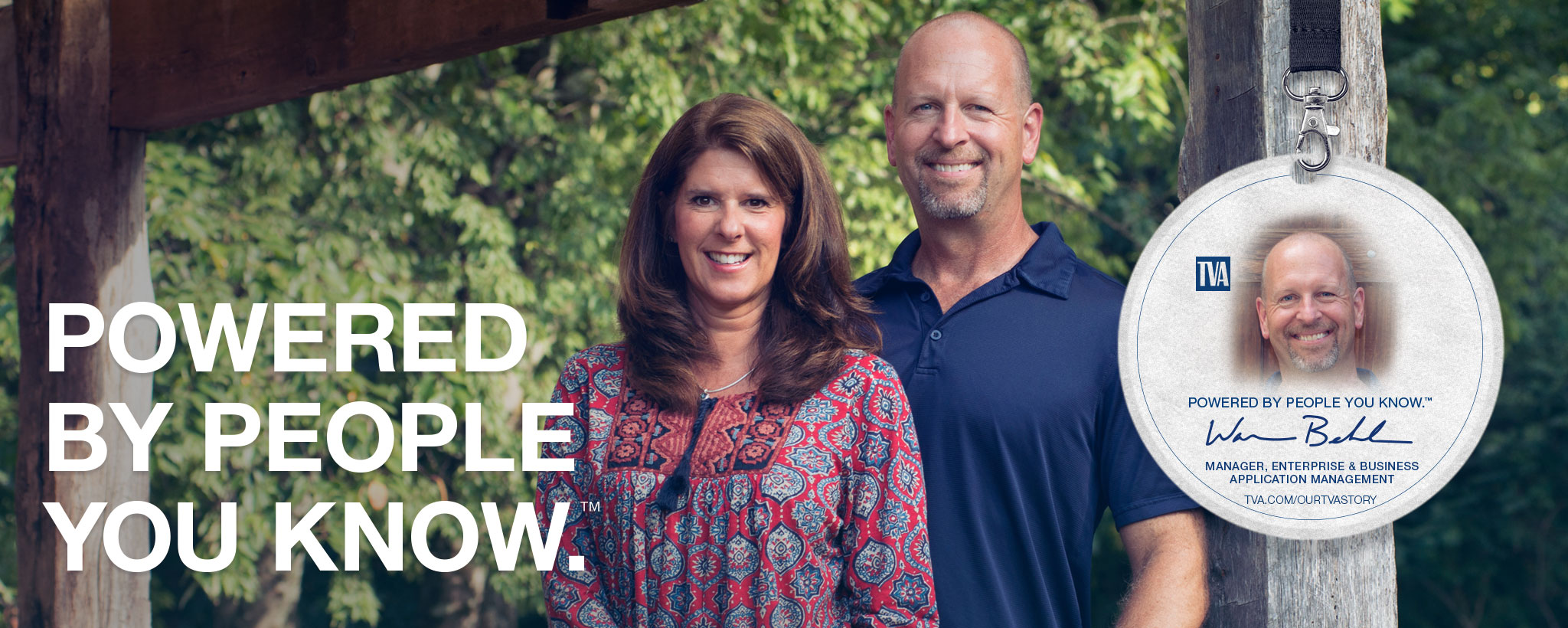 Warren Behlau
Manager, Enterprise Asset Management | Chattanooga, Tenn.
It's no secret that with experience comes perspective. With 30 years at TVA under his belt, Warren Behlau sees his problems as building blocks for improvement. That attitude has helped him thrive in his job in Enterprise Asset Management.
Behlau happily shares his hard-won wisdom with his eight-member team: "Keep looking until you find the place where you can make the biggest difference, where you can add the most value," he advises. "When you feel like you're adding value, you're motivated to accomplish even more."
Accomplishing more is his team's very mission. "TVA uses a computer software system called Maximo to manage the equipment at its plants as well as the processes related to operating and maintaining that equipment," Behlau explains. "Our job in Enterprise Asset Management is to continuously improve Maximo so the plants can operate better, safer and at less cost."
When More Means Less
Behlau's job cuts to the heart of TVA's mission: to provide electricity at the lowest feasible cost. "Through Maximo, we're able to collect data that lets us see how the equipment at our plants is performing, how much money we're spending on it, if it's being properly maintained, and more," he says. "Maximo helps us understand what the equipment is telling us. For example, if we see that we are making the same repairs on the same equipment repeatedly, we can look at the data and figure out what's going on. Did we miss preventive maintenance? Do we need to do additional maintenance? Is there a systemic problem with the equipment that needs attention across the company? That way, in addition to repairing the equipment, we're able to make changes to improve overall reliability. That saves TVA money and helps us hold power rates down."
Behlau and his team are currently working on an enhancement to Maximo that will help operators at TVA coal plants schedule maintenance work in a whole new way.
"With the drop in gas prices, TVA is running its gas plants more and its coal plants less," says Behlau. "That affects maintenance needs at our coals plants in much the same way that drive time affects how often you have to change the oil in your car. If you only drive your car a week or two a year, you don't need to change the oil as often as if you drove it every day. My team is working to read information from the equipment at our coal plants into Maximo to help coal plant operators transition from a calendar-based preventive maintenance schedule to a run-time schedule.
Behlau is proud of the improvements his team has made to Maximo since it was introduced to TVA in 2009. "We've come a long way in making this powerful tool work for the people at the plants, for TVA and for the ratepayers," he says.
Values Added
Adding value is equally important to Behlau outside of work. For 23 years, he's organized a bass fishing tournament for Big Brothers Big Sisters of Greater Chattanooga.
"I've loved to fish since I was about two years old, and I wish every kid could have a chance to go fishing," he says. "So I came up with the idea of sponsoring an annual tournament for Big Brothers Big Sisters. I work with them to raise money for prizes and to give each child a fishing rod, reel and fully stocked tackle box. Then I recruit my fishing friends to take a 'big and little' pair out on Chickamauga Lake for about four hours and teach them how to fish. It makes me feel old to think the kids that participated in the first tournament are in their 40s now."
Behlau also coached soccer for 10 years and was a Boy Scout leader for 12 years. "My son Paul and daughter Anna are still crazy about soccer but are playing at a competitive level above my coaching ability," Behlau said with a laugh. "My son Garrett is a science nut and a soon-to-be Eagle Scout."
When it comes to his family, though, Behlau says it's his wife who adds value. "Anna and Garrett are twins so, when they were little, Traci had to deal with three kids in car seats," he remembers. "She bore the brunt of taking care of the kids while I worked, and it got even harder as they got older and into different activities. She's amazing. I couldn't have done what she did. She's our family's rock and my hero."
Meet More People You Know
Meet more TVA employees, and learn about some of the fascinating ways they serve the Tennessee Valley through their work in energy, environmental stewardship and economic development.
They're your friends, your family, your neighbors. Get to know them.