Public Power Week Toolkit
Power of Partnership Mark
Download digital versions of the Power of Partnership brand marks. These icons can be used on your website, and in media communications, bill stuffers, internal communications and more.

Talking Points
Download the talking points for Public Power Week focused on five areas: local, low cost, reliable, community focus, and quality of life. These Power of Partnership messages can serve as the foundation for op-ed and editorial content, press releases, media interviews, and more.
Digital Display Media
This digital content may be used for your website or display ads on digital ad networks.

Social Media Content (graphics & copy)
Ten messages, five days
In keeping with our Power of Partnership themes, social media messages and images focused on local, low cost, reliable, community focus, and quality of life have been created for your use. These messages can easily be combined with the images provided or your company's images of its work in the community to create content that resonates with your audience. Like all other material provided in this toolkit, this content is designed to make your local messages unique and compelling.

Print Ads
Three half-page and full-page, co-brandable print ads are available for your use for Public Power Week, and include APPA's hashtag for maximum impact. Please note that there is a place in the text where you can insert your power company's name (in place of "local power companies"), as well as a space at the bottom where you can insert your power company's logo.
A preview ad is available for you to review as a jpg file, and an editable version is available as a layered file for use in Photoshop. The font for the body copy used is: Arial Regular.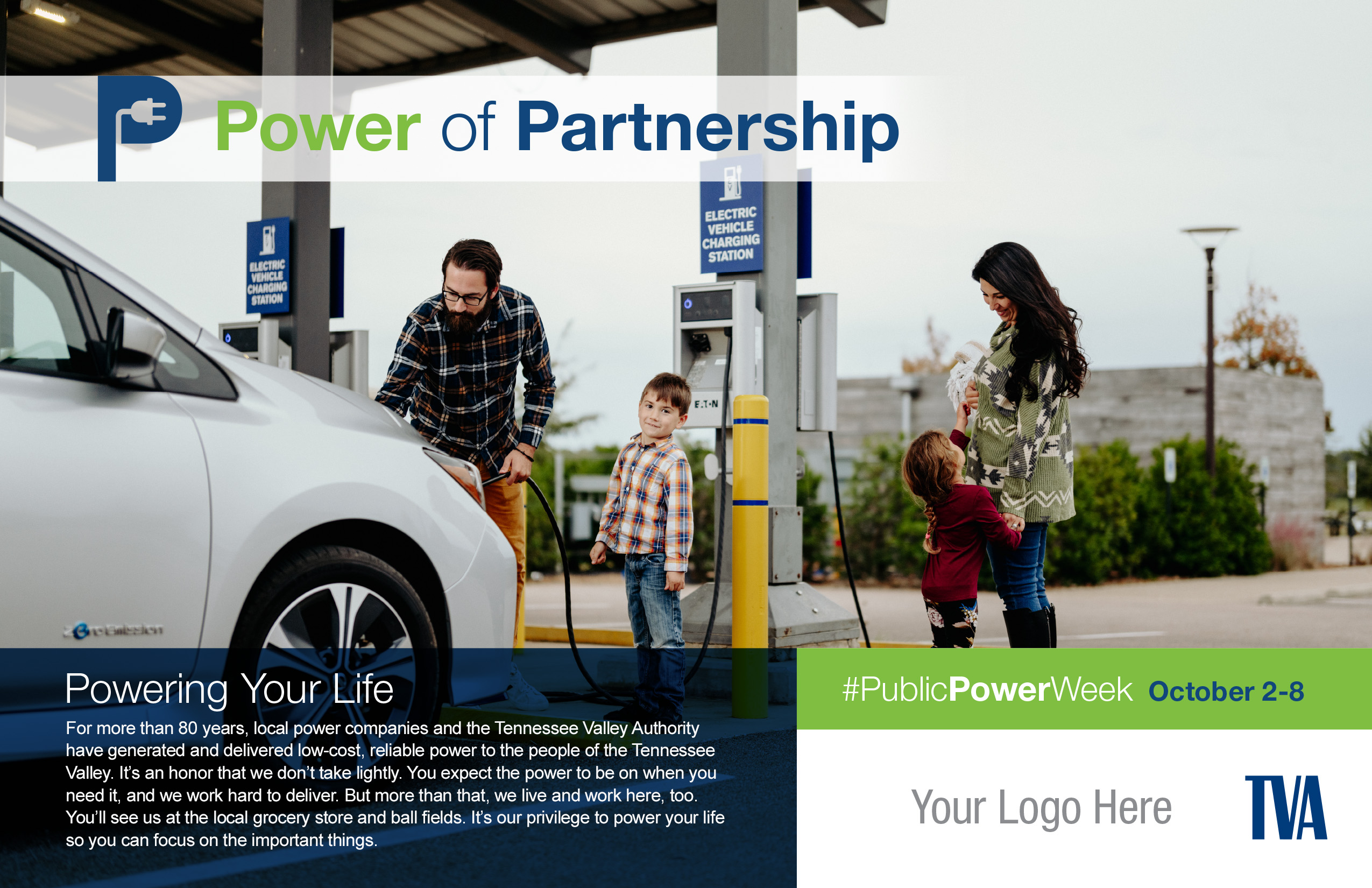 Radio Spot Script
Scripts for radio spots or public service announcements are optimized for 30-second air time.