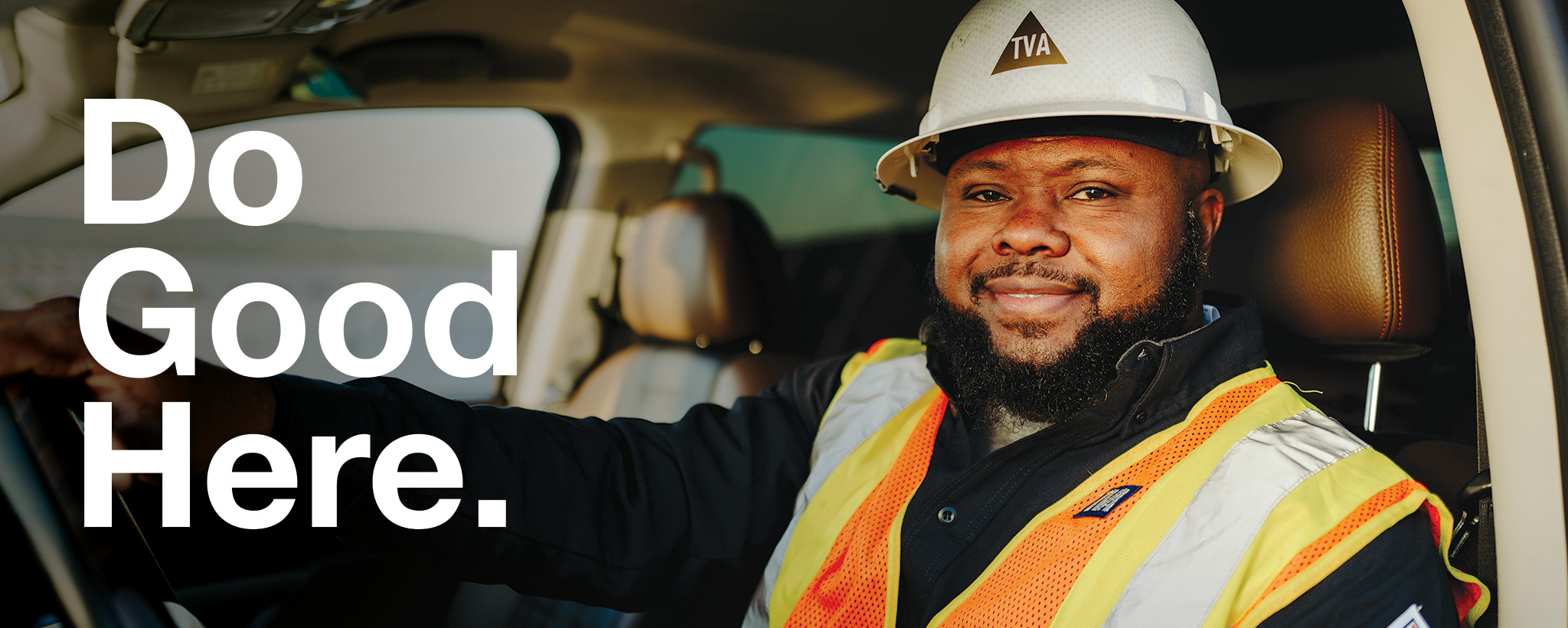 Careers
Making a Difference is Part of the Job
TVA serves one of the fastest growing regions of the country, and when it comes to career opportunities, the sky's the limit.
Whether you're passionate about clean energy, or committed to keeping the lights on for people living in your community, we have a place for you to make a difference.
Why TVA?
We're a service-based company, and that begins with how we serve our employees. Learn more about our:
New to Energy? Not a Problem
We're committed to helping people start their careers, or transition to a new one. From student internships, to entry-level jobs with training, to veteran opportunities, we've built a workforce made up of energized and empowered individuals.
How to Get Started
Head to our Career Gateway, where you can see current job openings, apply to the ones that interest you, create job alerts, join our talent network and find answers to frequently asked questions.
Connect with Us
We'd love to learn more about you, or answer any questions you may have about us. Simply email [email protected] to get the conversation started.