TVA Police
Protecting the Valley since 1933
TVA Police & Emergency Management is a federal law enforcement agency committed to protecting TVA's critical infrastructure, employees and assets. TVAP&EM provides law enforcement, physical security, and emergency management services for 293,000 acres of TVA public lands and approximately 3,500 facilities across the Valley. Many of these facilities are critical for providing power to the 10 million people we serve across a seven-state region.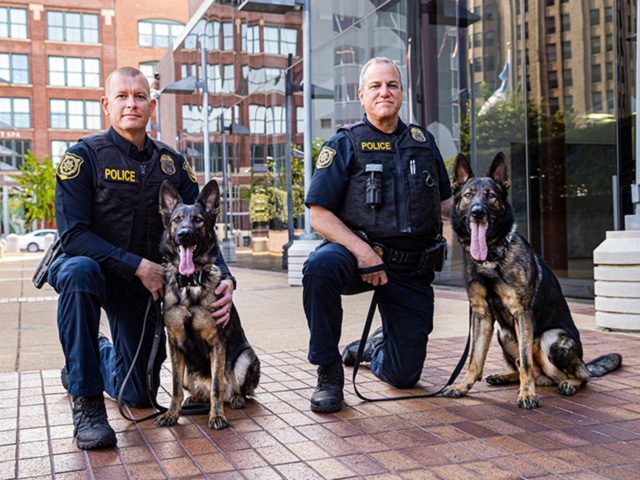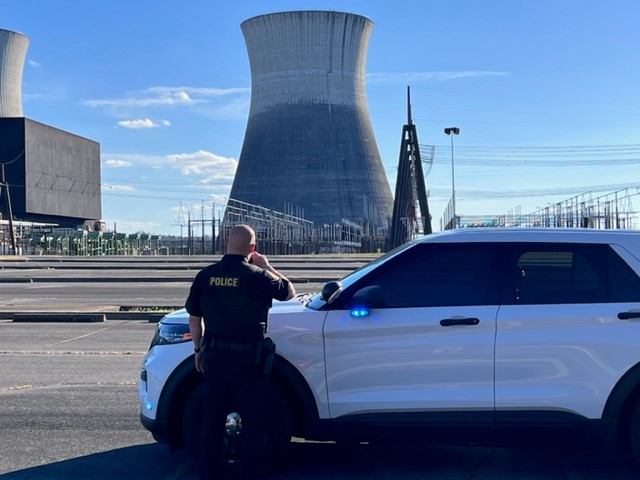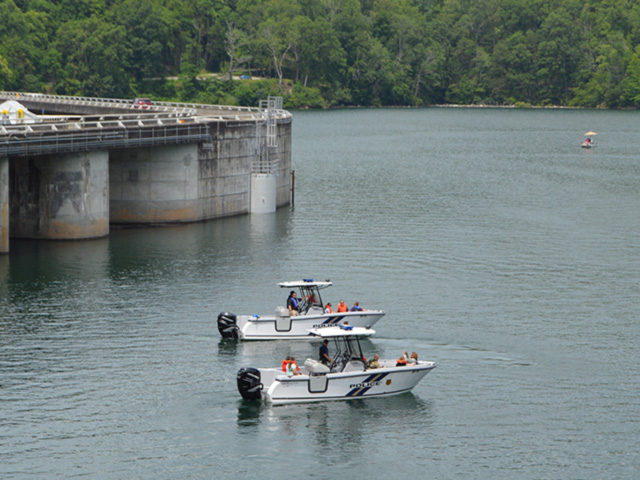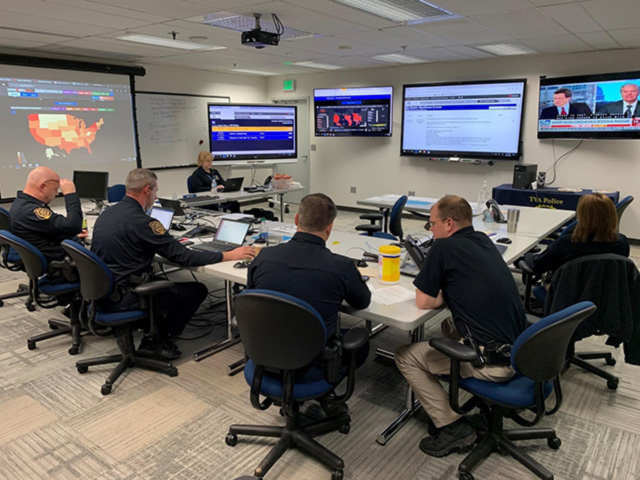 As part of the TVA Act of 1933, Title 16 USC 831 c-3 authorized TVA to designate law enforcement agents to assist in carrying out its mission. For decades, TVA Police and Public Safety Service provided this service. The Violent Crime and Law Enforcement Act of 1994 designated TVA Police to be a federal law enforcement agency.
Areas of Focus
Protection: We focus on keeping TVA property and personnel safe.
Prevention and Education: Our first priority is to detect, deter and prevent criminal activity – stopping trouble before it starts. Education of our employees and visitors to TVA public lands is a key part of our prevention efforts.
Preservation: TVA's lands hold many historical and archaeological resources. Removing them without a permit is against the law. TVAP&EM is dedicated to protecting the cultural heritage of our lands.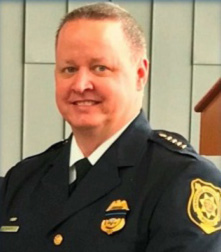 Protecting Critical Infrastructure
"New and increasingly sophisticated threats are facing the energy industry. To address those and to help TVA continue serving the public, we are focusing on preparedness, prevention and technology."
Todd Peney, Director, TVAP&EM
Services
Alarm monitoring, assessment & dispatch centers
Emergency management & response
Emergency operations centers
K-9 explosives detection
Law enforcement, investigations & executive protection
Marine & UTV response
Mobile incident command
Personnel security services & access management
Security assessments, projects & systems management
Security installation & maintenance
Special events
Unmanned aerial vehicles
TVAP&EM is comprised of federal officers and civilian personnel. Our officers attend a vigorous academy at the Federal Law Enforcement Training Center (FLETC) and inspectors go back for additional training at FLETC by the Federal Protective Service (FPS). Ongoing training is provided by our in-house training staff, which delivers a Federal Law Enforcement Training Accreditation (FLETA) accredited training program. Additional specialized training is offered based on agency needs.