Board of Directors
Board Members
They are nominated by the President of the United States and confirmed by the Senate, and each serves a term of five years. The proceedings of their meetings are open to the public. When their terms expire, directors may remain on the board until the end of the current congressional session (typically in December) or until their successors take office, whichever comes first.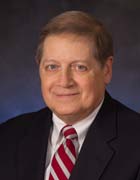 Interim Chair - John Ryder of Memphis, Tenn., served as General Counsel for the Republican National Committee from 2013 to 2017. In addition, he remains a leading bankruptcy and election law attorney with the Harris Shelton law firm in Memphis and has served as adjunct law professor at Vanderbilt University, his law school alma mater. His term expires May 18, 2021.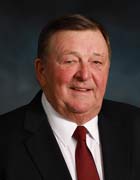 Kenneth Allen of White Plains, Ky., was executive vice president of operations and chief operating officer for Armstrong Coal Company. With a 50-plus year career in the coal industry, he has served in numerous roles from field electrician to division chief electrical engineer to mine superintendent to operations manager to VP of resource development and conservancy for Peabody Energy. His term expires May 18, 2021.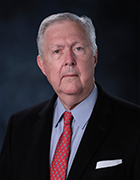 A.D. Frazier of Mineral Bluff, Ga., has spent his entire 35-year career as an executive manager in the for-profit, not-for-profit and government sectors, principally in the financial services industry. After serving as the chief operating officer of the Atlanta Committee for the Olympic Games, he became the only COO to be awarded the International Olympic Committee's Olympic Order in Gold, its highest service award. His term expires May 18, 2022.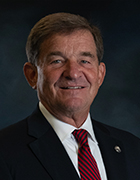 William Kilbride of Chattanooga, Tenn., served as President/CEO of the Chattanooga Area Chamber of Commerce from 2014 to 2017. Previously, he served as president of the Home Division and Chief Sustainability Officer for Mohawk Industries in Calhoun, Ga., for over 20 years. He currently serves on the board of several non-profit and for-profit Chattanooga-based organizations. His term expires May 18, 2023.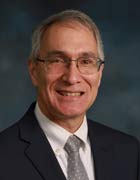 Jeff W. Smith of Knoxville, Tenn., is the executive vice president for operations for UT-Battelle and serves as the deputy of operations at Oak Ridge National Laboratory. His tenure at the lab has been accompanied by significant expansion and modernization, even while reducing operational costs. During a six-month special assignment in 2002, he assisted with the creation of the U.S. Department of Homeland Security. His term expires May 18, 2022.
What does the Board do?
As provided by the TVA Act and the TVA Bylaws, the principle responsibilities of the Board are to establish broad strategies, goals and objectives; set long range plans and policies; and to ensure their implementation by the TVA staff, which is led by the Chief Executive Officer. Directors swear an oath to faithfully and impartially perform the duties of the office.
To learn more about the work of the Board of Directors, read about the rules and regulations that form Our Governance.
Contact Information
TVA Board of Directors
Board Services
400 West Summit Hill Drive WT 7
Knoxville, TN 37902
865-632-4000
board@tva.gov
2020 Meeting Schedule
(Tentative)
February 13, 2020, Oxford, Miss.
May 7, 2020, via Streaming Only
August 27, 2020, via Streaming Only
November 13, 2020