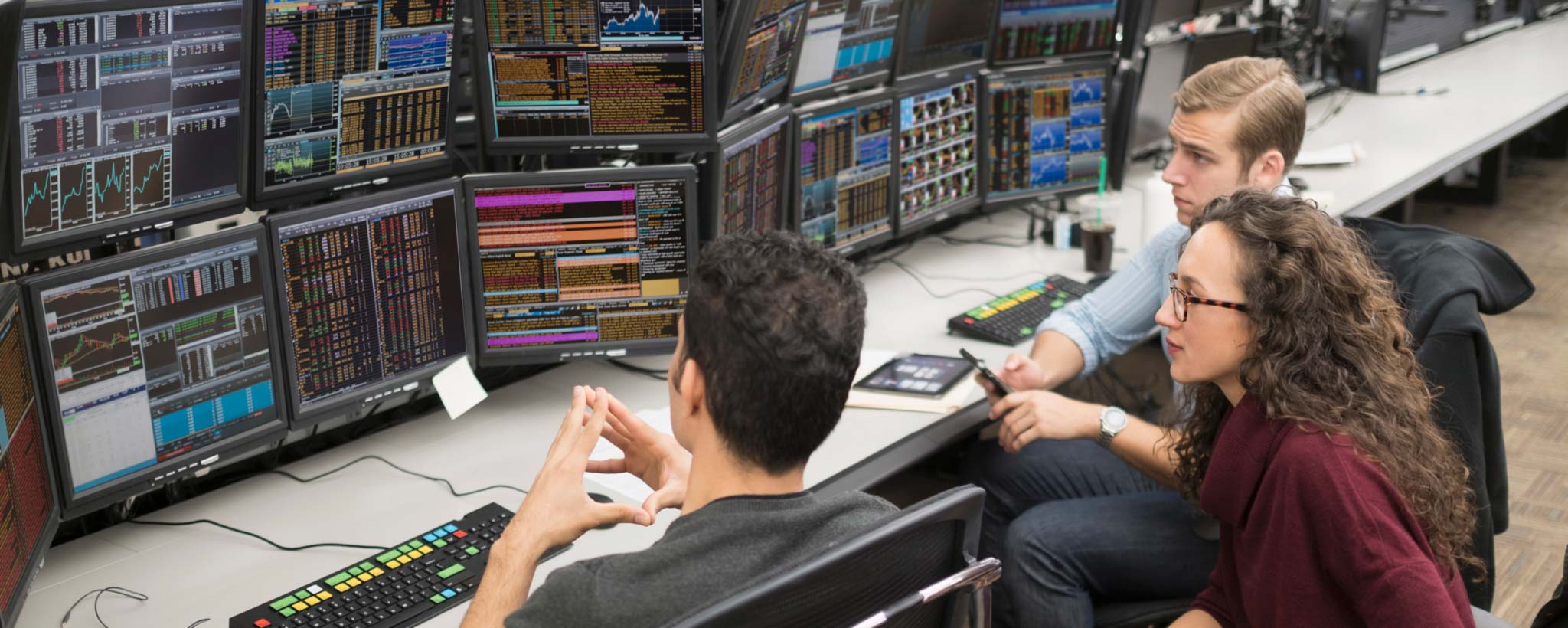 Learning to Make Money
For the past 20 years, TVA has helped over 9,000 students at the region's top universities learn to invest, giving them an advantage in today's competitive job market. Here, one successful participant looks back at the edge it gave him.
With more than $12 million in assets, TVA's Investment Challenge Program (ICP) is delivering results by growing into one of the nation's largest and most successful student-managed investment programs. Currently 25 universities from across the Tennessee Valley participate in the ICP, and students in this program are no "average Joes." Since 1998, the 9,000 students who've participated have beaten the S&P 500 Index by a cumulative 32 percent.
"At TVA, we know there is nothing more important than investing in knowledge," says Tammy Wilson, TVA Vice President, Treasurer, Chief Risk Officer and Investment Challenge Program executive sponsor. "We care about our students in the Valley, and we want to give them every advantage to succeed."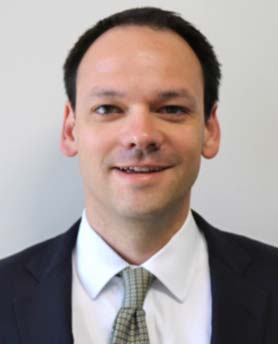 Wilson caught up with ICP alumni and Vanderbilt MBA graduate Chris Denny, now a portfolio manager at Tennessee Consolidated Retirement System, to learn how the ICP helped prepare him for his financial career. Denny told us "If you are interested in the economy, business, finance or accounting—definitely join the Investment Challenge. You will learn more through this program than you ever will in the classroom."
Here, Denny (pictured, right) answers a few of Wilson's friendly questions.
What got you into finance?
It started with a senior high school project. My teacher wanted to push our class and asked us to explore a topic we've never studied before. I chose the stock market, because I really didn't know much about it. I started investing what little money I had on a few stocks. After that, I kind of got the itch for investing and learning about how markets function. Then in college, I started taking classes that would help my finance career—business, accounting and economics. From there, I decided I wanted to manage money. Today, I ensure 368,000 plan participants have a secure financial future through the Tennessee Consolidated Retirement System.
What interested you about TVA's Investment Challenge Program?
Managing money is not something you can pick up from a book—the more hands-on experience, the better. So when I was getting my master's at Vanderbilt and saw they had ICP, I jumped right in.
You have a goal to beat the market, you track to see how you're doing and you actually end up creating a portfolio of diversified assets. This looks great on your resume—even if you are not interested in investment. You also have quantifiable experience that will help in job interviews.
Is there an ICP experience that stands out to you?
Definitely working with people who had different backgrounds, views and experiences. Everyone on the team had unique theories and views on the market, securities and investing.
ICP showed me not to get too wrapped up in my own views and investing philosophies. It's important to keep an open perspective, because the decisions you make directly affect a person's financial security—never take these decisions lightly.
What value does the ICP provide students?
It's one thing to learn about investing in the classroom. It is another thing to invest real money in real companies while you learn about business, the economy and accounting. Only real-world experience can show you how economic functions fit into the valuation of a stock price.
Anything in particular you want to tell students about the ICP?
The ICP gives you access that you won't get once you graduate. For example, we called the companies we wanted to invest in and talked to their investor relations (IR) team. Most IR teams are willing to set time aside to talk to students and explain their business and how they operate.
People want to help you learn at this stage of your life. You could visit top-tier companies, meet the CEO or CFO. The ICP network and friendships you build will really help with your career. Who knows? If you impress them maybe you can get a job that way.
What is your take on student investment funds?
Over the past 20 years, students' performance in the ICP has beaten the S&P Index 500 by a cumulative 32 percent. That's amazing! It's difficult even for professional money managers to beat the S&P 500 on a consistent basis. The fact that students have done it year-over-year with limited knowledge is impressive.
The more you are around this industry, the more you start second guessing yourself on every decision. In my position I know a lot more about investing in companies, accounting and how markets function than I did in college. The problem with this is you start overthinking.
Investment fundamentals tell me there is risk because the estimates out there are too high. So I'm going to hold off investing. Whereas a student may say, "This product is good. I use it. All my friends use it. The number of people who could use it could grow a lot." Students keep it simple and don't get distracted by the noise. That is probably why they do so well.
Do employers like candidates with student investment experience?
Yes. I can almost guarantee if you are going into an interview that deals with investing, markets, investment banking, wealth management or equity research, one of the first questions asked will be: "Are you in a student investment program?" I know because it is one of my first questions when interviewing an intern or potential employee.
Be ready to answer the question, "How did your team perform?" Employers want you to talk about your experience. If you want to get into finance, you should have this in your background.
What was it like knowing the ICP is helping 9 million people?
It's a badge of honor. I knew the money I was investing was building a better future. That's important. When you put money to work and invest in trades, you realize even the little things matter. Good money managers always take the trust people have in them seriously.
The ICP prepared me for what I do today for the State of Tennessee. I work for retirement plan participants who trust me to make the right investing decisions for them. I don't want to let them down.