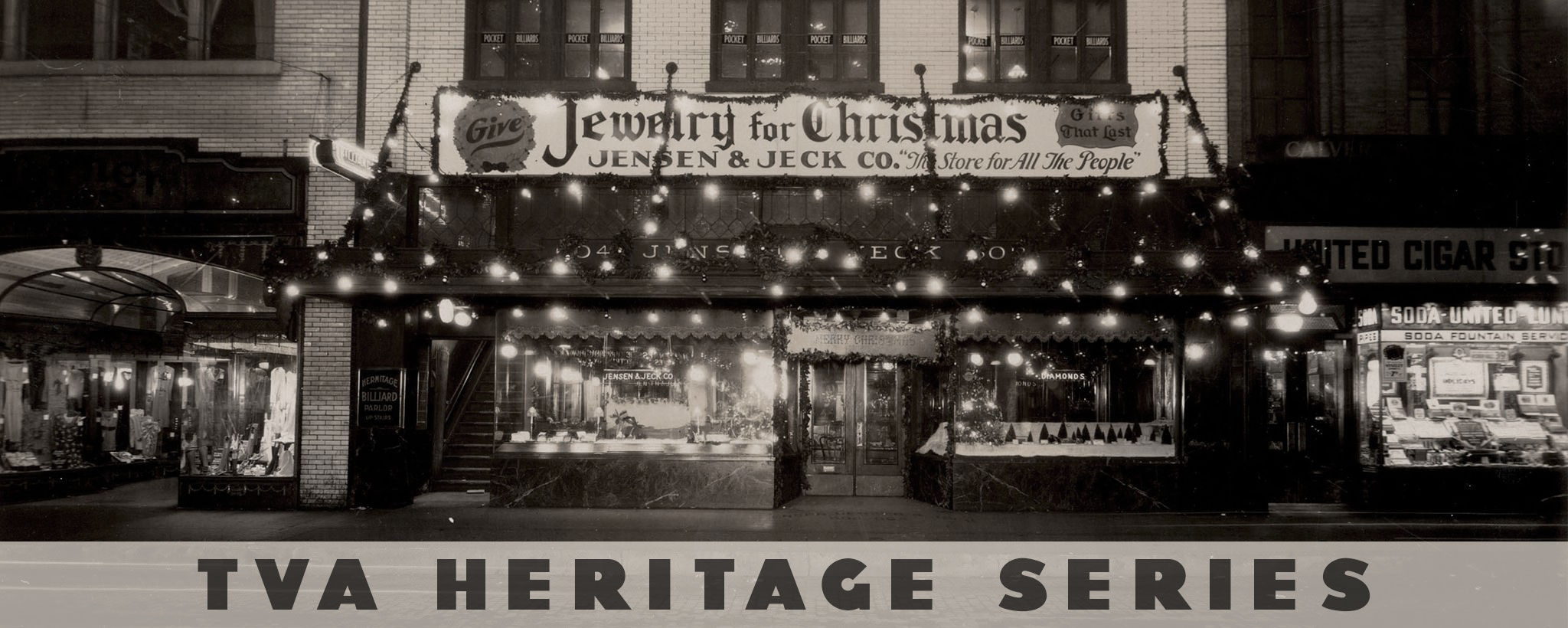 Merry and Bright
We take holiday lights for granted, but they have a fascinating history that ranges from the first candles pinned to tree boughs to the two million bulb display at Bristol Motor Speedway.
Tis the season for...lights—lots and lots of twinkling lights. From huge light shows such as the one at Bristol Motor Speedway, to your neighbor's house, outfitted with hundreds of multi-colored bulbs, it's the norm to celebrate the winter holidays with festive electric lights.
How Did This Love of Lights Begin?
The earliest Christmas lights—as in lights on a tree—were candles. Candles for the tree were glued with melted wax to a tree branch or attached by pins. The safety hazards associated with this practice were many, fire being the most prominent. The trees would go up a few days before Christmas and would be taken down right after the holiday. Part of the decoration included the buckets of sand and water situated nearby in case of disaster.
In 1882, the first Christmas tree was lit by the use of electricity. Edward Johnson, an inventor who worked under the direction of Thomas Edison and who became vice president of Edison's electric company, wanted to make the holiday cheery for his three daughters. The tree in his Manhattan home was hand wired and lit with 80 red, white and blue globes. It was reported in the magazine Electrical World that Johnson had the "handsomest Christmas tree in the United States.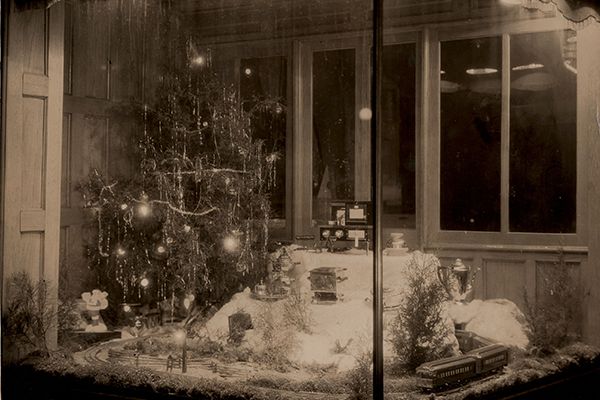 Electric Christmas lights were first made available for sale in 1890. However, they were so expensive that they were only available to the wealthy few. Grover Cleveland had the first White House Christmas tree with electric lights in 1895. In 1903, one set of 24 Christmas lights sold for $12.00. In addition to the cost of the lights, the service of an electrician was required, and if the house didn't have electricity, then a generator was required. Since the average family made about $9 a week, these fancy lights were out of the range of most people.
Safe Christmas Lights
As electrification began to take place across the country, strings of electric bulbs became increasingly common on Christmas trees. By the 1920s, General Electric began to sponsor community Christmas lighting competitions. In fact, the tradition of lighting the National Christmas Tree in Washington, D.C., began in 1923. By the 1930s, electric Christmas lights had become a standard part of indoor holiday decorating as well as outdoor embellishment at stores, government buildings and community gathering areas, where large trees dominated the scene.
The Tennessee Valley followed this national trend. By the late 1920s and early 1930s, local businesses decorated with lights, both inside and out. However, it was not until the post-war economic growth of the 1950s and 1960s that it was common to see rows of houses lit on the outside.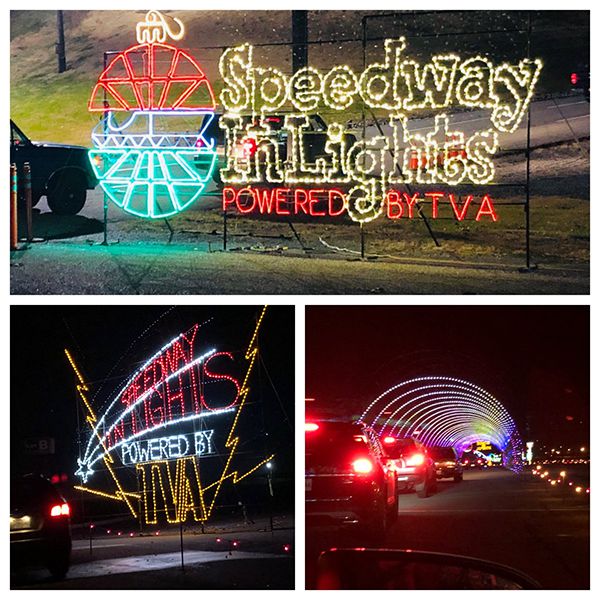 Today, it is estimated that more than 150 million light sets are sold in America each year, with more than 80 million homes decorated with cheerful lights. Community decorations across the country have gone from a simple lighted trees to all-out extravaganzas.
For example, the premiere holiday display in east Tennessee, the Pinnacle Speedway in Lights at Bristol Motor Speedway Powered by TVA, spreads across a five-mile route and uses two million lights to illuminate 250 displays. No matter where you are located this holiday season, we're sure there will be some twinkling lights nearby to make your season brighter.