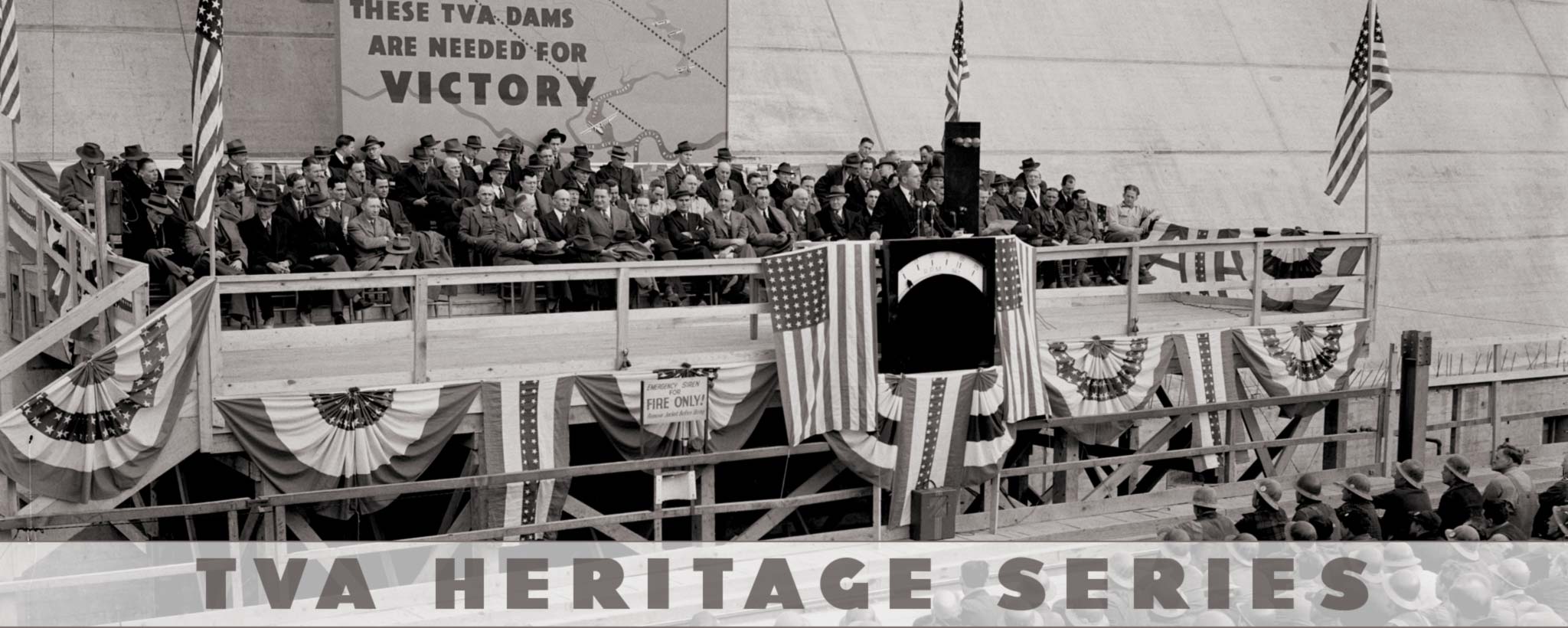 Service and Sacrifice
As Memorial Day approaches, our thoughts often turn to the service and sacrifice of those in our armed forces. TVA was mandated to provide for the national defense, and during World War II, TVA's entire focus turned to that very goal. A New York Times editorial eloquently summed up TVA's significance to the war effort: the Tennessee Valley Authority was "worth to the country many divisions of troops, many ships, and many airplanes. What it does and can do might make the difference between victory and defeat or even between peace and war."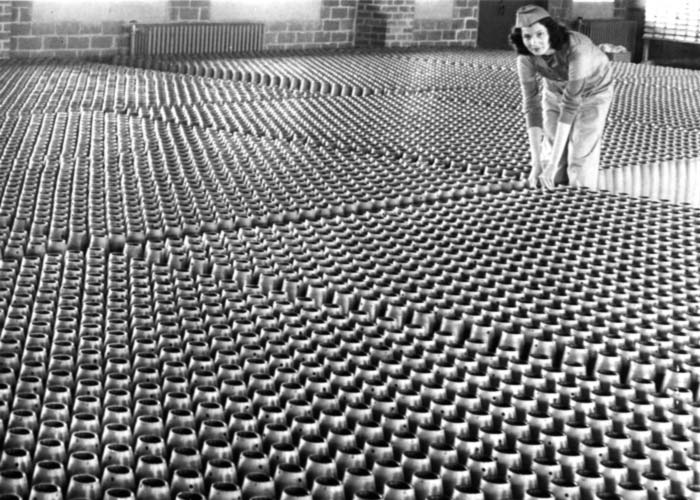 War Contributions Remembered
Between 1940 and 1945, TVA increased its installed power capacity from 958,000 kilowatts to more than 2,200,000 kilowatts. Seven dams and a steam plant were constructed under emergency authorizations, on emergency schedules, to meet this demand.
Energy production grew from 4 billion kilowatt-hours in 1940 to 12 billion kilowatt-hours in 1945 and 1946.
TVA's production of 12 billion kilowatt-hours of electricity exceeded that of any other integrated power system in the United States in fiscal year 1945. About three-quarters of the power was provided to war industries, such as aluminum plants and airplane factories.
The War Department revealed in 1945 that TVA's ability to supply abundant electric power was the major factor in locating the atomic energy project at Oak Ridge, Tenn.
TVA's designs for prefabricated houses enabled the War Department to secure nearly 5,000 homes for atomic energy plant employees at Oak Ridge, Tenn., and Pasco, Wash. in record time.
Construction of dams extended the navigation channel, which met transportation needs during the war, and increased protection against floods that might have disrupted the productive war economy.
TVA supplied more than 60 percent of the 98,000 tons of elemental phosphorus for use in incendiary bombs, tracer bullets, smoke screens, and other combat uses.
The chemical plant at Muscle Shoals produced nearly 20,000 tons of anhydrous ammonia, 10,000 tons of ammonium nitrate liquor, and 64,000 tons of ammonium nitrate crystal for the United States Ordnance Department.
The plant also manufactured 228,500 tons of calcium carbide for manufacture of synthetic rubber.
Over and above military demands, TVA supplied more than 375,000 tons of phosphate and nitrate fertilizer to increase wartime food production in the United States, and supplied 114,000 tons of fertilizers for lend-lease and other exports to U.S. allies.
In a plant constructed of scrap materials, TVA produced 17,000 tons of dicalcium phosphate to meet critical shortages of mineral feed supplements for livestock.
TVA forestry assistance and advice kept timber production in the Tennessee Valley above the level of that of the country as a whole.
TVA provided operational and tactical military maps of combat areas for the armed forces. For example, TVA produced maps from photographs covering more than half a million square miles of enemy territory, including combat maps for invasions of Normandy, Italy and areas in the Pacific fighting zones.
The Returning Serviceman
Procedures were worked out during 1945 for the reemployment of servicemen. Wide use of returning soldiers was looked upon by TVA as an opportunity for maintaining and improving the quality of its personnel, a policy TVA is proud to continue today.
At the end of fiscal year 1945, a total of 14,221 employees had entered military service, of which over 4,000 were annual and a little more than 10,000 – chiefly construction workers – were hourly employees.
At the close of this same year, nearly eleven percent of TVA's total employment were returning servicemen. Of the 1,338 veterans on the payroll, 506 were veterans of World War II. By the end of the Korean War in 1953, about 55 percent of TVA employees were veterans.
With our mandate to provide for the national defense, and our integrated resource management approach to development, TVA provided a firm foundation on which to build for war. Because TVA was already in place and functioning, we were able to provide enough resources in time, rather than too little, too late. It is only fitting that these significant contributions made by our employees be recognized.