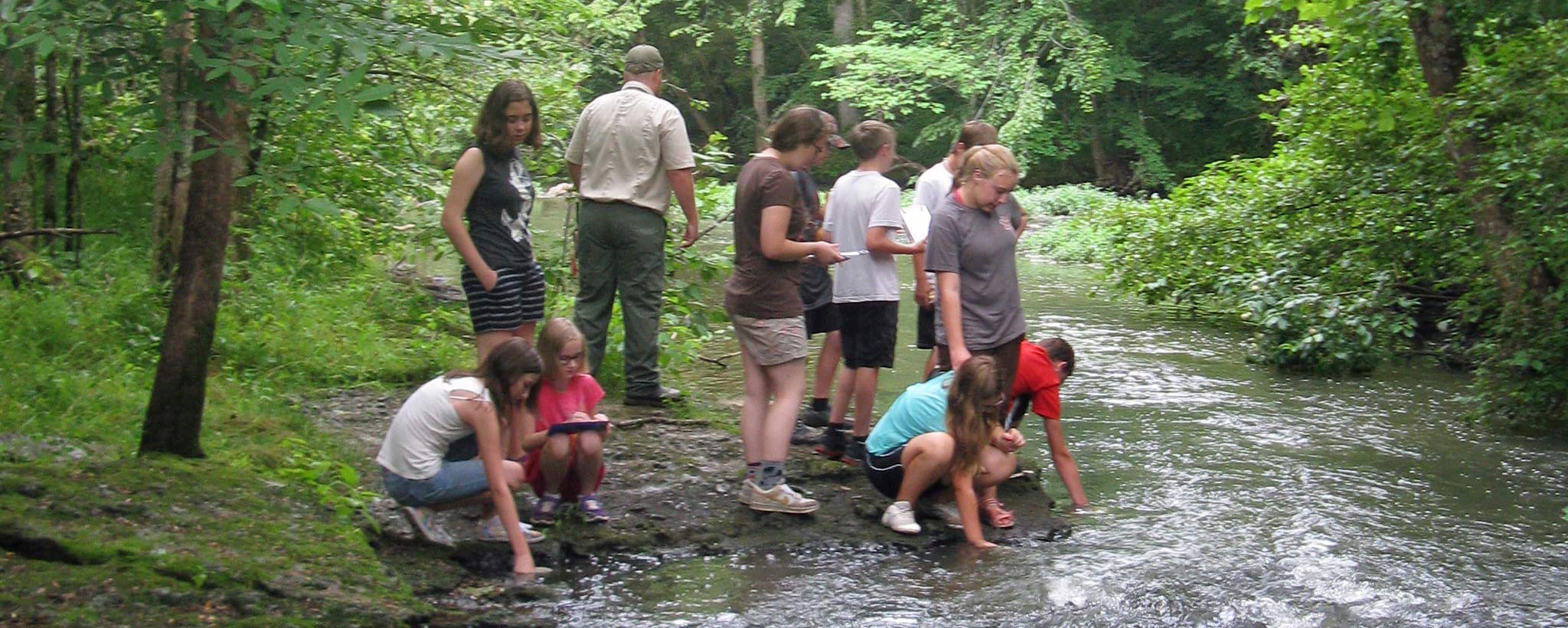 Water Monitoring for Kids
Whether they're cooling off in a spring-fed creek, casting a line in a lush cove, or catching some air on a wakeboard, outdoor enthusiasts in the Valley are never far from fun times in the water. In fact, water is so plentiful here that people sometimes take it for granted. But not TVA Science Kids. They think about water… a lot.
Thanks to the TVA Kids Water Monitoring Lab and our partner, EarthEcho International, TVA facilitators, and young scientists can be found in elementary school classes throughout TVA's service area. With young fingers wrapped carefully around beakers and test tubes, students learn to perform experiments on water quality, record the data and apply the findings to determine if their water sample will support aquatic life.
The Water
"We bring water in from a local pond or stream that most of the children are familiar with. As soon as they stick their hands in that bucket, it's their water. They become committed to it and to find out more about it," says facilitator Jessica Stevens.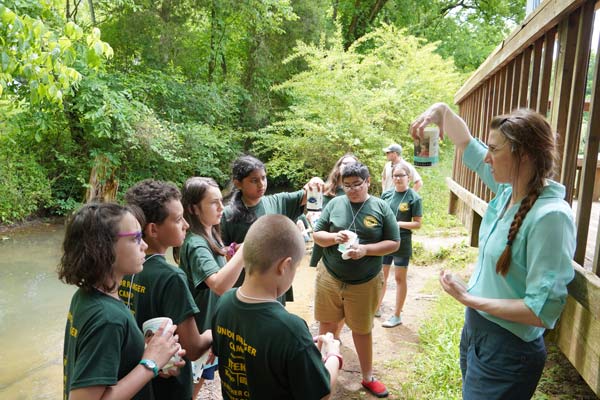 As part of the TVA Kids Water Monitoring Lab, students at East Coffey Elementary in Manchester, Tenn., conduct a series of experiments to determine local water quality.
Everything needed to teach children about conducting experiments, testing water quality, recording data, and safely handling scientific equipment arrives in a box. Each year, thousands of children in the TVA service area excitedly open their little laboratories, which are provided free of charge to 4th, 5th, and 6th-grade classrooms.
The Results
Findings are recorded on a data sheet by each team, and then the facilitator encourages the young scientists to determine the importance of their results.
For example, a class might discuss the fact that the lives of fish are affected by the water's turbidity. Why? Because fish need to see both their prey and their predators, or they won't survive.
This type of information gives students more context, and they are able to view the results of their experiments more thoughtfully. "Each student is put in the position of a scientist. Assigning jobs gives them a sense of involvement and social responsibility in assessing and protecting their own environment," says facilitator Chloe Sweda.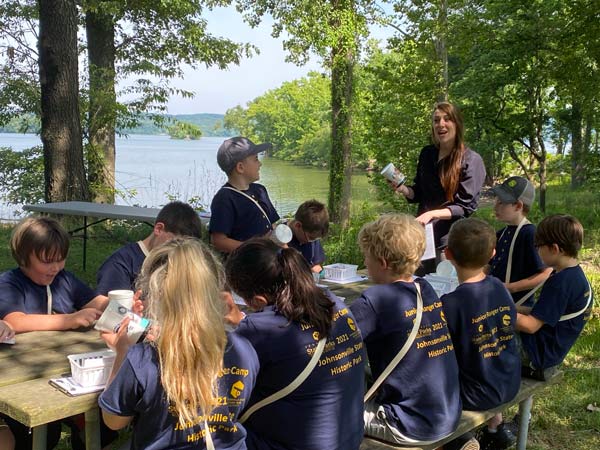 T
he Takeaway
"Part of TVA's mission is to protect the Valley's natural resources for future generations. This program creates young citizen scientists who have discovered that their behavior can help keep the Valley's waterways clean and its wildlife healthy," says Rachel Terrell, TVA Public Outreach & Support manager. "They've also learned how their actions can affect water quality at home and around the world."
Want to find out more? Visit EarthEcho International for more helpful information and resources.
This program is now available as a series of short videos presented without the assistance of a TVA facilitator and with or without a virtual appearance. Two versions of the videos are available: one for students working in groups of three and the other for students working individually. To learn more about the virtual program and watch the videos, visit our Virtual Water Quality Monitoring Lab.
To request free test kits and supplies for your class or for more information about bringing the TVA Kids Water Monitoring Lab to your school, contact [email protected].