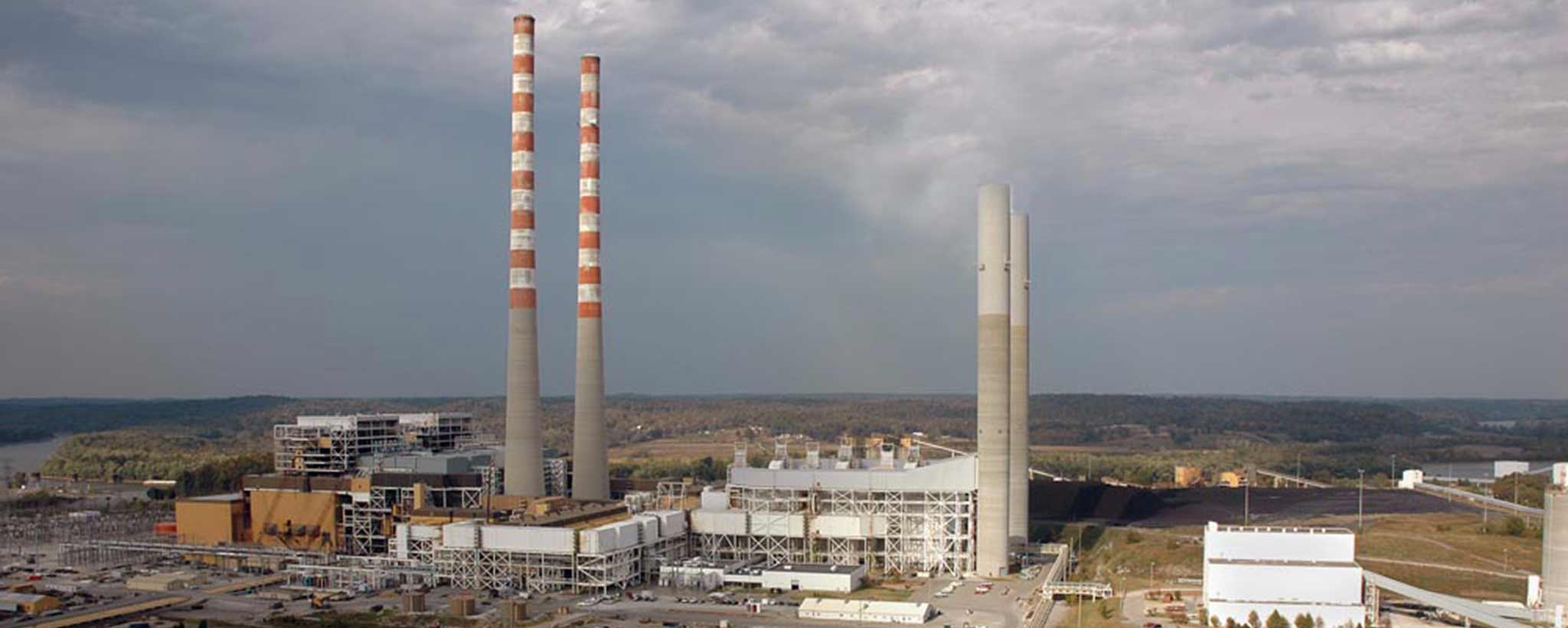 Cumberland Fossil Plant
Cumberland Fossil Plant is located on the shores of Barkley Reservoir in Cumberland City, Tenn. The two-unit plant is the largest generating asset in the TVA coal fleet, boasting a maximum rated gross output of 2,470 megawatts. Cumberland generates approximately 16 billion kilowatt-hours of electricity each year, enough to supply 1.1 million homes.
Cumberland Fossil Plant is a key player in the overall clean-air strategy for the TVA system. Both Cumberland units are equipped with wet limestone scrubbers, which are capable of removing more than 95 percent of the sulfur dioxide (SO2) from plant emissions. In the spring of 2003, Unit 1 commissioned a selective catalytic reduction (SCR) system capable of reducing nitrogen oxide (NOx) emissions by more than 90 percent. The Unit 2 SCR was commissioned in the spring of 2004 and is also capable of 90 percent NOX removal.
Cumberland also is active in byproduct sales of gypsum and fly ash used as raw manufacturing material. In fact, Georgia Pacific runs a wallboard plant near the site to utilize Cumberland's high-quality gypsum in its manufacturing process. Fly ash is used by area companies for road construction.
Toxics Release Inventory
TVA is required to report annually to the Environmental Protection Agency on the amounts of chemicals released by its fossil-fuel plants. Check here for the latest data on Cumberland.
Emissions Data
TVA monitors other emissions at its fossil plants, including sulfur dioxide, nitrogen oxide, carbon dioxide and mercury. Check here for the latest data on Cumberland.