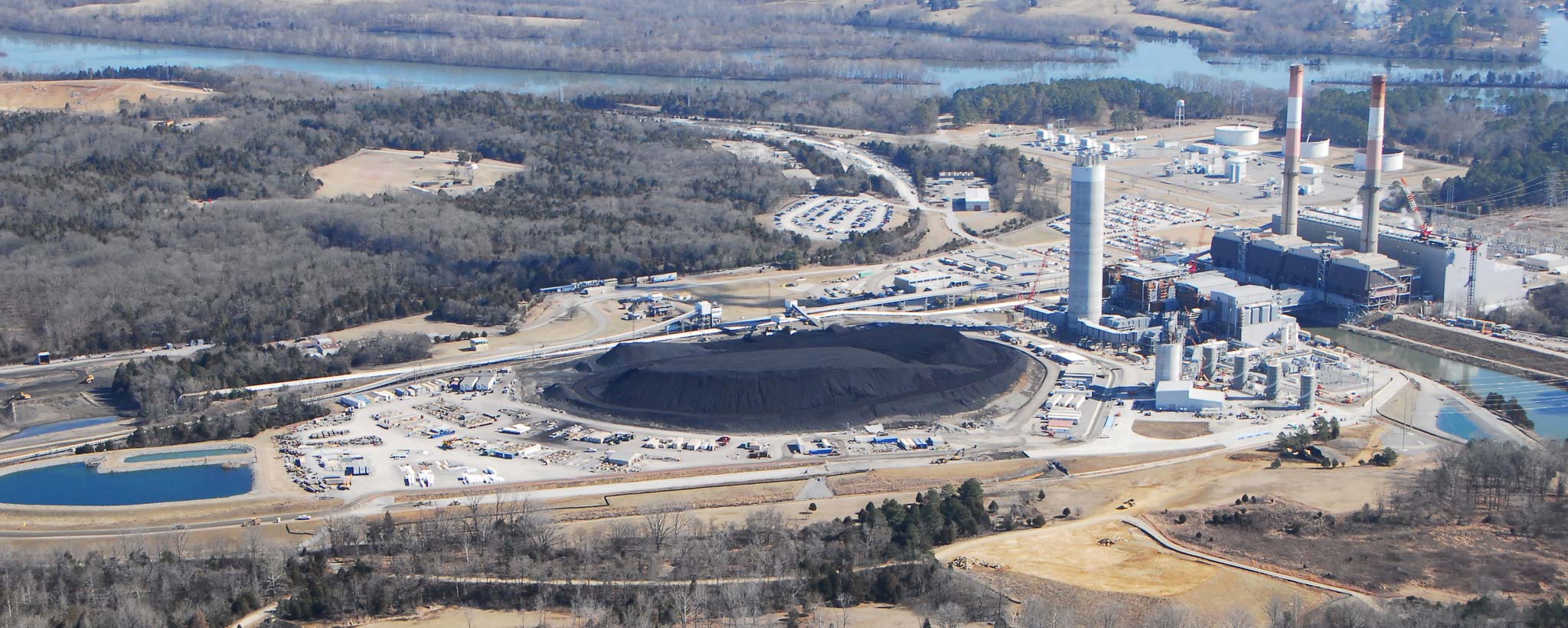 Gallatin Fossil Plant
TVA's Gallatin Fossil Plant is located on 1,950 acres of land on the north bank of the Cumberland River in Sumner County, Tenn. It is named for the nearby town of Gallatin.
The plant has four turbo-generating units with a combined summer net generating capacity of 976 megawatts.
Groundbreaking occurred on May 11, 1953. The first of the four turbo-generators went into operation on Nov. 8, 1956, the second on June 27, 1957, the third on May 22, 1959, and the last on Aug. 9, 1959.
Selective catalytic reduction system to reduce nitrogen oxide emissions and scrubbers to reduce sulfur dioxide emissions were installed on all four Gallatin units in 2016.
Toxics Release Inventory
TVA is required to report annually to the Environmental Protection Agency on the amounts of chemicals released by its fossil-fuel plants. Check here for the latest data on Gallatin.
Emissions Data
TVA monitors other emissions at its fossil plants, including sulfur dioxide, nitrogen oxide, carbon dioxide and mercury. Check here for the latest data on Gallatin.