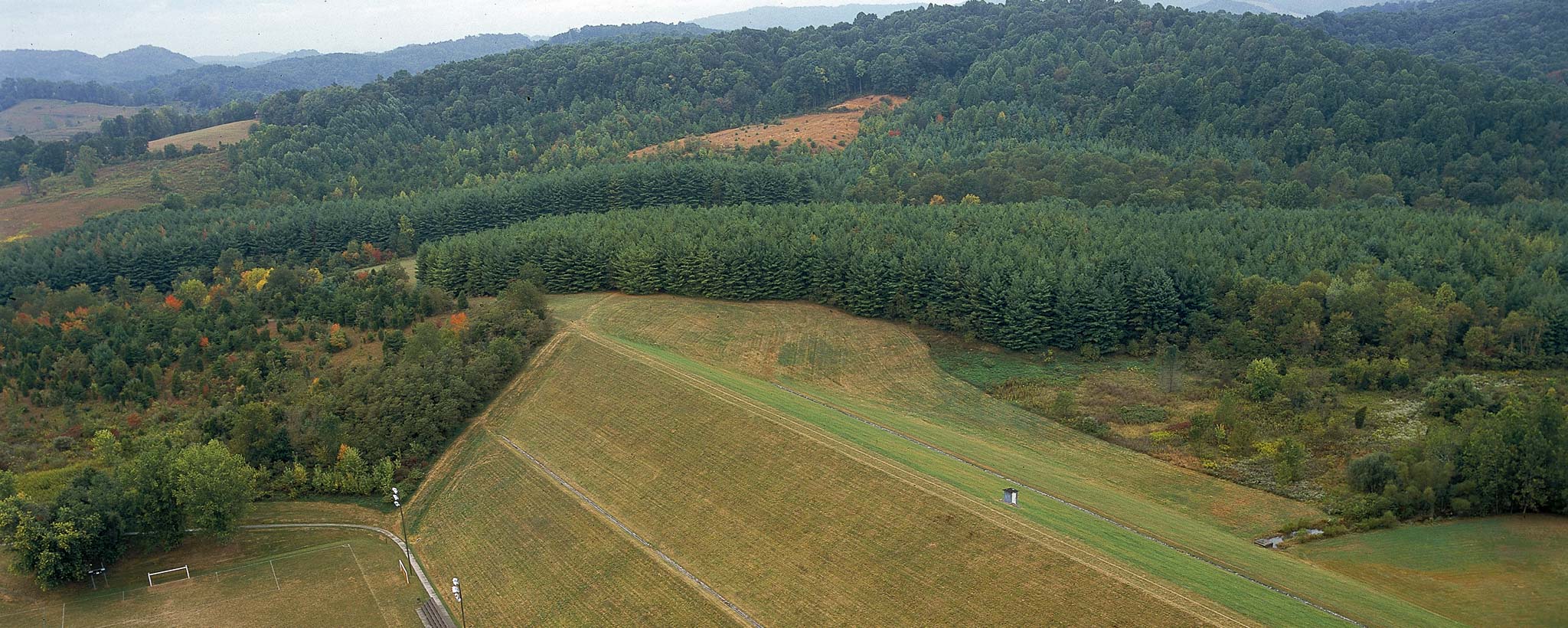 Beaver Creek
Beaver Creek Dam is located on Beaver Creek in the southwestern corner of Virginia. The bridge over Beaver Creek forms part of the walking trail near the dam.
Beaver Creek Dam in southwest Virginia was built in the 1960s to provide flood protection and recreation for the Bristol, Tennessee-Virginia, area. Beaver Creek is a flood detention dam with no permanent reservoir pool. The nearby city-managed park offers walking trails that ramble back and forth across the creek and dam area. The park also includes soccer and softball fields, a picnic area, and a campground.
Clear Creek Reservoir, adjacent to Beaver Creek, features a public golf course that unfolds around the scenic reservoir. The fishing docks at the reservoir are accessible via the golf course fairway.
Beaver Creek: Facts + Figures
Beaver Creek Dam was completed in 1965.
The dam is 85 feet high and 1,588 feet long.
Beaver Creek Reservoir has a flood-storage capacity of 5,020 acre-feet.
Beaver Creek Dam is not a hydroelectric facility. It has no power generators and produces no electricity.