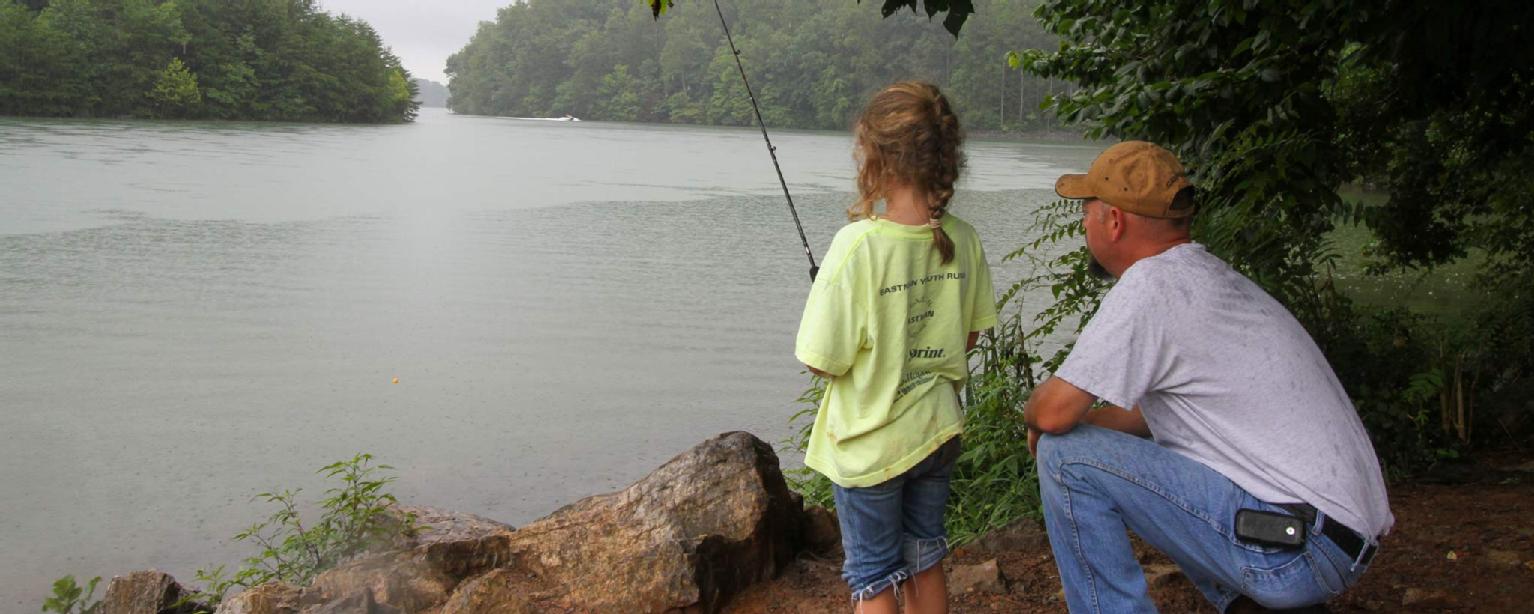 Boone
TVA's Boone Reservoir is located on the South Fork Holston River in northeast Tennessee. The reservoir is named for frontiersman Daniel Boone, who played a major role in the history of the area.
Boone Dam is managed for a number of purposes including power production, flood damage reduction, recreation, water supply, water quality and aquatic ecology. The reservoir features a swimming area above the dam and a boat ramp with a courtesy pier for safe, convenient boat launching and retrieval. Water skiing and fishing are popular pastimes at Boone.
Boone: Facts & Figures
Construction of Boone Dam began in 1950 and was completed in 1952.
The dam is 160 feet high and stretches 1,697 feet across the South Fork Holston River.
In a year with normal rainfall, the water level in Boone Reservoir varies about 25 feet from summer to winter to provide seasonal flood storage.
The reservoir has a flood-storage capacity of 75,800 acre-feet.
Boone Dam is a hydroelectric facility. It has three generating units with a summer net dependable capacity of 114 megawatts. Net dependable capacity is the amount of power a hydroelectric dam can produce on an average day, minus the electricity used by the dam itself.
Find Boone Dam at 301 Boone Dam Rd., Kingsport, Tenn.
More Information on Boone Reservoir
TVA has found the fix for seepage at Boone Dam: a composite seepage barrier made of non-erodible material. Construction will take five to seven years. Maximum safety measures for area residents and businesses will remain in place throughout the process.
Power for Peacetime
TVA's wartime dam-building program was mighty, but demand for electricity didn't stop with the ceasefire. Boone Dam, authorized in 1950, would help energize the baby boom. Read more about the history of Boone Dam.