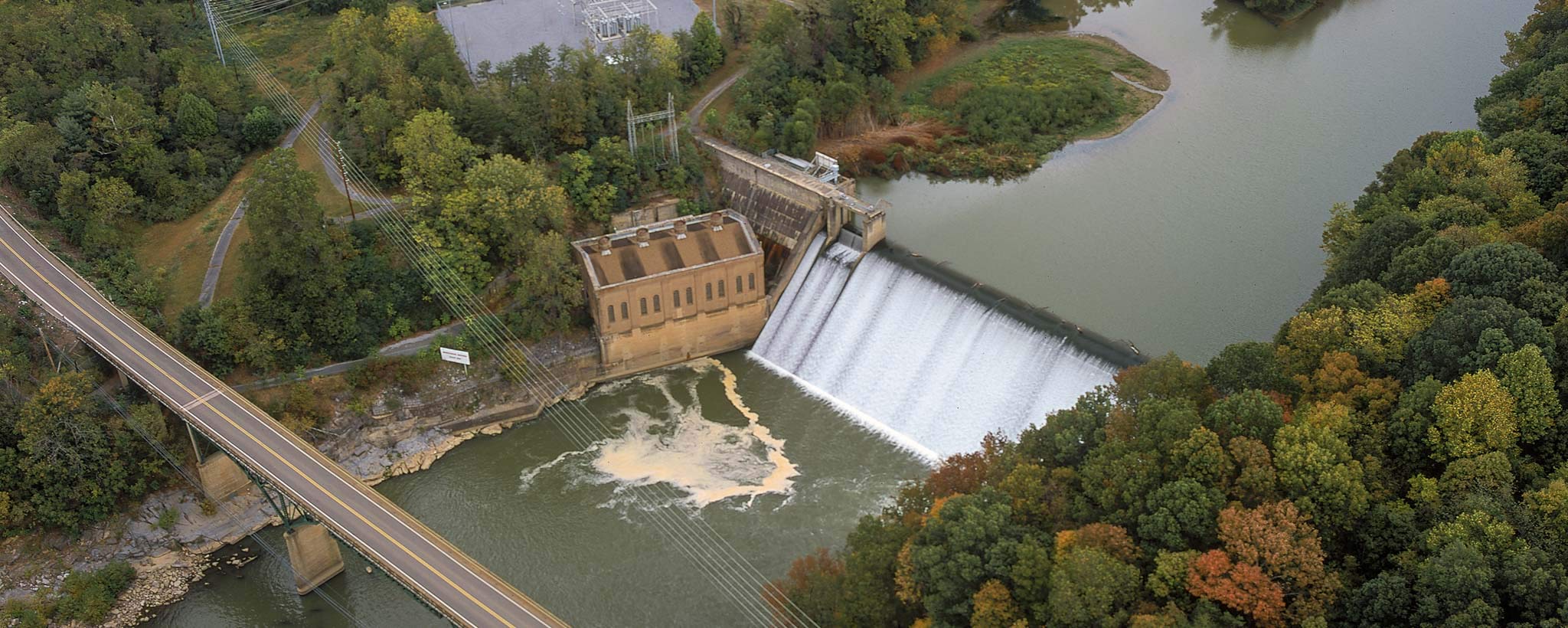 Nolichucky
Nolichucky Dam on the Nolichucky River in east Tennessee creates Davy Crockett Reservoir, named for the famous frontiersman who was born nearby.
Nolichucky Dam was built in 1913 as a hydropower project. However, due to the siltation of the reservoir, the dam was taken out of service in 1972, and the reservoir was converted into a wildlife management area. Boat access and camping are available at nearby Kinser Park.
The Nolichucky River below the dam is one of the best in East Tennessee for catching smallmouth bass. A parking area and boat ramp are located below the dam, providing access for fishing along the banks or on the river.
The Cherokee National Forest lies just east of Nolichucky Dam, with trails and forests that visitors can explore.
Nolichucky Facts & Figures
Nolichucky Dam was completed in 1913.
The dam is 94 feet high and 482 feet long.
Nolichucky Dam is not a hydroelectric facility. It has no power generators and produces no electricity.
Davy Crockett Reservoir stretches six miles upstream from Nolichucky Dam.
More Information on Davy Crockett Reservoir