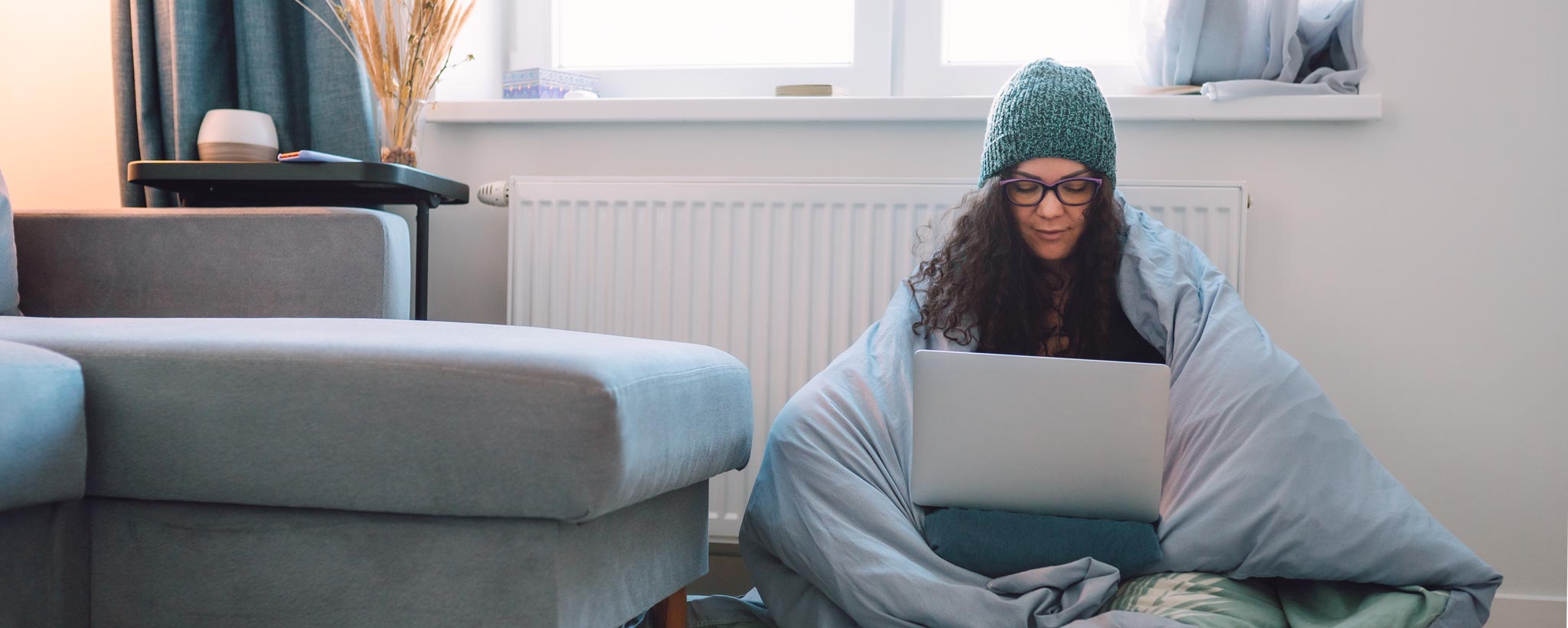 Stay Warm, Save Money
Watching your wallet this winter? Here are our best ideas for no-cost and low-cost ways you can keep cozy.
While some people might think the southern sun ensures the Tennessee Valley is warm year-round, the cold truth is that winter weather hits here, and can hit surprisingly hard. And as a rule, when temperatures go down, thermostats go up and HVAC systems have to work harder to keep us warm—leading to an increase in electric bills.
But it doesn't have to be this way. "You are in charge of your thermostat," said Brad Wagner, manager of TVA's EnergyRight residential program. "Take control of your home energy costs by setting the thermostat to 68."
"For every degree you turn your thermostat down you'll see around a three percent savings on your electric bill. That's money that can then go somewhere else."
Wagner explained that TVA wants to create savvy consumers with its EnergyRight suite of services—including DIY Home Energy Assessment, financing for home energy upgrades, Home Uplift and more.
"Helping Valley residents save energy is a big part of our mission," Wagner said. "We want to put the power back in your hands—both literally and figuratively."
Here, he offers 10 free tips to help you save money—and three small, inexpensive investments that can make a big difference in your energy bill.
Top 10 Tips for Saving Energy this Winter
Let there be light—Keep curtains open on the south side of the house and closed on the north during the day to trap the warming sunlight.
Get with the program—Install an ENERGY STAR-certified programmable thermostat and program the temperature to go down at night and when you are away from home.
Flip it off—Turn off lights in rooms and turn down the heat when you're out of the house.
Wrap it up—Use a TVA Quality Contractor to insulate heating and cooling ducts and repair any air leaks, as well as add insulation to your attic, crawlspaces and any accessible exterior walls.
Check your temp—Set your water heater to 120 degrees. 120 degrees is hot enough to provide plenty of hot water to the home, but don't waste energy by heating water to a temperature that can be dangerous.
Close the damper—Don't send warm air up the chimney. Make sure the fireplace damper is closed when not in use.
Cut a rug—Use area rugs if you have hardwood or tile floors to keep your feet warm.
Create breathing room—Keep weeds and debris away from the outdoor unit of your heating system.
Bundle up—Use layered clothing to keep the warmth in.
Adjust your ceiling fans—Set ceiling fans to run counterclockwise. Heat that has risen to the ceiling will be more evenly dispersed throughout the room.
3 Little Investments that Pay Big Benefits
Have your HVAC unit serviced—This will ensure that your unit is clean, tuned up and running well through the coldest months.
Replace worn weather stripping—If you can see light through your weather stripping around doors, then it's time to change it. Use caulk to keep the cold out around windows.
Keep air filters clean—Dirty filters force your furnace to run harder. Replacing them monthly helps your system run more efficiently saving you money on your bill.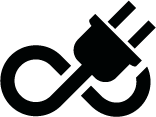 What's Your EQ?
Check out EnergyRight Residential Services for advice from the pros and take a DIY home assessment that can help you identify the efficiency opportunities in your house. Everyone who uses the DIY tool receives a box of efficiency goodies, including LED light bulbs, gaskets for lights and outlets, and a $10 gift card for Home Depot. Get started!