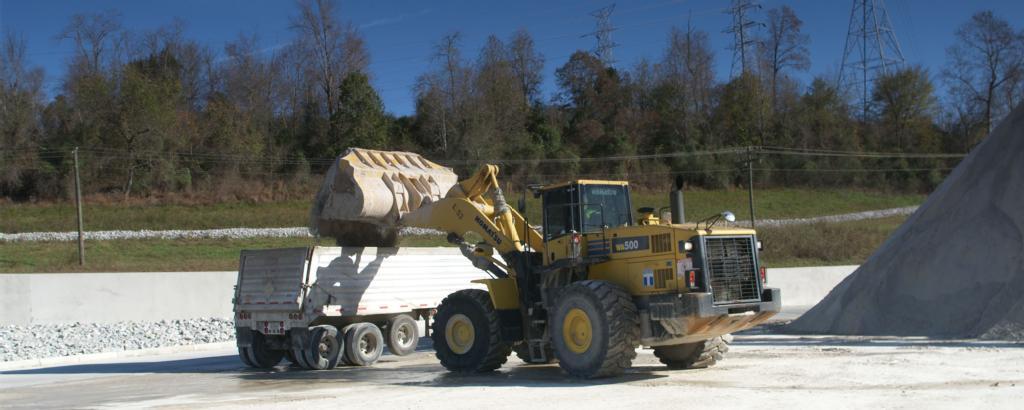 TVA Coal Combustion Byproducts Fuel Economic Growth
TVA has a long history of environmental stewardship. We apply this knowledge to the recycling of Coal Combustion Residuals. Byproducts of the coal combustion process —the gypsum, fly ash and boiler slag— are recycled and used to fuel our region's economic growth.
If you drive down the highway, work in a building, or watch a game in a stadium, you are part of the Coal Combustion Residuals recycling solution. In fact, we use CCR for concrete, drywall, roofing shingles, blasting abrasive and much, much more.
Burning coal, to make electricity, forms bottom ash, fly ash, synthetic gypsum and boiler slag. TVA takes the safe handling and recycling of these CCR byproducts seriously.
For example, at TVA's Kingston Fossil Plant about 65 percent of the fly ash is recycled into concrete and other products. Today, about 200 ready mix concrete companies across seven states use TVA fly ash from our Bull Run, Cumberland and Kingston plants.
The U.S. Environmental Protection Agency estimates that for every ton of fly ash used verses Portland cement (the main ingredient in concrete) approximately one ton of carbon dioxide is prevented from entering the Earth's atmosphere. Fly ash can replace up to 25 percent of the Portland cement. Fly ash improves the durability of concrete and can nearly double the life of a highway, according to American Coal Ash Association.
Each year companies use about 750,000 tons of TVA gypsum to manufacture drywall – a common product in millions of homes across the nation. This is enough drywall to build over 71,500 homes. Plus, concrete companies use TVA gypsum in cement to control the setting time of concrete, giving workers more time for the finishing process.
Boiler slag, only produced by certain coal-fired plants like TVA's Paradise plant, is a high-value material used as blasting abrasive and in roofing shingles. The U.S. Navy uses TVA boiler slag as a safer alternative to sand blasting.
TVA invested up to $2 billion to transfer all coal ash storage to industry leading dry storage technology. Moving to dry storage not only helps protect the environment, it enables TVA to more easily sell CCR byproducts to help drive the region's economic growth.
In 2017 and 2018, TVA marketed two million tons of CCR byproducts—putting them to good use to build a better tomorrow. Each year TVA generates approximately 2.4 million tons of CCR. Currently, TVA recycles 40 percent of the CCR we generate.
Interested in buying TVA CCR byproducts?
Contact Tara Masterson, Beneficial Reuse Supervisor at [email protected] for available CCR byproducts.
For more CCR information, please see the following TVA and external resources.