Stewardship Projects
TVA is not just a power provider—part of its core mission is environmental stewardship. TVA's Natural Resources group carries out that mission by working in many different ways to protect and enhance the beautiful natural resources of the Tennessee Valley. From managing recreational facilities to issuing permits to studying aquatic life—this is the mission of Natural Resources staff.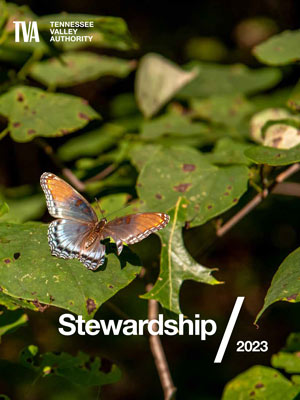 Fiscal Year 2023 Stewardship Projects
In the 2023 Stewardship Book, you'll find a comprehensive list of projects for the year, all designed to make the Valley a more beautiful place to live and work. When you see a TVA Natural Resources staffer out and about, this will give you an idea of the many projects he or she could be working on. How many are right there in your backyard? Read about Stewardship Projects for 2023.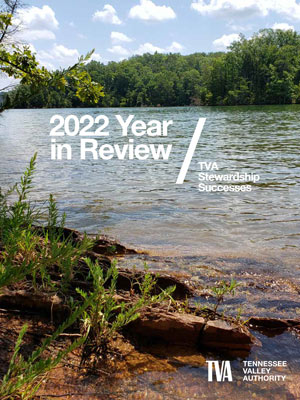 Fiscal Year 2022 Progress Report
Take a look at our progress report for 2022! Here's where we list many of the projects we worked on this past year. Do you recognize your favorite? Perhaps it was a refurbished public spot where your family likes to swim, or a new trail to explore, or a new ADA-compliant fishing area. Browse through our year-end report and spot the improvements close to your heart. Here's more about the projects we did in 2022.
Reports & Projects Archive