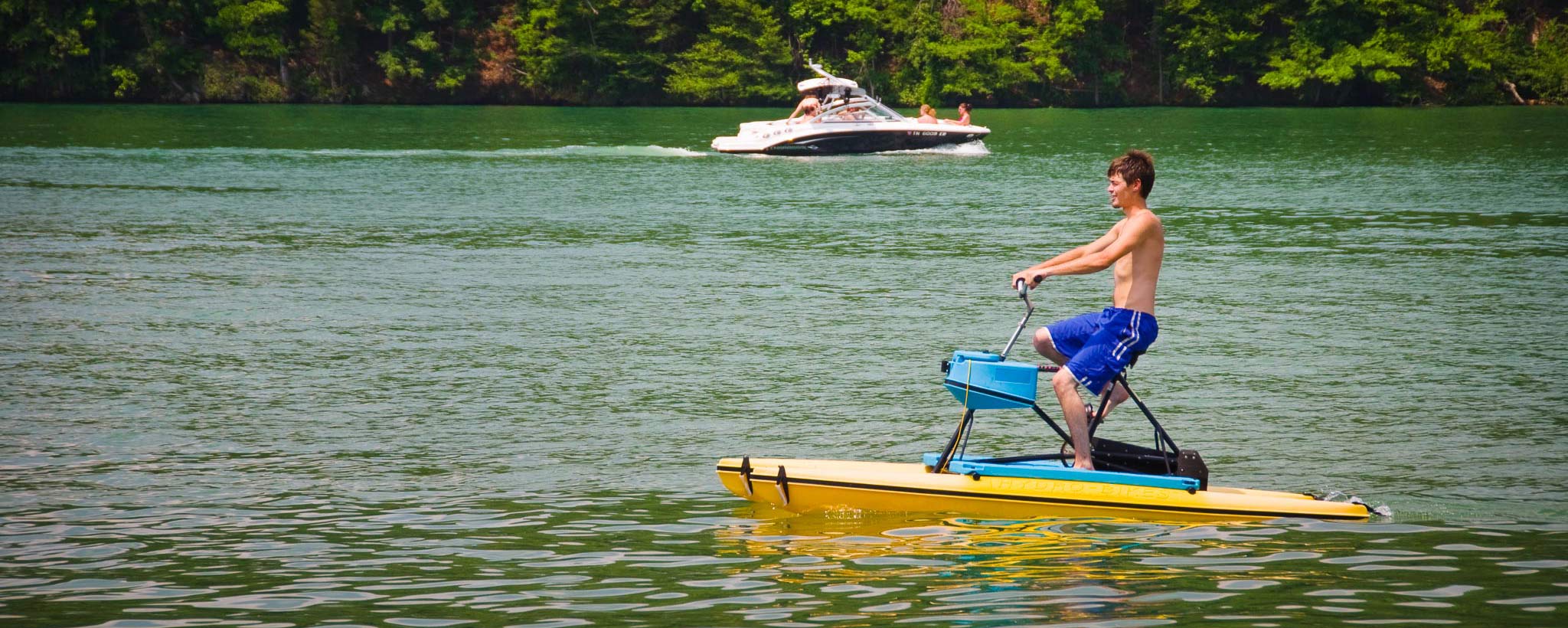 Information for Boaters
Whether you're into paddle power or mellow motoring, the lakes of the Tennessee River watershed offer exceptional opportunities for boating fun.
Boating and water sports are among the most popular recreational pursuits in the Tennessee Valley, and TVA manages the reservoir system to maximize water conditions for maximum summer fun. But it pays to know the basics of navigation and safety so the good times stay good for everyone on the water.
Locking Through
Boating is an immensely popular recreational activity—one that might require you to move from one lake to another. That means using the Tennessee Valley's waterway system of navigation locks, a free service used by thousands of recreational users each year. The process takes 45 to 60 minutes, though it may take longer if traffic is heavy. TVA gives priority to commercial traffic, but makes sure that every third boat through is a recreational user. Learn more about locking through.
Looking Out for Barges
TVA manages the Tennessee River system for multiple purposes, one of which is transportation. The system is often used by commercial barges, which can present special challenges—and potential dangers—for recreational boaters. Learn more about how these slow-moving giants work, and how you can stay safe when sharing the water with a barge.
Paddler Safety
Paddling is a great family activity, but even slow, idyllic stretches of river can have hazards. Here are a few tips for safe paddling:
Wear a helmet and a personal floatation device.
Paddle water appropriate to your skills.
Dress to prevent hypothermia.
Watch for fallen tree limbs, barbed wire, bridge piers and other hazards.
Don't paddle alone.
Don't paddle in rivers in flood stage after a heavy rain.
Never fish, wade or paddle too close to the face of a dam.
Keep It Clean
Beautiful, pristine TVA waterways offer top-notch opportunities for boating. Do your part to keep them clean by following these tips for green, clean boating. TVA also promotes clean marinas through its Clean Marinas Initiative, a Valley-wide effort to help marinas adopt best environmental practices.