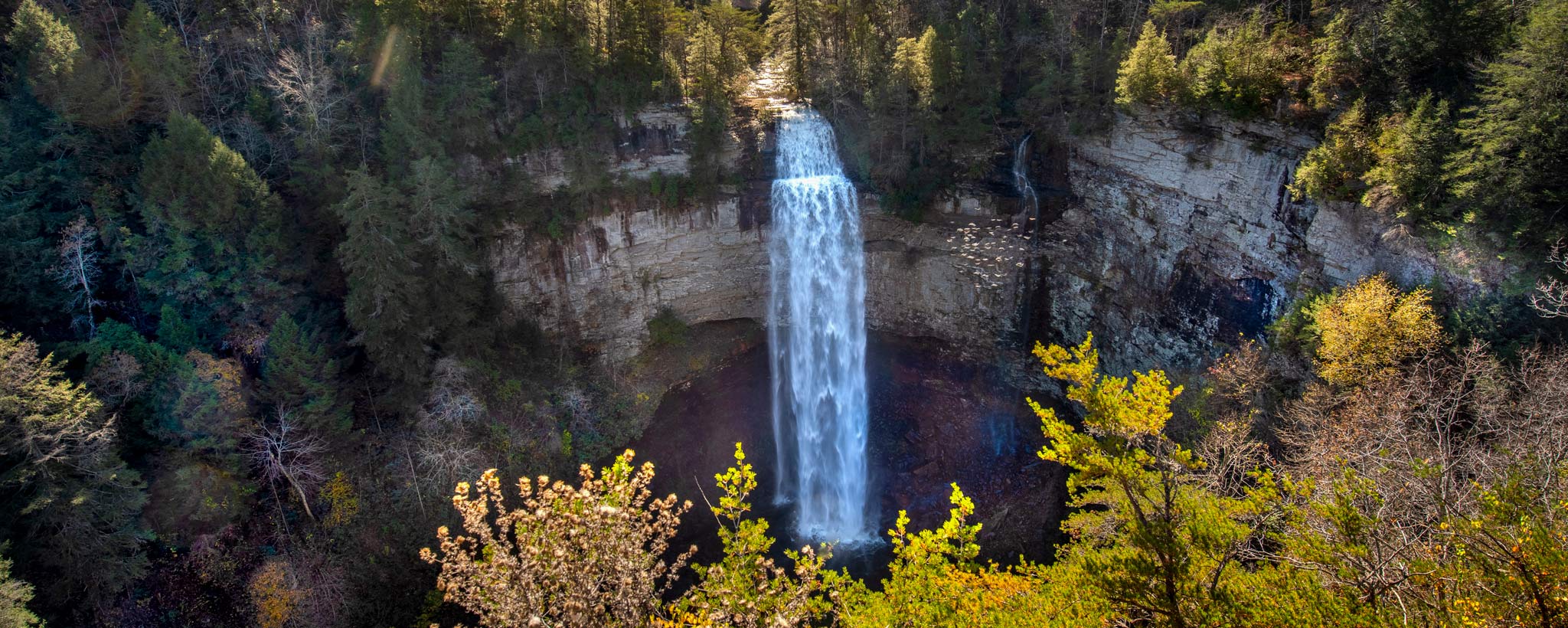 Let this "MapGuide" Lead You to Lovely New Places
Scratch your Autumn Travel Itch with Explore TRV
Are you itching to travel this fall, but aren't quite sure where you'd like to go or what you'd like to experience? Fortunately, a unique, online map guide curated by locals makes finding these travel gems easy and entertaining.
Sponsored in part by TVA, ExploreTRV.org was created for both residents and visitors, whose aim is to discover this diverse, seven state region - Alabama, Georgia, Kentucky, Mississippi, North Carolina, Tennessee and Virginia.
The site opens with stunning photos from around the valley and the opportunity to begin creating your plans via the site's tabs: Activities, Places to Go and Lodging.
The Activities section is brimming with hundreds of opportunities, many of which are near major roads and easy to access. Communities in the Tennessee River Valley are filled with fall fishing, hiking and biking galore; hip, outdoor music festivals; colorful, traditional events; and mouthwatering, local, fall fare.
"I think folks are surprised to see everything from nature preserves to skydiving to stewardship opportunities on these pages," says Rachel Terrell, TVA Natural Resources manager. "There's even a ferry that crosses the Tennessee River where the L&N Railroad used to cross. Grab your camera, because part of the bridge and grain elevator still exist, and the colorful leaves on the banks make a gorgeous backdrop. That's the kind of cool places you'll find on this site."
Places to Go
Cooler weather creates the perfect time to work on your bucket list, and ExploreTRV's Places to Go section can help. Autumn agritourism opportunities? Check. Trails surrounded by forests washed in reds and golds? Check. Iconic, affordable state parks? Check. Cemeteries for the historian or photographer? Check. Local wineries and breweries featuring crisp fall flavors? Double check. With directions to each location, plus notes about the attraction, its owners, rates, pet policies and more, travelers not only discover places they'd like to visit, but find valuable information to help make informed decisions.
There's even a separate section for Lodging. You'll find no big chain hotels on these pages. Instead, this section is populated with authentic, locally owned bed and breakfasts, cabins and cottages, campgrounds and RV parks, historic hotels and inns, lodges and resorts, hostels and houseboats. Who knew there were so many ways to get a good night's sleep in the Tennessee River Valley? But how do folks unfamiliar with the valley put it all together?
Underneath each attraction or lodging opportunity is a map. The corresponding location is pinned to help viewers can get their bearings. Located below the map is 'Explore All Places,' a section that reveals nearby lodging, activities, and more in the general vicinity, enabling travelers to create varied itineraries and not miss a thing.
Last but not least is Terrell's favorite feature of the guide, Tennessee Valley Stories. Created by a diverse group of writers, this section adds yet another dimension to the site with titles that include "Noted Cities in the Tennessee River Valley that have Shaped America" and "Apples, Arts, and Autumn Leaves-6 Appalachian Traditions to Explore this Fall."
"But be careful," jokes Terrell. "In my experience, reading about new places on ExploreTRV is known to lead to excessive travel in the Tennessee Valley."