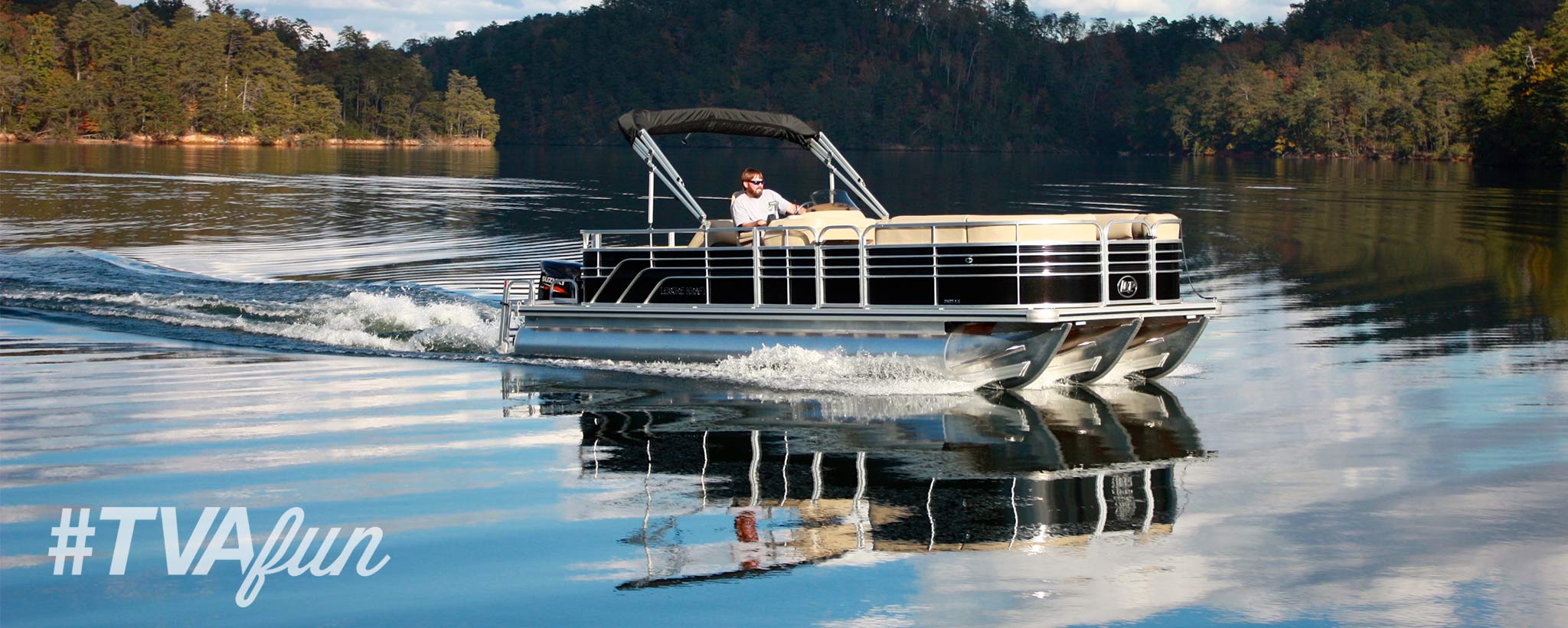 The Secret Ocoee
There's more to the Ocoee River than world-class whitewater rafting. We caught up with an experienced guide to find out what other kinds of adventures the Ocoee has to offer.
Shhh. It's a secret.
Everyone knows that the Ocoee River is one of the most popular whitewater rafting adventures in America. But a little-known secret is that the southeast Tennessee destination is also an epicenter for many other forms of world-class recreation.
We caught up with Ryan Cooke, prominent river guide and manager of the Ocoee Inn & Marina, to learn more about what the Ocoee River and Parksville Lake have to offer.
"The Ocoee has everything to offer," says Cooke, "from a relaxing family adventures to adrenaline-soaked mountain biking, backwoods hiking and hardcore rafting that will satisfy thrill seekers."
The Ocoee is near five major metropolitan areas—Atlanta, Ga.; Charlotte, N.C; Huntsville, Ala.; and Knoxville and Chattanooga Tenn. Just turn east off of I-75 at Cleveland Tennessee, and 20 minutes later you're in one of the most beautiful and remote areas of the Cherokee National Forest.
Looking at what the Ocoee region has to offer, it's easy to see why the Ocoee is one big factor in the value of the Tennessee River system being worth about a million dollars per shoreline mile. The rafting industry alone is worth millions.
But if rafting isn't your thing—or if you just want to add other notes to your Ocoee vacay—then Cooke recommends the following family friendly activities:
Easy Pontoon Boat Floats
With 1,930 acres of water surface, Parksville Lake (the reservoir formed behind Ocoee Dam No. 1) provides endless options for outdoor fun. Cooke says there are two islands to explore on the lake and plenty of areas to anchor the boat to swim and relax the day away. If you don't have your own boat, the Ocoee Inn rents pontoons for as little as $135 for four hours and pets are welcome.
Hiking Benton Falls
A 3.2 mile smooth, sandy trail leads to a 65-foot waterfall, which is a sight to behold, especially after a heavy rainfall. Families can sit at the bottom of the waterfall and relax to the sound of the roaring water while kids and pets explore the falls. The falls are also accessible from a path made of easy-to-navigate stone steps. For safety, Cooke recommends parents keep a close eye on children near the top of the falls. Dogs are welcome on the trail, but must remain on a leash.
Paddle Boarding/Kayaking
Cooke says "human power" is one of the best ways to take in the region's beauty. When gliding along Parksville Lake's 47 miles of shoreline, it's not uncommon to see eagles, bear, fox, turkey and deer. If you're really lucky you may even see at the water's edge one of the rare mountain lions that still roam the Cherokee National Forest. There are many areas to park and put in your paddle board or kayak. If you can't bring your own equipment, the Ocoee Inn rents paddle boards and kayaks for as little as $15 per hour.
Fishing
According to Cooke, Parksville Lake is one of the State's best fisheries and a great place to spend the weekend fishing. With several campgrounds for RVs and three public boat ramps there, is no excuse not to put your line in and try your luck. Large fish abound in the lake and anglers have pulled out three Tennessee State Record fish—Alabama bass (7 lbs.), yellow perch (2 lbs., 2 oz.), and coosa bass (1 lb., 15 oz.). You could be the next to reel in a record breaker.
Camping at the Caney Creek Community
If you're really adventurous you can set out to explore this local favorite destination. Built in the early 1900s to house workers who constructed the flume that the Tennessee Valley Authority uses to divert water and create electricity, the Caney Creek Community was abandoned after the work was completed. Several foundations and old buildings still exist today. Cooke says that this is a great place to camp—just ask the Ocoee Inn team for directions.
Plan your Ocoee trip at the Tennessee Visitor's Bureau or call the Ocoee Inn & Marina at (423) 338-5591.
Photo courtesy of Ryan Cooke
It's always a good time for fun on the Tennessee Valley's lands and waters. Not sure where to start? We have you covered! Check out some of the best recreational activities on our reservoirs. While you're enjoying the lakes, trails, picnic areas and campgrounds, share your own stories and photos on Instagram using #TVAfun.
River Neighbors Newsletter
Get the all the latest news and inside information about recreation on TVA public lands and lakes.