TVA Logos
TVA's logo is provided for download and use with the understanding that the party requesting the logo complies with the usage rules and placement guidelines.
Usage Rules
Without explicit authorization, the TVA logo may not be used in connection with commercial marketing materials, nor may it be used to endorse a product or service.
Always reproduce a logo that has been supplied to you by TVA.
Do not resize, reshape, or place an outline or border around the logo.
The approved printed colors for the logo are black, charcoal (PMS 412) or TVA blue (PMS 654), neutral colors (metallic inks) may be used on select printed materials.
Allow sufficient free space around the logo (see below).
The TVA logo should be easy to distinguish from the background. Always make sure the background is light enough to provide a strong visual contrast.
Clear Zone
It's important to leave adequate space around the logo to set it apart and frame it within the layout. The dimensions shown on the right represent the minimum amount of clear space needed around the logo.
Leave clear space equal to at least ½ the height of the "T" from all sides of the logo. Whenever possible, use more space to give the logo more prominence.
Note that clear space may not apply on the web where space is limited. In these cases, provide as much breathing room for the logo as possible.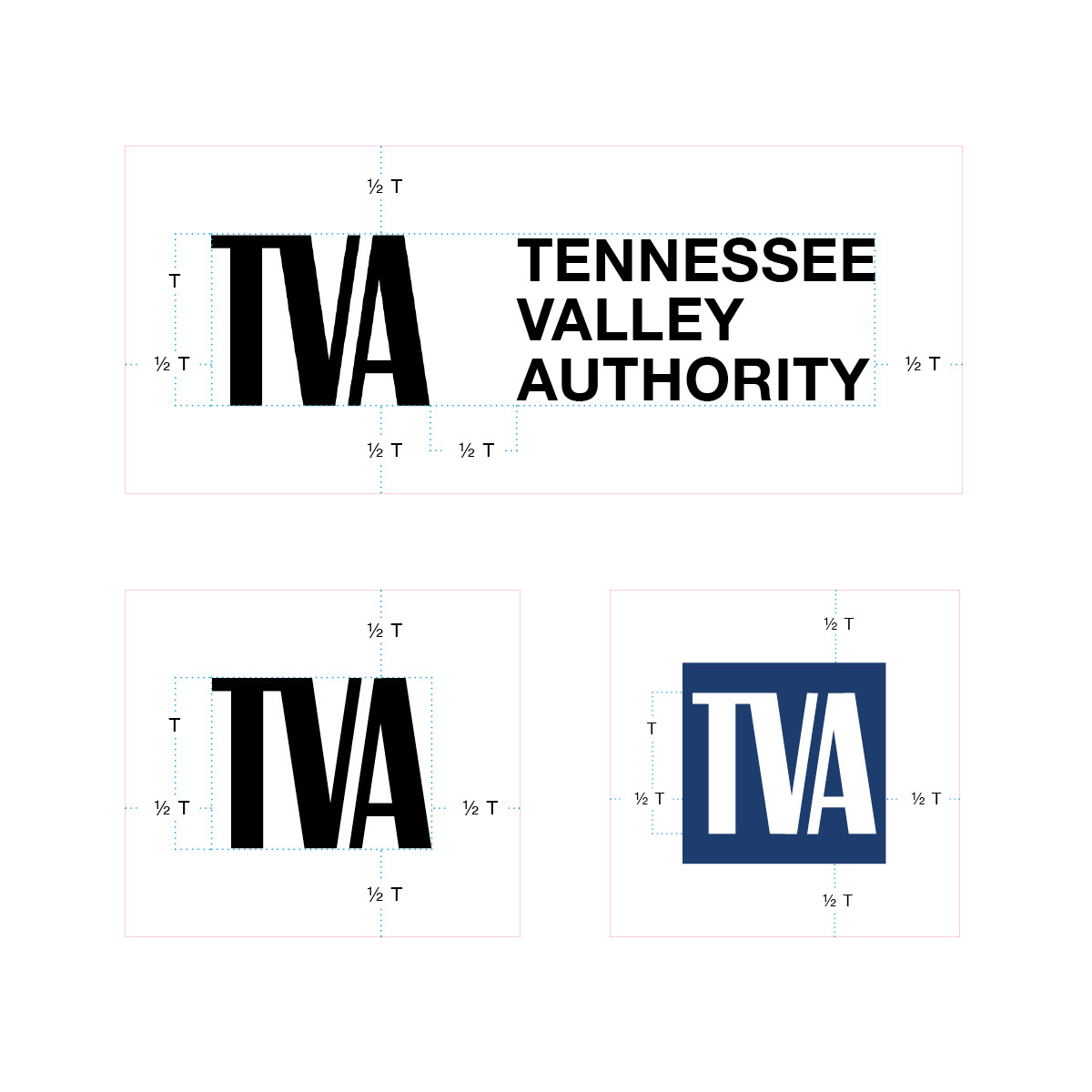 Color Variation
The preferred colors for the logo are black, charcoal, TVA blue and white. These color options make the logo more flexible and easier to use on a variety of backgrounds.
Use the black or charcoal versions on light backgrounds and the white version on dark backgrounds (including photographs, gradients and solid colors).
Use the TVA brand blue logo on white or light neutral backgrounds only.
Proper Use of the Logo
Do not resize, reshape, or outline/border the logo. Some examples of incorrect use of the TVA logo are shown below.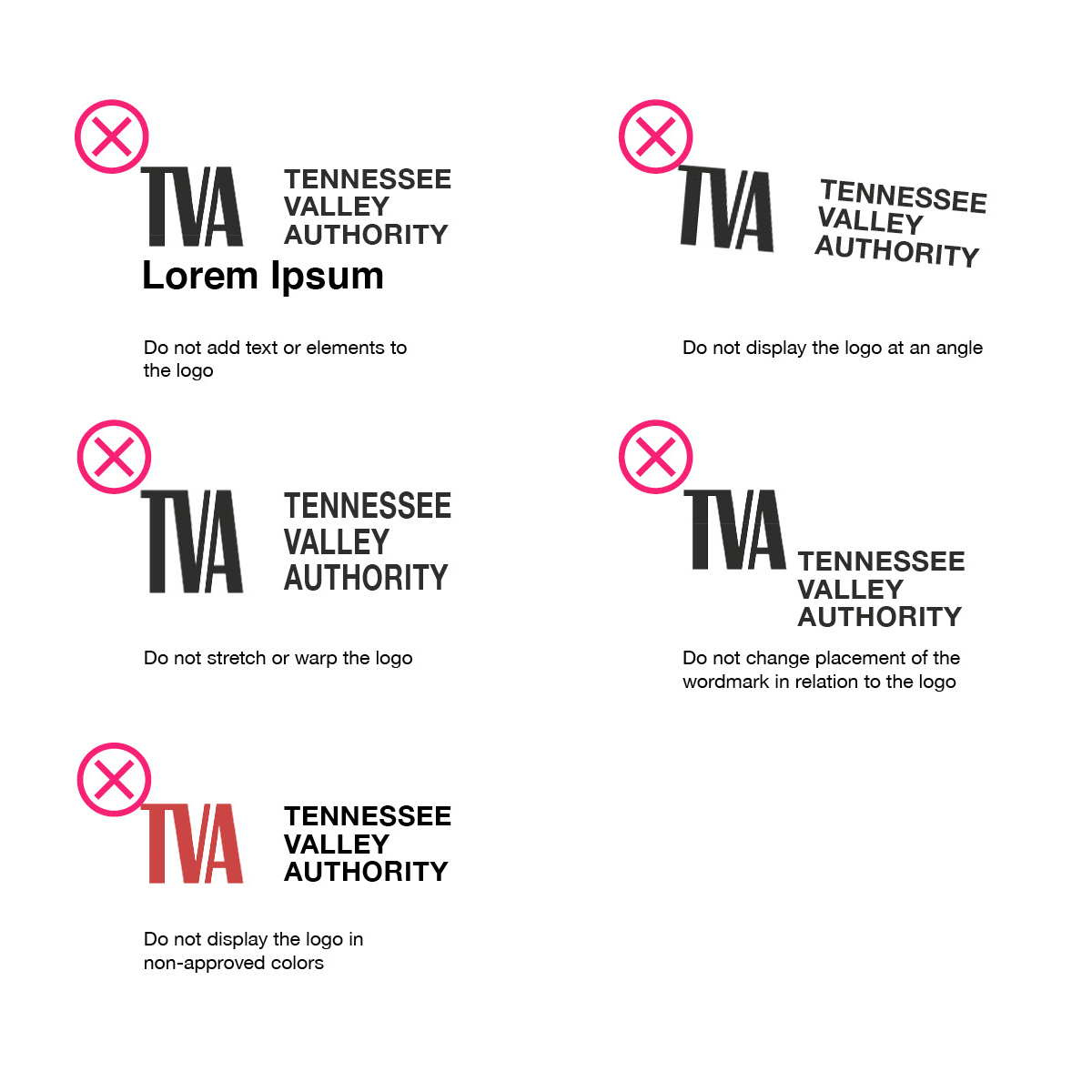 Download Instructions
To download the TVA logo set in either EPS or JPG format, please follow these instructions:
For Windows: right-click and choose "Save Link As"
For Macintosh: Control-click and choose the appropriate Save option
EPS Format
The EPS logo set consists of EPS format logos in black, charcoal, TVA blue and white for use on dark backgrounds.

TVA Logo EPS Files (.zip, 2.3 MB)
JPG Format
The JPG logo set consists of black, charcoal, and TVA blue versions of the TVA logo in high resolution CMYK files for print and low resolution RGB files for digital use.
TVA Logo JPG Files (.zip, 2 MB)