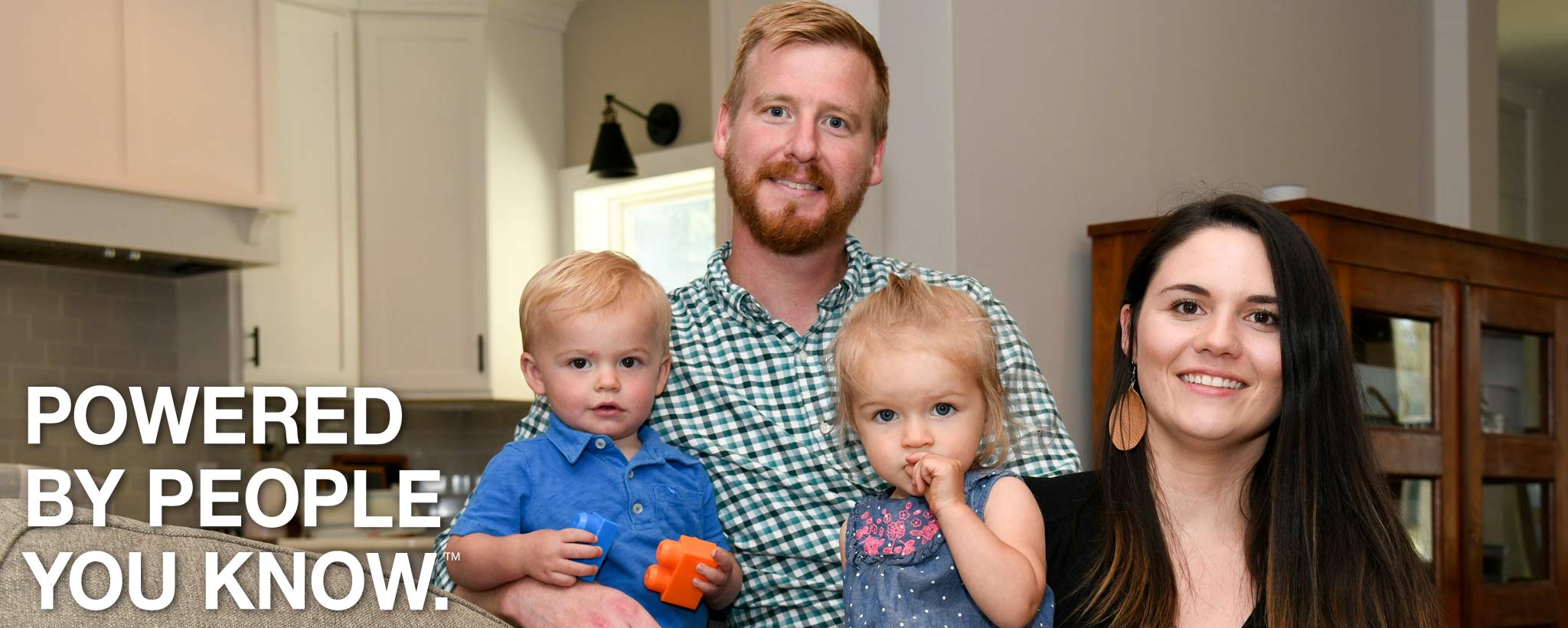 Charlie Dolan
Metrology Technician | Chattanooga, Tenn.
Charlie Dolan began considering working for TVA at an early age. Both his father and stepmother were TVA engineers.
After a bring-your-child to work day, Charlie determined that TVA was the most advanced company in the world—a view shaped by the robotic mail cart he watched roll between cubicles.
Years later, in 2014, Charlie joined TVA as an annual metrology technician, becoming the eighth in his family to work for TVA.
With the new job, Charlie and his wife Brittany felt comfortable trying to start a family with the stability and health benefits his new position provided. But after pregnancy complications, the Dolans began considering alternatives.
Together, the couple met a lawyer and began attending meetings to learn more about adoption. They began gravitating toward a specific emergency option—an instance when a mother would show up at a hospital, give birth and surrender parental rights.
"If something comes up, keep us in mind," they said.
Making Memories
Charlie spent the next several months, hoping—expecting. But each time his phone buzzed, the brief moment of excited wonder was squelched by Caller ID and the assurance of another conversation that he knew wasn't about parenthood.
The period of waiting became a routine, interrupted by one of life's surprises and the tiny sentence that ignited an avalanche of chaos.
"I'm pregnant," Brittany said.
The pandemonium that followed went something like this: Sell a house, buy land, hire a contractor—move in with the in-laws until the new house is built—register for baby stuff, set up nursery, finish bachelor's degree—call contractor who is already behind—tour hospital, read some books, take more classes.... And then: Ring!
"Britt, how crazy do you want our lives to be?"
"What do you mean?"
"I just got a call. A little girl was born last night," Charlie said. "They want to know if we're still interested in adopting."
Silence. Panic. Questions.
"Britt, if we're willing to pass up the first chance that's been offered to us, maybe we don't have the heart for adoption that we thought we did."
Two days later, on Sept. 15, 2017, the Dolans adopted Nora. Brittany was seven-months pregnant with their son, Charlie IV.
Work and Family
Today Charlie's life is a balance between work and family. As a metrology technician, he spends his days calibrating temperature-monitoring instrumentation for TVA's generation facilities. He is also actively involved in Central Lab's shared-inventory program that looks to eliminate waste by reducing and consolidating excess assets across the Valley.
His afternoons and weekends are spent playing in the garden with his 21- and 19-month-old children. Together—growing corn, zucchini, peppers and tomatoes—the Dolans enjoy their everyday blessings, and the moments shared with Nora and Charlie IV.
Nora is starting to put together little sentences, and Charlie—always laughing—enjoys throwing sticks into the woods. Together, their family is complete.
"My old job required me to travel all over the world 42 weeks a year," Charlie said. "By coming to TVA, I was offered a better job with better pay, and now I'm out of town maybe two nights a month. Traveling as much as I was, I wouldn't have been involved in my kids' lives.
"This was God's doing, the way this worked out."
Meet More People You Know
Meet more TVA employees, and learn about some of the fascinating ways they serve the Tennessee Valley through their work in energy, environmental stewardship and economic development.
They're your friends, your family, your neighbors. Get to know them.