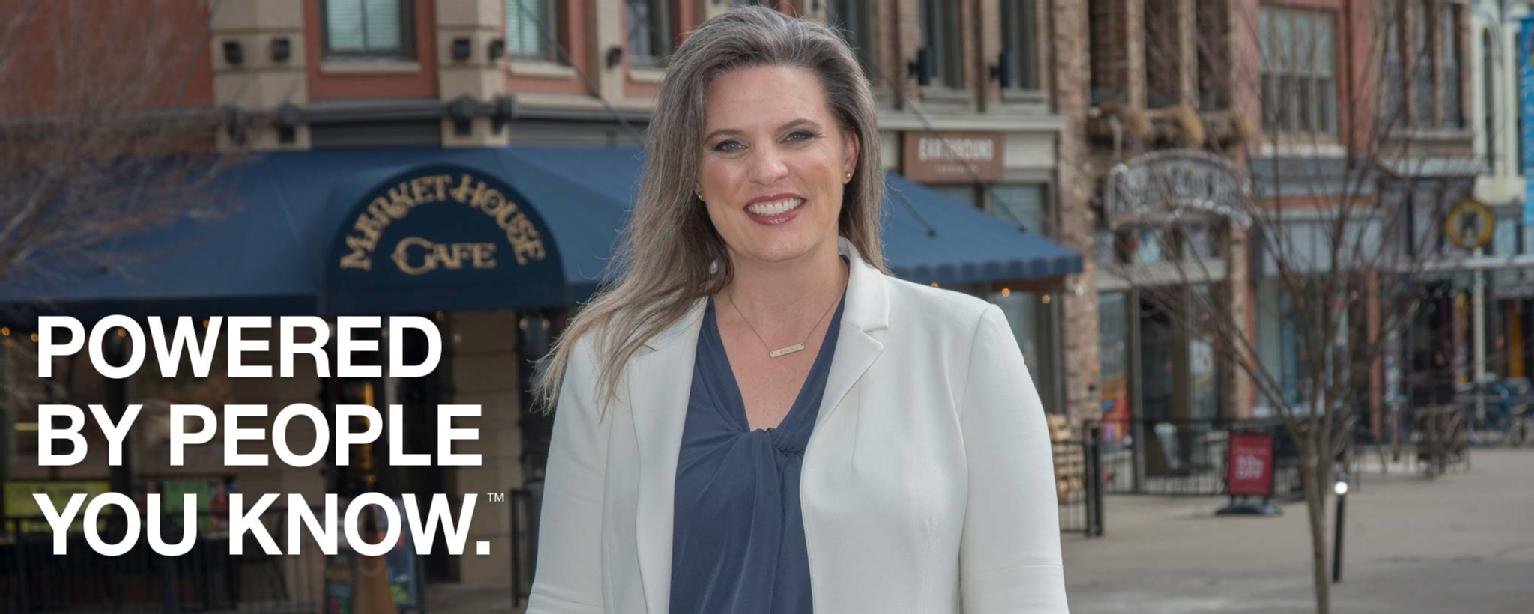 Dawna Qualls
Senior Program Manager, Business Development + Renewables | Nashville, Tenn.
It sounds like something straight out of Star Wars: a quest to release the power of dark fiber. But in this case, the "dark side" could fundamentally shape TVA's future electric grid and bring jobs and a better quality of life to people across the Tennessee Valley.
"There's nothing sinister about dark fiber," laughs Dawna Qualls, a senior program manager in TVA's Business Development & Renewables group. "Fiber—a hair-thin strand of glass—is simply a conduit for information transmitted through pulses of refracted light. If a strand does not have light, it's dark. Hence, the name 'dark fiber.'"
Through a series of projects that began in 2017, TVA could install up to 3,500 miles of new fiber optic lines across the Tennessee Valley over the next decade to improve data transmission between TVA power plants, substations and customers. Qualls explains: "The expansion is vital as we add generation from solar and other small-scale power generation sources to our electric grid and move to data-driven power supply management."
A New Hope
TVA's primary objective is to "light" that fiber with TVA data. But if there is any remaining surplus fiber—it could provide other opportunities—that excites Qualls. "We're expanding our fiber network to support the operation of our power system. But when extra dark fibers are not used for operations, TVA will evaluate opportunities to temporarily lease them to economic development and business partners. Local power companies, for example, might be uniquely positioned to help local communities that are currently struggling to get broadband connectivity."
To Qualls, TVA's business partners have a chance to do something like what TVA did for rural communities in the 1930s.
"When TVA was created, electricity was only available in populated areas," she says. "Private utility companies claimed it was too expensive to string electric lines to rural farms. But hydropower generated at TVA dams brought lights, refrigerators and radios into rural homes and attracted business and industry, which, in turn, created jobs and improved the quality of life for generations to come."
It's much the same with broadband service today, according to Qualls: "TVA is not getting into the broadband business; however, we hope the availability of fiber on TVA's fiber network will make it more affordable for local power companies, municipalities and others in the broadband business to consider helping rural areas obtain the broadband services and telecommunication connections they need to attract and retain jobs, offer modern schools and libraries, and even provide quality medical care."
That could be a game changer for those communities, says Qualls. "It has the potential to change lives."
Entrepreneurial Spirit
Qualls couldn't be better suited for the job of leveraging TVA's expanded fiber network for the greater good. "My dad defined the word 'entrepreneur,' and I think I inherited my entrepreneurial mindset from him. I'm always looking for ways to innovate and capitalize on existing opportunities, and I'm drawn to innovation and new value creation. I don't believe in no-win scenarios."
But she could never have dreamed fiber would be her life's work.
"My husband, A.C., is a carpenter and has a residential remodeling business. That's what brought us to Nashville in 1994. By chance, I got a job at TVA as a secretary in the group that managed TVA's fiber program."
With the support of her manager, Qualls later attended Belmont University, where she earned a Bachelor's of Administration degree with a focus in marketing. That led to an opportunity to manage a program which allowed wireless carriers to put their antennas on TVA transmission and communication towers and then to leadership positions related to fiber and telecommunications initiatives.
Qualls credits her career success to a willingness to take risks and a love of learning. She recently came across a quote that resonated with her. "Nelson Mandela said, "I never lose. I either win or learn.' Those are wise words, and I try to follow them. I try to learn from experience and improve myself."
A Golden Opportunity
Qualls also tries to help others. "It doesn't matter who you are. If there's something I can do to help you, I'll do it."
With a demanding work schedule, time is a precious commodity. But Qualls is committed to one particular cause: helping veterans with the transition back to civilian life.
"It's a family value, actually," she says. "A.C. and I both come from strong military families, and our 16-year-old daughter, Taylor, has a great deal of respect for those who have served our country. We support our country's heroes through an organization in Nashville called The Journey Home Project. Its mission is to connect donors to veterans' organizations that do the most good. Taylor is an avid golfer, and through the golf network, we discovered a non-profit program that helps veterans cope with PTSD through golf. We're currently reaching out to the organizers for the opportunity to bring this program to Middle Tennessee."
Qualls' personal and professional drive to improve the world around her couldn't be better aligned with TVA's Mission to serve the Valley.
"Internet service is becoming as important to business and industry as electric service," she says. "Being part of something that has the potential to improve the quality of life of those we serve across the Valley is a privilege and responsibility. I find purpose in my work and take pride in doing it well."
Meet More People You Know
Meet more TVA employees, and learn about some of the fascinating ways they serve the Tennessee Valley through their work in energy, environmental stewardship and economic development.
They're your friends, your family, your neighbors. Get to know them.