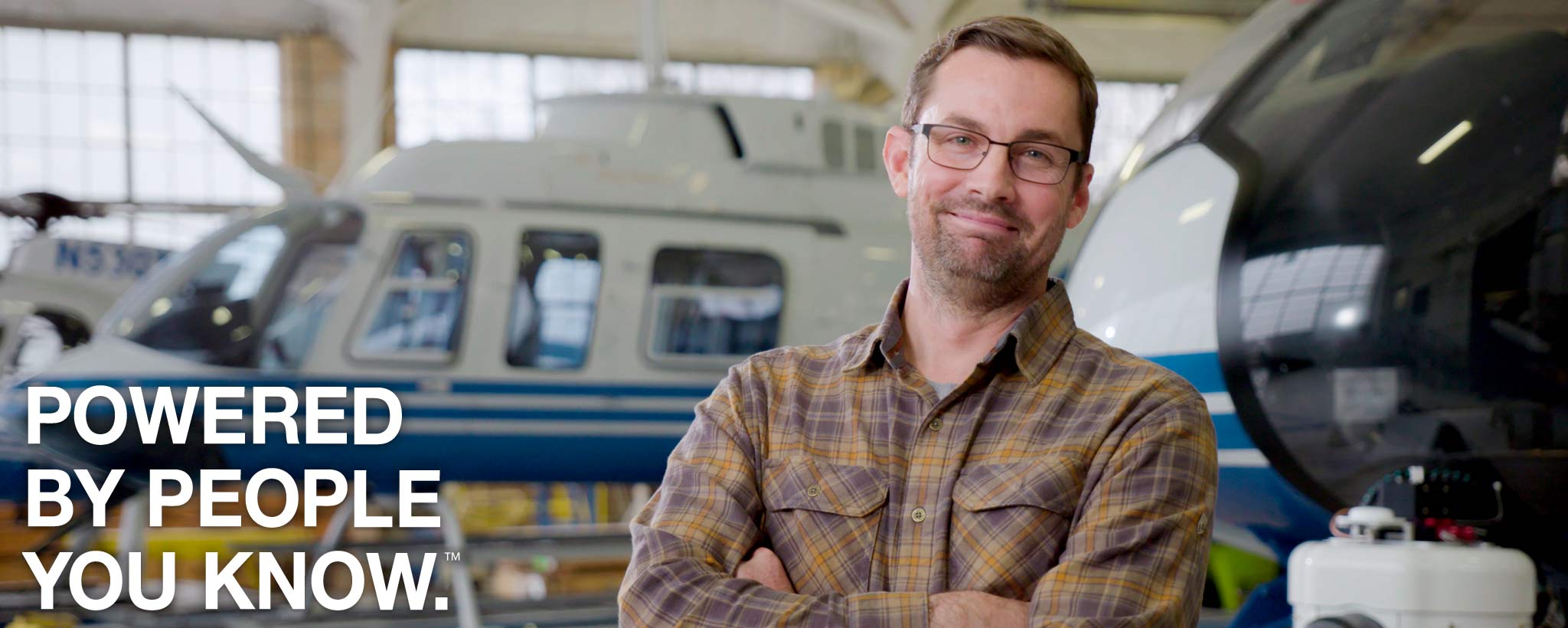 Eric Donan
Surveyor Specialist | Chattanooga, Tenn.
It takes a bright mind to hold the big picture at TVA—to truly understand the depth and breadth of the company, of its transmission system, its generation assets, its reservoirs, its office spaces, its dams, its locks, its switchyards and its every last swatch of public land. But Eric Donan has done it—is doing it every day. It's all part of his job as a surveyor specialist for the nation's largest public power company.
"Our group has about 32 folks who go to all corners of the Valley, working for transmission, nuclear, coal, dam safety, power generation, substations, hydro, natural resources—really just about every group inside TVA," Donan explains. "We go by four-wheel drive vehicle, helicopter and boat—there's no part of the Valley we can't respond to and cover. Our department is an amazing asset that can increase all aspects of TVA's reliability."
The Cutting Edge
As a professional land surveyor, Donan notes that—as you would expect—he is concerned with property boundaries. But as a specialist within the field, he is so much more.
"My role in our group is facilitator of new technology," he explains. "I'm always looking for ways to make things better and faster and more accurate. I'm usually tasked with new initiatives or implementing and integrating new technology and techniques. Then I train other surveyors and support them on the technology."
He's been instrumental in helping TVA make optimal use of LiDAR (light ranging and detection) surveying technology, devising ways to use it on the go on multiple platforms—on tripods, off-road and helicopters, for instance.
"Accuracy is a big part of what we do, and LiDAR uses a laser that can measure distance by sending out a signal something on the order of 750,000 times a second," Donan explains. "Now let's say you spin that laser sensor—now you're measuring a circle in space, and so you have a profile. Keep spinning and you create a 3D picture of everything the laser comes into contact with. Using a computer, we are able to interact with that digital reality in a lot of different ways."
He recounts a recent instance in which he was asked whether it would be possible to drive a tractor trailer into a switchyard at Cumberland Fossil Plant so that the plant could replace a transformer without taking an outage—saving time and money, but also increasing risk. "In real life, you can't see the clearances and clashes, but with LiDAR, we could visualize them in our computer model," he says. "We captured everything in the field and proved that it was impossible—the tractor trailer would violate the clearances. So nobody got hurt in the field."
Delivering on the Mission
Donan, who's been with TVA for 12 years, enjoys the diversity and autonomy of his work. But what he loves the most is the daily problem-solving. "I enjoy the intellectual challenge," he says. "It's not easy, not everyone could do it. It makes me feel unique. I think that if you are able to take your unique abilities and apply them to a situation it's a win-win. You've found your space."
A personal proud moment came when engineers discovered leakage at Boone Dam. "Working with TVA Dam Safety on monitoring and computer modeling of dams is one thing we do," he explains. "So when we got a call for help in November of 2014, we went to work. We executed an automated, data-driven monitoring system about a week and a half, and that's what I think of as fun."
That system—which Donan calls "my baby"— is still in place. "It's still performing exceptionally," he says. "To me, it's exciting to have a problem and be able to respond very quickly. Everybody at TVA is involved in keeping the lights on, but it's great to be involved in those high-level projects where you feel appreciated. To do such a project at low cost and high reliability is truly serving TVA's mission."
A Life's Work
There's no doubt Donan is an intellectual. But when you ask him what he's most passionate about, he doesn't hesitate to answer: "My family."
He lives with wife Brandi and their six-year-old son on a 10-acre farm in rural Hamilton County north of Chattanooga. "My son Ean likes to build things," he explains. "He has a very similar mindset to me. We have lots of Legos, and we spend a lot of time building things and taking them apart. He's very interested in how things work."
Brandi, on the other hand, is an artist. "She was an RN who stayed home with our child and became a painter. She said, 'Hey, there is more to life than just working!' She has an amazing talent, and supporting her brings meaning to my work."
He hardly needs more of that. "I don't think that I can reach the point of being satisfied and done with my job," Donan says. "I think that as long as there is a need for me to keep moving forward and keep improving processes and adopting new technology, I am needed. That's a good place to be, being able to make things better."
Meet More People You Know
Meet more TVA employees, and learn about some of the fascinating ways they serve the Tennessee Valley through their work in energy, environmental stewardship and economic development.
They're your friends, your family, your neighbors. Get to know them.