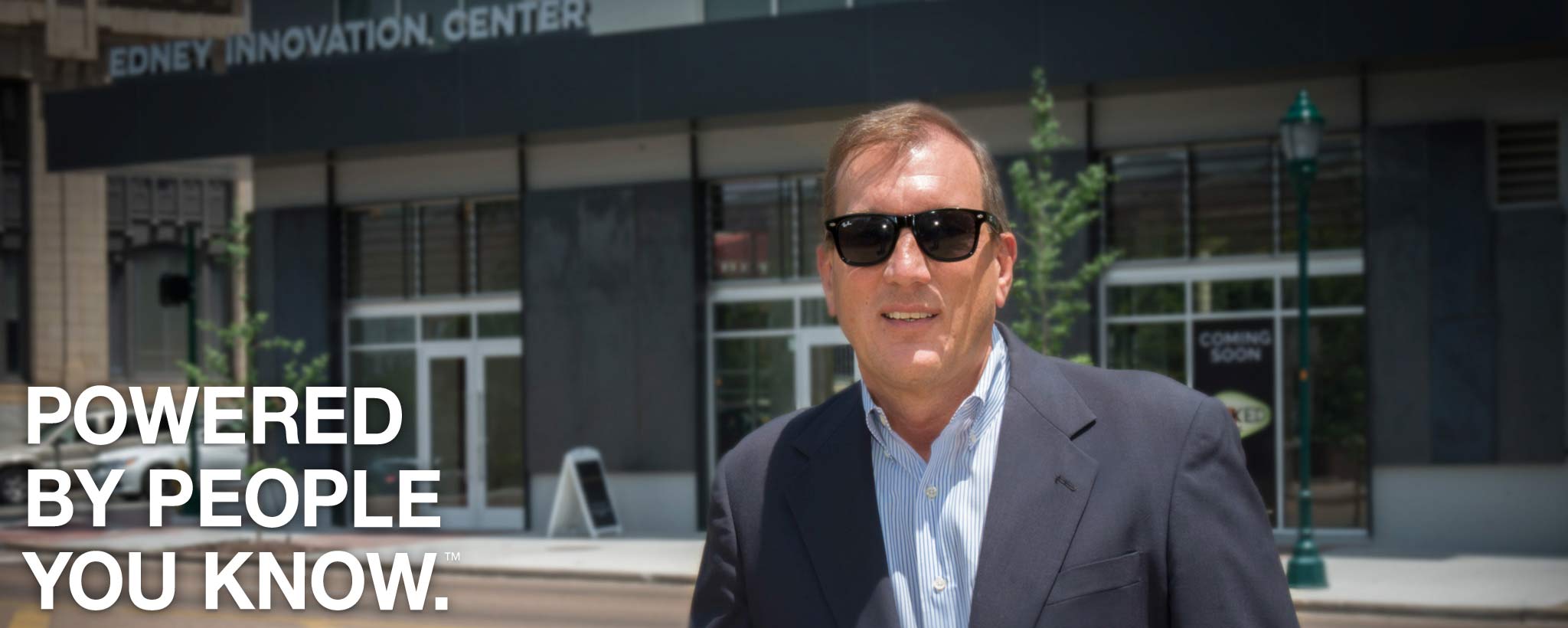 Greg Hadden
Senior Program Manager, Realty Services | Chattanooga, Tenn.
Greg Hadden is a consummate dealmaker. When TVA buys, sells or leases property, his hand is in every detail. He's a big Warriors fan so think of it as a basketball game and picture Hadden as both coach and point guard. He not only comes up with the game plan; he runs the floor and makes sure everyone performs their roles.
Here's a recent example: In April 2018, TVA auctioned off a 900-acre portion of its Muscle Shoals Reservation in Colbert County, Ala. The property, which had been appraised for $3.85 million, ended up selling for $5 million. Hadden helped to craft the comprehensive master plan for the site, coordinated the property appraisal, drafted advertising, interviewed and selected a real estate broker, worked with a crowd of attorneys to prepare the correct legal documents and coordinated the closing.
But his biggest contribution may have come just a few days before the auction.
"A week out, we only had one firm bidder," he recalls. "Then, out of the blue, I got a call from another interested party. I met him on site the next day and spent eight hours showing him the property, explaining what it was and what it wasn't, and answering his many questions. To make a long story short, he was instrumental in getting the bidding up to $5 million. It probably wouldn't have moved past the $3.85 million minimum bid without his participation as a second bidder."
Hadden says he was only doing his job, but he admits to being personally invested in getting the highest value he can when it comes to TVA property transactions.
"Whether TVA is selling property, buying property or negotiating a lease, I try to get the best deal for the people of the Valley. I'm frugal by nature, and I carry that over into my job. I'm as careful with TVA's money as I am with my own."
Right-Sizing TVA's Real Estate Portfolio
If TVA has property it no longer uses or needs for future business, it makes sense to sell it, says Hadden, citing the Muscle Shoals property as an example.
"The land we just sold in April was part of a much larger tract transferred to TVA from the Department of War when TVA was created in 1933," he explains. "The War Department produced nitrates for World War I munitions on the site, and later TVA transformed it into a fertilizer production and research facility. When we got out of the fertilizer business and phased out other projects once housed on the site, TVA no longer needed the property. Selling it generated revenue TVA could put back in operations and eliminated the need to maintain over one million square feet of older buildings located on the property. That's a continuing benefit to our ratepayers."
Putting surplus property in private hands fits with TVA's economic development mission, according to Hadden.
"I've helped dispose of a lot of property in my 28 years at TVA," Hadden says, "and every time the developers have transformed it into something really nice and used it to attract new businesses and create jobs. In the past couple of years, for example, we've sold 566 acres at TVA's Widows Creek Fossil Plant, near Stevenson, Ala., where Google is now building a multimillion-dollar data center, and we've sold the 80,000-square-foot Edney Building in downtown Chattanooga, which now anchors the city's Innovation District. Seeing what buyers do with surplus TVA property is one of the things I like best about my job."
Hadden is especially proud to have been part of the TVA team that responded to the Kingston ash spill in 2008 by purchasing nearby properties and helping their owners resettle. "Realty Services acquired more than 100 properties with houses, and then turned the keys over to me. I helped the residents find temporary housing and remove their personal property and took over property management, including terminating utilities, cleanup, and arranging for maintenance and landscaping. Eventually, I brought in an auction firm to sell the houses back to the public after the restoration. It was rewarding to see that project through from start to finish."
Hadden also manages the buildings and property TVA leases—from working with landlords to repair leaking roofs and heating, cooling and ventilation systems to paying the rent.
TVA's rent roll used to be much higher, says Hadden. "Until we started consolidating employees into TVA-owned buildings and buying leased properties with core buildings—buildings we intend to keep for the long term—our rent ran around $1 million a month. Now it's down to about $225,000 a month. Owning instead of leasing core buildings has resulted in a significant cost savings."
Sealing the Deal
For Hadden, commercial real estate is an exciting business. "I like the challenge of bringing two parties together and finding a way to satisfy their competing interests," he says. "Putting a commercial real estate deal together is a complex and time-consuming process. Sometimes, it can take as long as two years from the time we start working on a deal to when it closes. Our processes—surveys, environmental reviews, appraisals, approvals—all take time. You have to keep pushing deals along.
Hadden admits to having a competitive streak, a characteristic that is especially obvious on the tennis court. He plays five to seven times a week—and plays to win. Over the years, he and his doubles partners have brought home roughly a dozen U.S. Tennis Association state championships and one regional championship.
But Hadden is competitive off the tennis court, too. "Even when I play board games, I really want to win," he says with a laugh. "Just ask my family."
For Hadden, wanting to win is about motivation. "It's a good indicator of how much you care. Whether I'm closing a tennis match or a TVA real estate deal, I push myself. I give it 100 percent."
Meet More People You Know
Meet more TVA employees, and learn about some of the fascinating ways they serve the Tennessee Valley through their work in energy, environmental stewardship and economic development.
They're your friends, your family, your neighbors. Get to know them.