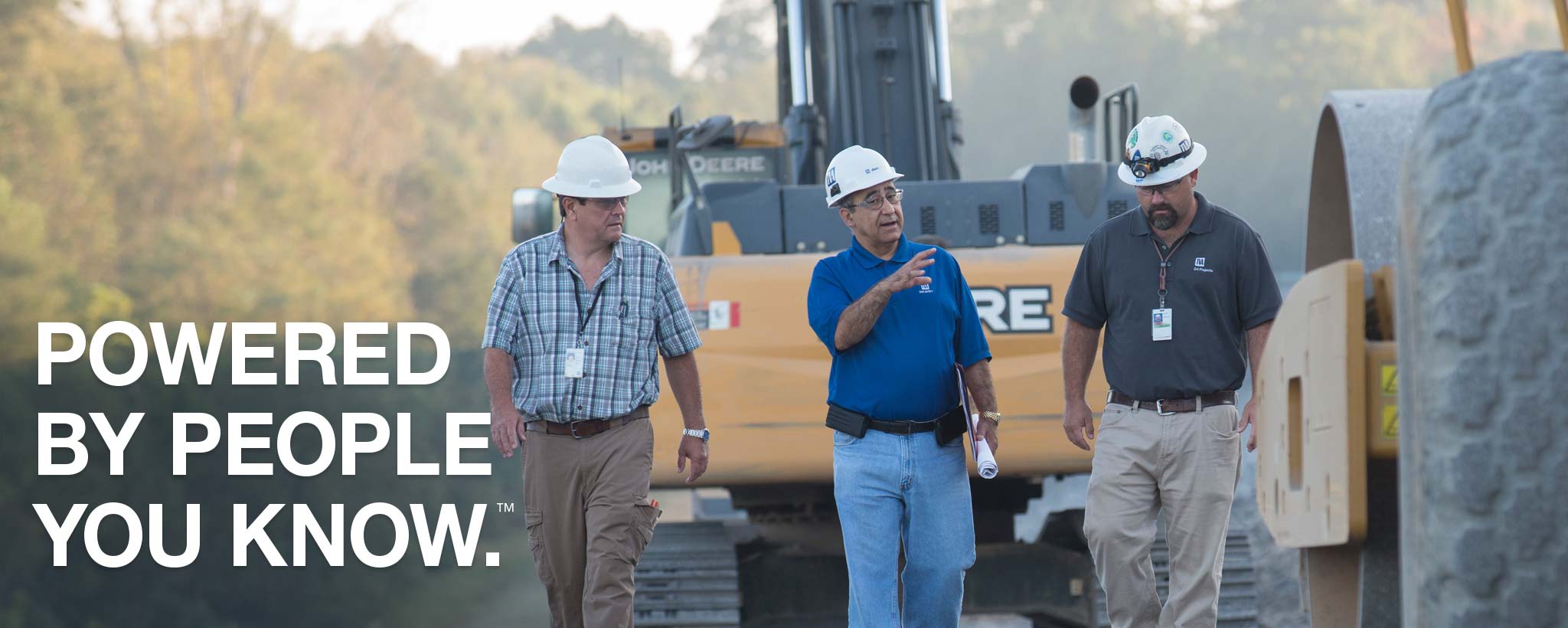 Husein Hasan
Senior Program Manager, Dam Safety | Knoxville, Tenn.
Husein Hasan, to summarize both the man and his work, is a safeguard against disaster.
He's a structural engineer and has spent his entire career at TVA working to ensure the stability of various power system components—from transmission equipment to nuclear plants and dams. His expertise is in making sure those structures can withstand the forces of gravity, earthquakes, high winds, water, soil and other environmental pressures.
Currently, Hasan is part of a team of engineering managers tasked with making sure TVA dams are operating in a safe manner and meeting all of today's federal dam safety guidelines and industry standards. Each manager is responsible for specific dams. Hasan covers Cherokee, Douglas, Fort Loudoun, Tellico, Melton Hill and Norris dams.
"Our goal," he says, "is for every TVA dam to perform as well or better than any other dam in the country."
In the world of dams, performance is judged mostly by the risk of failure, explains Hasan. High-performing dams have a very low risk of failure.
"To reduce the risk of failure, we check every TVA dam regularly to make sure it's operating as intended," says Hasan. "We monitor continuously for changes within our dams; we conduct rigorous structural, geotechnical and geological assessments; and we inspect the surface of our dams and the earthen areas under and around them on a monthly, 15-month and 5-year schedule.
"You can often see cranes, barges and other large equipment near our dams for the same reason. We're continually making improvements so we can be sure our dams can stand up to even the biggest flood or earthquake we would ever expect to see in the Tennessee Valley."
A Walking Encyclopedia
Hasan is also the go-to guy at TVA when it comes to making sure TVA nuclear plants are protected in the event of an extreme flood or earthquake, says Jennifer Dodd, general manager of Dam Safety at TVA.
"He's like a walking encyclopedia," she says. "He has an amazing knowledge of all things related to protecting our three nuclear plants in the event of a natural disaster and has extensive experience in dealing with the Nuclear Regulatory Commission. He's often called in to give tours and answer questions and has supported NRC audits numerous times."
Hasan serves as a mentor to many of TVA's younger engineers. "It's the best part of my job," he says. "I was incredibly lucky to work with some of the best engineers in the country when I first came to TVA. I learned a lot more from them than I'd learned in school. It's a pleasure and an honor to be in a position now to help other young engineers at TVA develop and succeed."
Growing up in Palestine
Hasan's path to TVA began in Palestine. He has fond memories from his childhood.
"I was born and raised in a small town about 30 miles north of Jerusalem. My parents farmed our land and tended to our olive trees. My favorite time of year was the olive harvest.
"My mom didn't have an opportunity to learn to read or write, and my father only had two years of schooling. But they both wanted their children to be educated. My sisters were the first two girls from my town to finish high school. Our small town only had an elementary school so this meant traveling to a nearby city every day, which is a great testament to the value my parents put on education. My older brother completed his PhD in economics in England, and my middle brother studied electrical engineering in the United States."
Hasan followed in his brother's footsteps. "I left Palestine at the age of 17 to study civil engineering at the University of Houston in Texas," he recalls. "I met my wife, Sherri, there, and we married before we graduated. She's one of the reasons I ended up at TVA. I had the option of working for the Texas Highway Department or working for TVA in Knoxville. She'd driven through Tennessee once and remembered how beautiful it was, and so she said, 'Let's go to Tennessee.' We've never regretted that decision."
A Strong Work Ethic
Hasan says his parents also modeled and emphasized the value of hard work.
Talk to his coworkers and you'll hear stories about his dedication—about the long hours he puts in, about how he's cut short a vacation to help out when needed and about his positive attitude.
He shrugs it off.
"You don't gain anything by being negative and, if you stay positive, you just might be able to turn a bad situation around," he muses. "Besides, I have no reason to be negative. I have a wonderful wife, two successful sons and a job I love."
He enjoys working on such a critical part of the Valley's infrastructure. "The dams prevent millions—if not billions—of dollars in flood damage in the Tennessee Valley each year and provide a lot of other benefits, including hydroelectric power, river navigation and recreation," he says. "In Dam Safety, we help preserve those benefits, and I'm thankful for the opportunity to be involved in something so important."
Hasan says he's thinks of himself as the first line of defense when it comes to the reliability and safety of the dams he is responsible for.
"I have a sense of ownership," he explains. "I feel accountable for their safe operation. That's why I work as hard as I do."
Meet More People You Know
Meet more TVA employees, and learn about some of the fascinating ways they serve the Tennessee Valley through their work in energy, environmental stewardship and economic development.
They're your friends, your family, your neighbors. Get to know them.