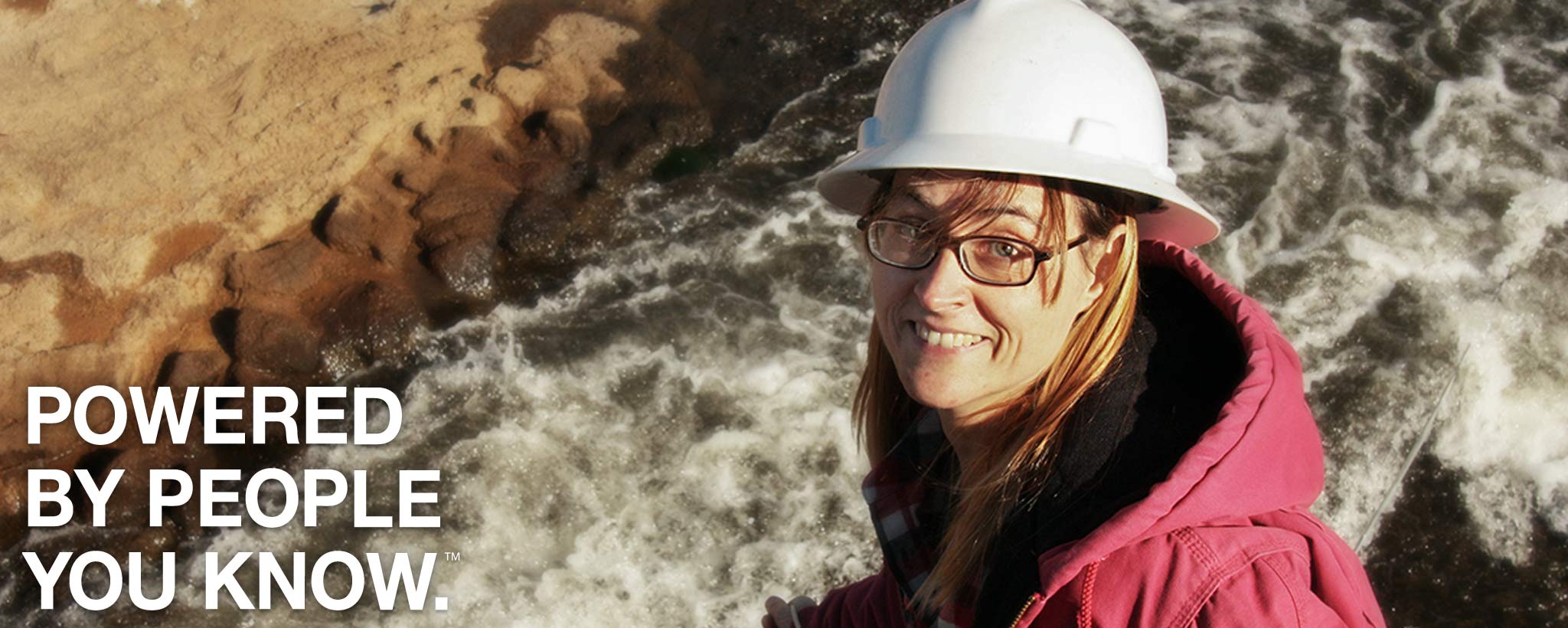 Jennifer Winstead
Environmental Technician | Middle & West Tennessee
Like the rest of her colleagues at New Johnsonville Fossil Plant, Jennifer Winstead never knew why her former office was called the Goat Shack, but the tiny cubical was where the assistant unit operator first decided to become a mother.
"I'm thinking about adopting," she confessed in 2014, wondering if her coworker would be the first to call her crazy for wanting to be a 36-year-old single mother.
Classroom Beginnings
Winstead began her career teaching sixth-grade science for the Humphreys County School system in McEwen, Tennessee. Graduating from Austin Peay State University with a master's degree in education, Winstead's extensive training and communication skills were ones coveted by TVA.
In 2010, she became frustrated with Tennessee's education system and the testing standards that dictated how she taught students the science-related curriculum. Looking for a fresh start, Winstead applied for an operations training program at the now retired Johnsonville Fossil Plant. On her first day of class, Winstead and her classmates were told of the plans for the plant's future retirement.
Benefitting from a few shutdown date extensions, Winstead was able to finish her training and qualify as an assistant unit operator. Once on shift, she began searching for more stable career opportunities inside TVA.
"Working shiftwork in fossil ops was hard. I enjoyed the people, but swing shift was draining," Winstead remembers. "To me, family has always been more important than chasing a career. I knew staying in that role would require relocating, but leaving home and moving away from family was never an option for me."
New Job, New Life
Her unique science and ecology background—coupled with her fresh operations experience—made Winstead a perfect candidate for an environmental technician position that posted in the region. The job allowed Winstead to remain in Humphreys County, and ensured she would never have to work another night shift again.
The new job stability also gave her reassurance that the decision to become a nontraditional mother was the right one. Two weeks into her new role as an environmentalist, Winstead learned of an expecting mother who wanted to put her unborn child up for adoption.
Winstead was thrilled.
"I took the biological mother to every doctor's appointment and ultrasound. The young girl just wasn't in a financial place where she could provide for a child," she says. "So, on April 8, 2015, she had the baby, and a small bundle of sleepless perfection named Jake became my world."
Making a Difference
Today, Winstead spends most of her TVA days in the field traveling to TVA sites in the Middle and West Tennessee service area. She wears two hats, splitting her time between Environmental Compliance and Environmental Field Services.
On a typical day, she performs water sampling and inspections that ensure TVA is complying with all environmental standards. She also performs storm-water inspections and works with Erosion Prevention and Sediment Control.
She believes the job is all about leaving the environment, lands and rivers better than they were before TVA's presence—preserving the area's natural resources for Jake to enjoy one day.
"I'm not sitting in a cubicle, that's for sure," she says. "But it's a noble profession."
But beyond Winstead's daily strides in making a difference in the environment, her job allows her to surround Jake with love and the gift of a healthy home life.
"I wanted to find my Jake, and I knew that by staying with TVA I could provide for him and have the flexibility to be the type of mom I wanted to be," she says. "I have a job I enjoy; I'm surrounded by people I love; and I come home every night to a little boy I adore. Taking one leap of faith after another has blossomed into an amazing, breathtaking journey—and I can't wait to see what the future holds.
Meet More People You Know
Meet more TVA employees, and learn about some of the fascinating ways they serve the Tennessee Valley through their work in energy, environmental stewardship and economic development.
They're your friends, your family, your neighbors. Get to know them.