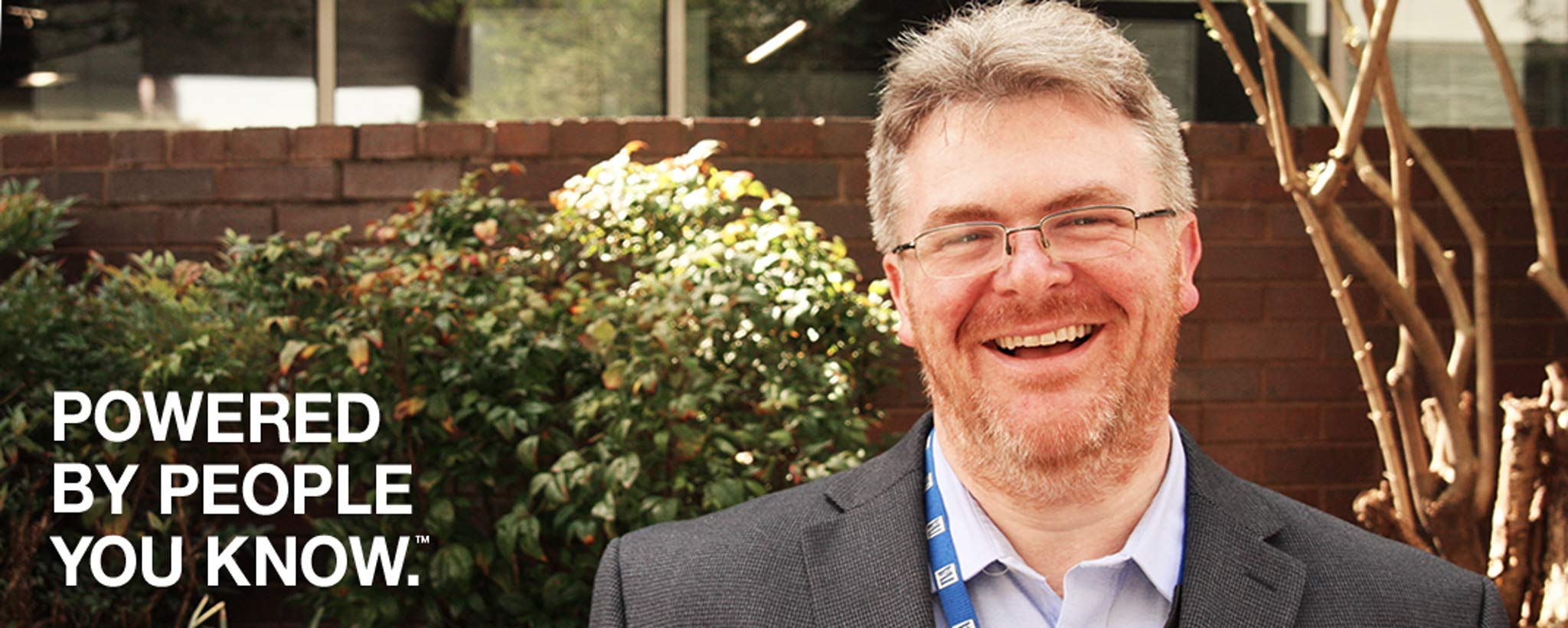 Logan Stephens
Senior Program Manager, IT | Chattanooga, Tenn.
Childhood dreams are the pathway to possibility and the catalyst for future innovation. Yet the answer to the classic question—"What do you want to be when you grow up?"—is often limited to factors beyond a child's control.
Factors like: money, home life, opportunity, education and exposure.
IT Program Manager Logan Stephens is a 20-year professional who works as a mobility expert, troubleshooting phones, tablets and iPads for senior-level TVA leaders.
Stephens understands the hurdles facing today's children, and he's doing something about it. He serves as a volunteer mentor for a small team of kids who love math and science at Chattanooga's Lookout Valley Elementary.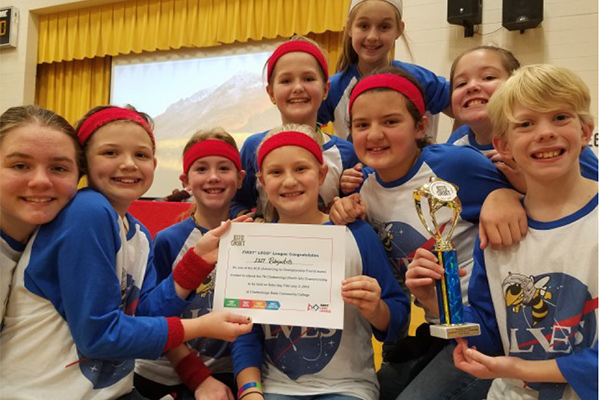 Armed with a coffee cup and a headful of leading questions, Mr. Stephens—as the kids like to call him— spends his afternoons volunteering and helping children dream. He teaches them how to program and troubleshoot robots, but more than anything, he Peter Pans into their minds and exposes them to worlds they have yet to imagine.
"You know, you would make a great mechanical engineer one day," he says, casually planting a seed that he will continue to water.
Braden Lucas is one of these kids. He's only 11-years-old, but his relationship with Mr. Stephens is already leading to a door that a future robot might unlock.
"I want to go to Georgia Tech," Lucas said.
The Breakthroughs
Dara Lacy is a fifth grade robotics teacher at Lookout Valley Elementary. She heads the school's robotics program.
Four years ago, she looked to TVA for help finding a person with a unique heart and skillset to serve as a mentor to her students. When Stephens learned of her need, he began volunteering.
Together they began teaching children communications, presentation and public speaking skills, while cultivating their team's programming and under-pressure troubleshooting talents. Although the far-reaching impact of their efforts will take years to fully realize, Stephens and Lacy are seeing the promise in the everyday breakthroughs that often come on the backside of failure.
"I think failure is equally as important as success, and I don't believe our society does a good job of emphasizing that. When these kids fail, they pick right back up and try to figure it out," Stephens said. "We talk about the situation together, and what we are trying to accomplish. It's my job to help them figure it out on their own, and I like to use questions to steer them toward the answers."
"Without Mr. Stephens we'd be stuck not knowing what to do," Lucas said.
Opening to Exposure
Lacy believes the benefits of Stephens' tutelage go beyond troubleshooting robots. She says the kids are attached to Stephens and view him as a role model, which gives him the unique ability to make a lasting impact in each of their lives.
"When children are around people like Mr. Stephens, their hopes and dreams are not limited," she said. "The biggest challenge is overcoming exposure. When our kids are able to meet professionals like Mr. Stephens, they begin to believe in themselves, consider college and set big goals for their lives. That's why exposure is such a big deal."
For Stephens, however, it's more about the joy that comes from serving, and the blessing that fills his life when he sees his team jump and cheer after overcoming a hurdle. That is why he volunteers—to make a difference in the lives of children, teaching them today how to provide the answers to tomorrow's questions.
Meet More People You Know
Meet more TVA employees, and learn about some of the fascinating ways they serve the Tennessee Valley through their work in energy, environmental stewardship and economic development.
They're your friends, your family, your neighbors. Get to know them.