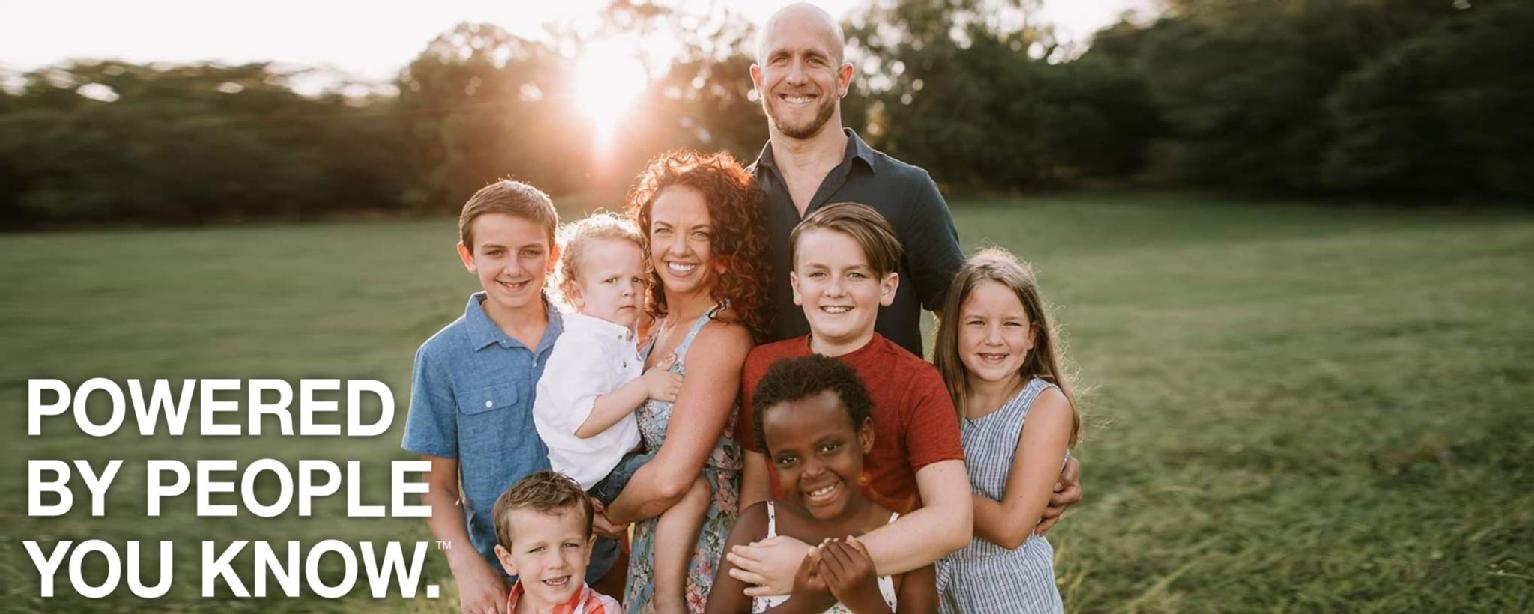 Stephen Schoolfield
Program Manager, Enterprise Risk Management | Chattanooga
Stephen Schoolfield has a keen sense for sniffing out risks. It's part of his job as program manager in TVA's Enterprise Risk Management department.
"I work with different business units and departments to highlight risks that would prevent them from achieving their goals or initiatives," says Schoolfield. "If you think about a nuclear plant, for example, their job is to run smoothly and create power. So I sit down with managers and talk them through what could potentially prevent their overall objectives from being met. Then we try to identify and work on mitigating the risks. I help people take a step back and think long-term, strategically about things."
A nearly decade-long career with TVA has spanned more than one role, but all of them have a common tie: helping people. "I work in Financial Services, but my passion isn't calculating numbers. Working with people, communicating and collaborating to help with things that trouble them—I really enjoy that aspect of my job," Schoolfield says.
Starting out in TVA's revenue group, Schoolfield eventually moved on to working on the 2011 rate change and TVA's payment-in-lieu-of-taxes. Schoolfield was responsible for coordinating with mayors, school board members and other elected officials about the changes in payments that states and counties would receive from TVA.
"That was one of my favorite roles here. I worked a lot with state and local officials and I worked with our Government Relations group extensively," he says. "Notifying people about the changes, educating them and helping them work through those adjustments so they can plan accordingly and aren't blindsided was fulfilling. It's real work. That's real stuff."
Serving the People of the Valley

Schoolfield says he sees much of what he and his team do reflected in TVA's mission. "A lot of what we do is very pro-business and pro-Valley. TVA provides a number of economic incentives. We're very pro-customer and our goal and intention really is to make things better for other people. We're very outwardly focused in that sense."
Identifying and mitigating risks not only helps TVA achieve its goals without roadblocks, but it also helps TVA consistently serve the people of the Valley with 99.999 percent reliability. "For instance, no one wants to wake up one morning to find a plant is offline and it's 5 degrees in January," Schoolfield says. "We help plants think about repairs in advance and proactively plan for that maintenance. That ensures that power is consistently produced and delivered across the Valley so that when we flip a switch at home, the lights come on."

Ten years into his career with TVA, Schoolfield is just getting started. With many business units at TVA sparking his interest, wherever his TVA path next leads, he hopes it involves continued work with people—both inside and outside the organization. "I really enjoy that and feel like that's what I'm geared toward."
A Family Man
While helping avoid unwanted risks at his day job, Schoolfield is just as busy afterhours. He likes to run, work out and do home improvement projects. And with a family of six children, there's always a cross country race, soccer practice or game to attend
"I'm most passionate about my family," he says. "With so many kids, you have to have some level of passion. I try to maximize the time I get to spend with them—both quality and quantity."
Ranging in ages from 15 to 4, his kids keep him busy, but the role he plays at TVA is never far from mind. "At work, I use the example of having six kids and having to pick them up from soccer practice. If I have to pick them up from downtown at 5:30, I think through what could prevent me from making it there on time—stoplights, a fender bender, running out of gas—and I plan accordingly," he says. "It's the same thing we do at TVA. I try to get people to think like that in the business and not get too caught up in the day-to-day. We look big-picture and think toward the future."
Photo by Bethany Sams Photography
Meet More People You Know
Meet more TVA employees, and learn about some of the fascinating ways they serve the Tennessee Valley through their work in energy, environmental stewardship and economic development.
They're your friends, your family, your neighbors. Get to know them.