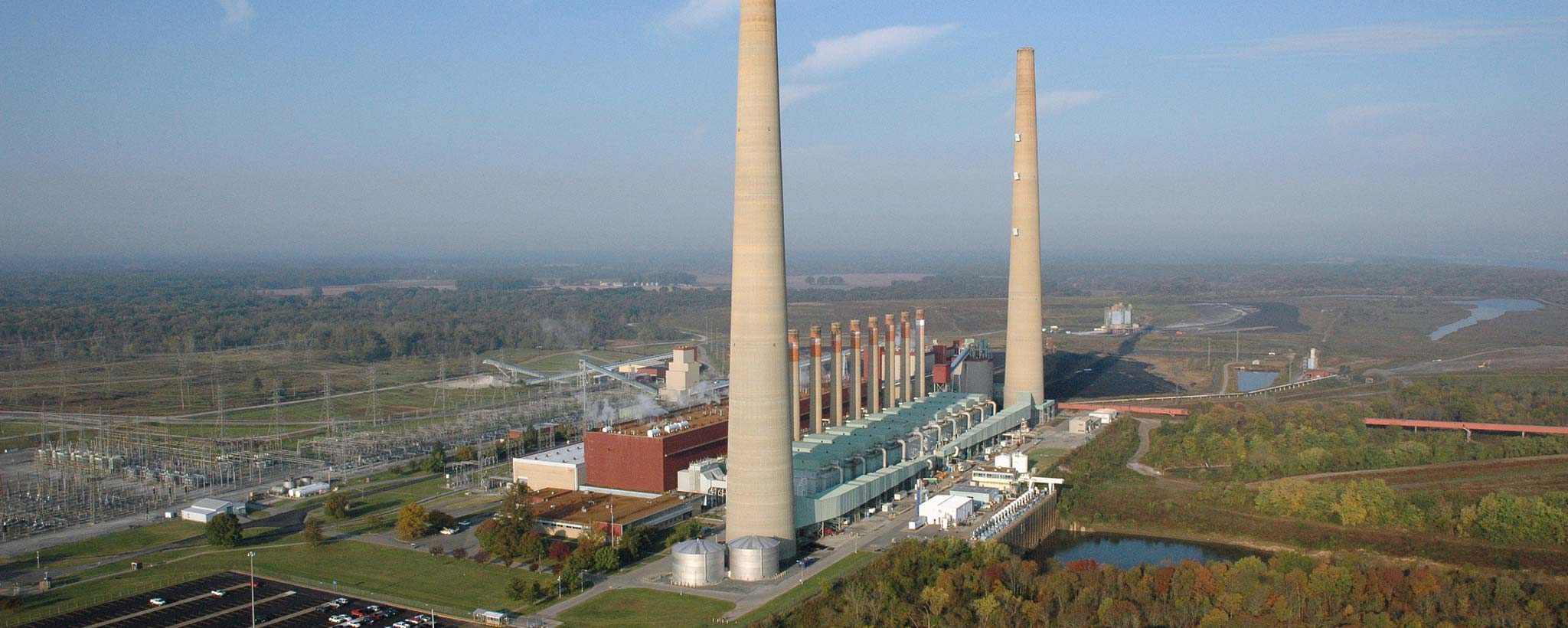 Shawnee Fossil Plant
TVA's Shawnee Fossil Plant is located on 1,696 acres approximately 10 miles northwest of Paducah, Ky. Shawnee has nine active generating units with a summer net generating capacity of 1,206 megawatts. The plant takes its name from the Shawnee Indian tribe.
Shawnee generates approximately 8 billion kilowatt-hours of electricity a year, enough to supply 540,000 homes.
The plant's Unit 10 was idled in 2010 and retired in 2014. Because idled assets are kept maintained in the event they can be used elsewhere, the Unit 10 generator stator (the stationary housing) was able to be removed in October 2014 and shipped by barge around the Tennessee River to the Kingston Fossil Plant, whose Unit 1 had suffered a generator failure. The plants are similar in construction, which made the "transplant" of the 200-ton Siemens-Westinghouse generator stator possible.
Construction is underway at units 1 through 4 where scrubbers and selective catalytic reduction systems are being added to reduce sulfur dioxide and nitrogen oxide emissions.
Toxics Release Inventory
TVA is required to report annually to the Environmental Protection Agency on the amounts of chemicals released by its fossil-fuel plants. Check here for the latest data on Shawnee.
Emissions Data
TVA monitors other emissions at its fossil plants, including sulfur dioxide, nitrogen oxide, carbon dioxide and mercury. Check here for the latest data on Shawnee.