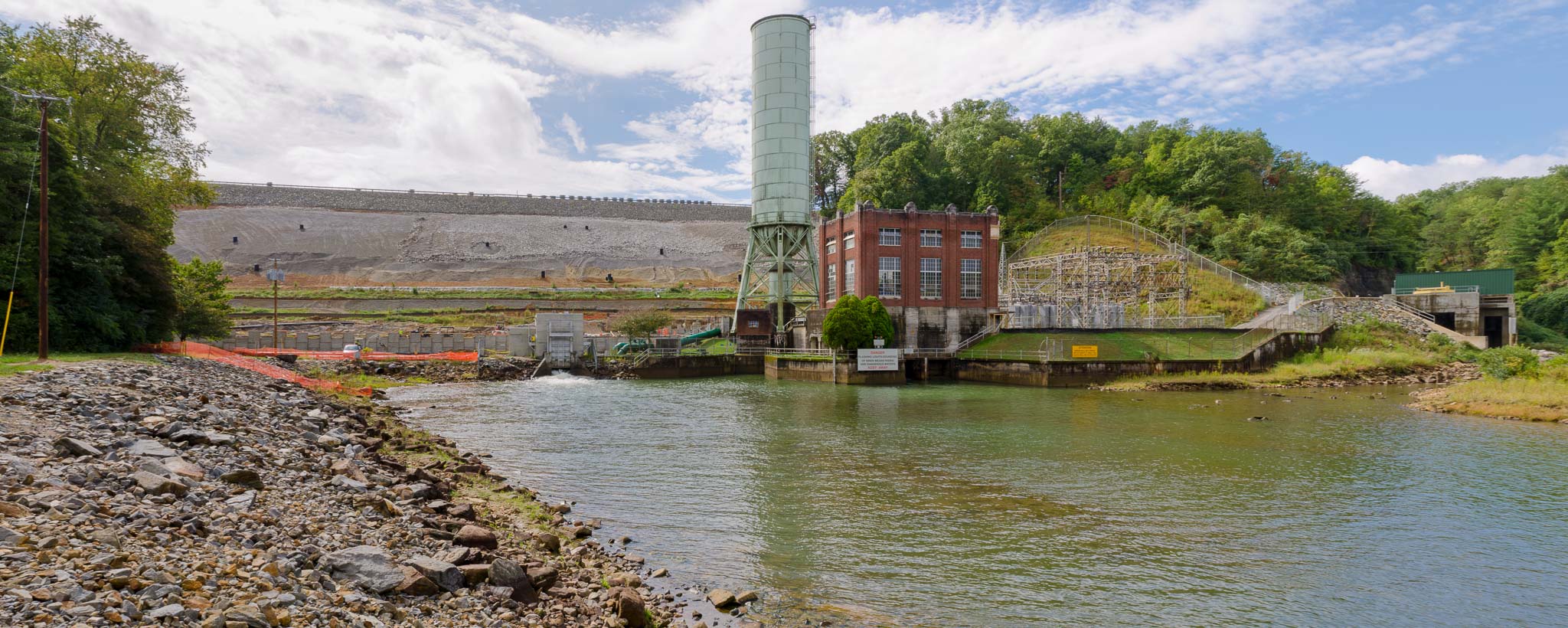 Blue Ridge
Blue Ridge Reservoir is on the Toccoa River in north Georgia, stretching 11 miles southeast from the dam. The river flows northwest into Tennessee, where it's called the Ocoee River.
Blue Ridge Reservoir is located in the Chattahoochee National Forest of north Georgia. There's a scenic overlook above the dam and a shaded picnic area near the powerhouse. The canoe and kayak launch site below the dam gives nonmotorized boaters access to the Toccoa River.
The river is noted among anglers for its sunfish, trout and bass. When water is released from Blue Ridge Dam to generate electricity, the river becomes a Class I-II float through the Georgia hills. Besides providing power and recreational opportunities, Blue Ridge also helps reduce flood damage.
Blue Ridge: Facts & Figures
The construction of Blue Ridge Dam was begun in 1925 and completed in 1930.
Blue Ridge Dam is 175 feet high and stretches 1,553 feet across the Toccoa River.
In a year with normal rainfall, the water level in Blue Ridge Reservoir varies about 22 feet from summer to winter to provide seasonal flood storage.
The reservoir has a flood-storage capacity of 68,500 acre-feet.
Blue Ridge Dam is a hydroelectric facility. It has one generating unit with a net dependable capacity of 16 megawatts. Net dependable capacity is the amount of power a hydroelectric dam can produce on an average day, minus the electricity used by the dam itself.
More Information on Blue Ridge Reservoir