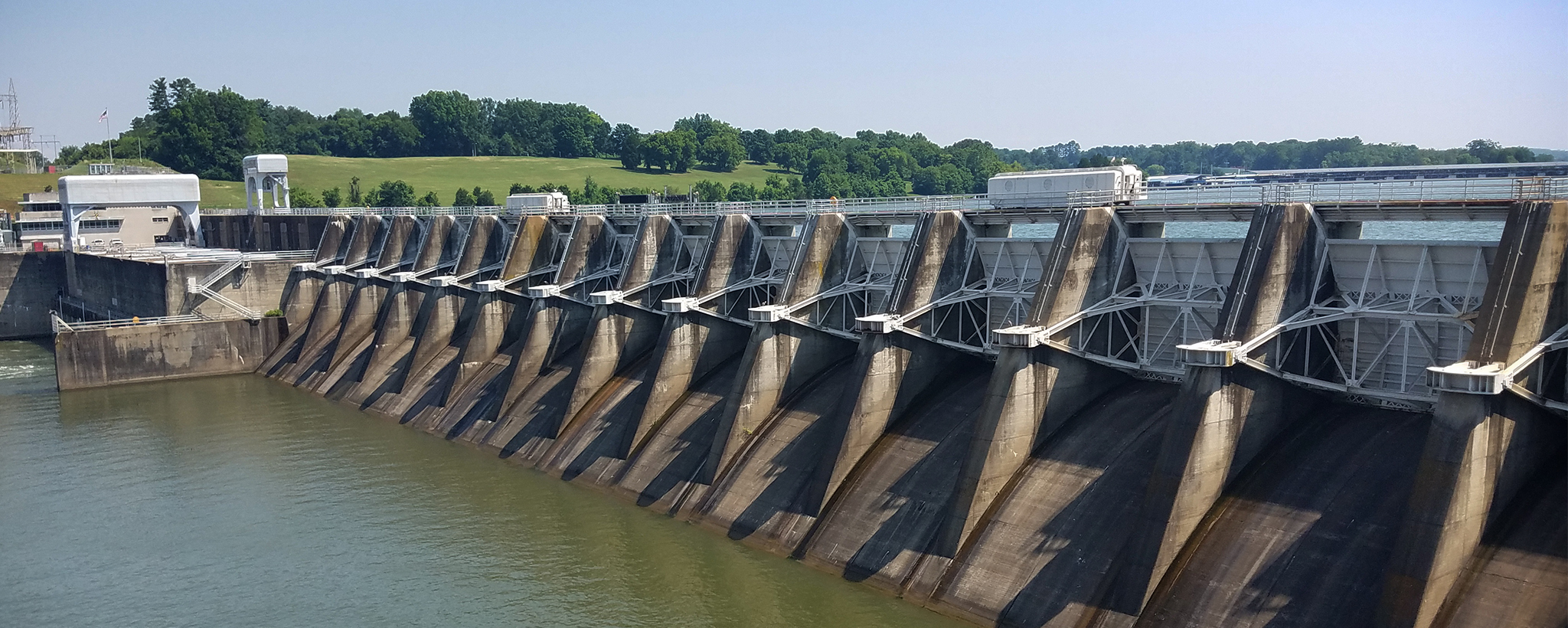 Fort Loudoun
Fort Loudoun Reservoir, located on the Tennessee River at Knoxville, is the uppermost in the chain of nine TVA reservoirs that form a continuous navigable channel from there to Paducah, Kentucky, 652 miles away.
Fort Loudoun Reservoir takes its name from the 18th-century British fort built on a nearby site during the French and Indian War. The fort was named for John Campbell, the fourth Earl of Loudoun, commander of British forces in North America at the time.
Fort Loudoun is a popular recreation destination, known for bass fishing, boating and birdwatching. The tailwater area immediately below the dam is an excellent site for viewing a variety of waterbirds, including herons, cormorants, gulls, osprey and bald eagles.
The reservoir is connected by a short canal to Tellico Reservoir on the nearby Little Tennessee River. Water is diverted through the canal to Fort Loudoun for power production. The canal also offers commercial barges access to Tellico without the need for a lock. Barges passing through the Fort Loudoun lock carry about half a million tons of cargo a year.
Fort Loudoun: Facts + Figures
Construction of Fort Loudoun Dam began in 1940 and was completed in 1943.
Fort Loudoun Dam is a hydroelectric facility. It has four generating units with a summer net dependable capacity of 151 megawatts. Net dependable capacity is the amount of power a dam can produce on an average day, minus the electricity used by the dam itself.
The dam is 122 feet high and stretches 4,190 feet across the Tennessee River.
Fort Loudoun Reservoir has 379 miles of shoreline and 14,600 acres of water surface. It has a flood-storage capacity of 111,000 acre-feet.
To maintain the water depth required for navigation, Fort Loudoun Reservoir is kept at a minimum winter elevation of 807 feet. The typical summer operating elevation is between 812 and 813 feet.
The 60- by 360-foot lock at Fort Loudoun raises and lowers river craft about 70 feet between the reservoir and Watts Bar Reservoir.
Find Fort Loudoun Dam at 1280 City Park Dr., Lenoir City, Tenn.
More Information on Fort Loudoun Reservoir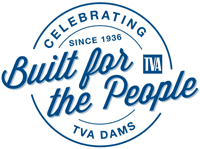 The Unified Development of the Tennessee River plan stressed TVA was to provide flood control, navigation and electricity for the region. TVA's dams are tangible evidence of its primary mission: improving life in the Tennessee Valley. We're celebrating the plan with an in-depth look at 32 of the dams it comprises.

The Name Game
What's in a name? When it comes to TVA dams, nothing less than a pocket history of the Tennessee River and the people who settled the Tennessee Valley. When it was established in 1756 in what is now East Tennessee, Fort Loudoun was the westernmost British fort in America. It was named for John Campbell, the fourth earl of Loudoun, a British nobleman who never actually saw it. Read more about the colorful history of this and other TVA dams.