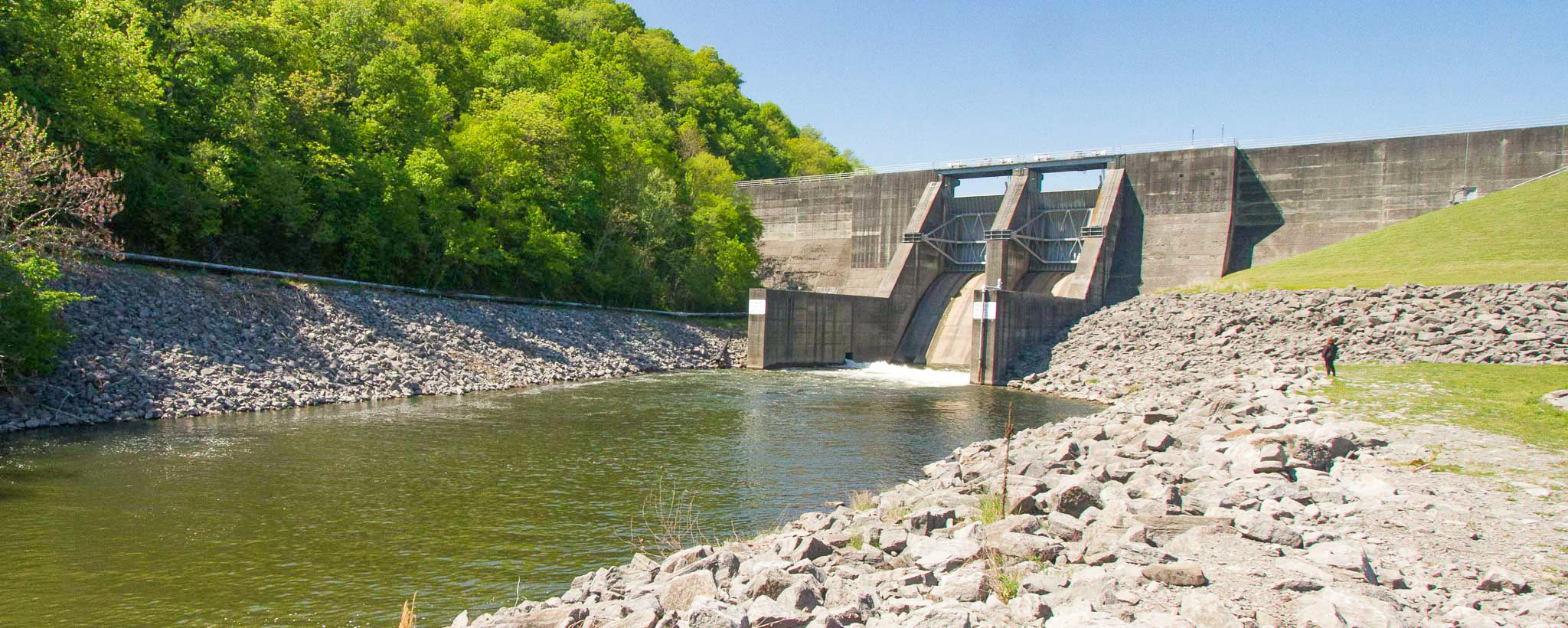 Normandy
Normandy is the largest of the nonpower dams on tributaries of the Tennessee River. It is operated for flood damage reduction, water supply, and recreational opportunities. Normandy also provides water for a fish hatchery immediately downstream.
Normandy Reservoir is located on the Duck River in south-central Tennessee. The 17-mile-long reservoir was created in the 1970s to aid in the economic development of the upper Duck River region. Normandy Reservoir attracts bass anglers, campers, and boaters from a wide area. Barton Springs Recreation Area on the south shore of the reservoir is particularly popular.
The Duck River watershed is one of the nation's most biologically diverse river systems. Over 500 species of fish, insects, and other aquatic life inhabit the ecosystem, including two species of mussels—the Cumberland monkeyface and the birdwing pearly—on the endangered species list.
Normandy: Facts & Figures
Construction of Normandy Dam was completed in 1976.
The dam is 110 feet high and stretches 2,807 feet across the Duck River.
Normandy Dam is not a hydroelectric facility. It has no power generators and produces no electricity.
The water level in Normandy Reservoir varies by about 11 feet in a normal year.
Normandy has a January 1 flood-storage capacity of 48,000 acre-feet.
More Information on Normandy Reservoir